Ask a child what they want to be when they grow up and you'll invariably get answers such as football player, pop star or YouTuber.
However, when Newsweek asked Adrit Rao, a 13-year-old from Palo Alto, California, that same question, he told us: "I want to go into computer science for sure."
The young boy can speak with such conviction because, frankly, he has already achieved more in this field than most adults.
Barely into his teens and Rao has launched four iOS apps, is CEO of his own company and is interning at the prestigious Stanford University in California.
He's also a competent violinist, a competitive fencer and still finds time to play basketball with his friends, not to mention tackle his eighth-grade schoolwork at Greene Middle School. Essentially, he puts our 13-year-old selves to shame.
Rao began coding when he was in the third grade during his lunch break with friends. Why? Because it "was really fun."
In March 2020, at just 12, he began making apps after learning Swift, the programming language used for developing iOS apps.
The first app he created was for finding movies and TV shows. But the problem-solver soon began finding real solutions to issues America faced during the pandemic.
He says he came up with the idea for ShopQuick, his second app, when: "I was going to grocery store once during COVID and I just realized how long the line was, and so many people were respiring in such a close space."
He continued: "I didn't want to go to the grocery store when there was so many people around so I wanted there to be a way that people could find out if the grocery store line was long or not." The program utilizes crowdsourced data to inform users of the wait time.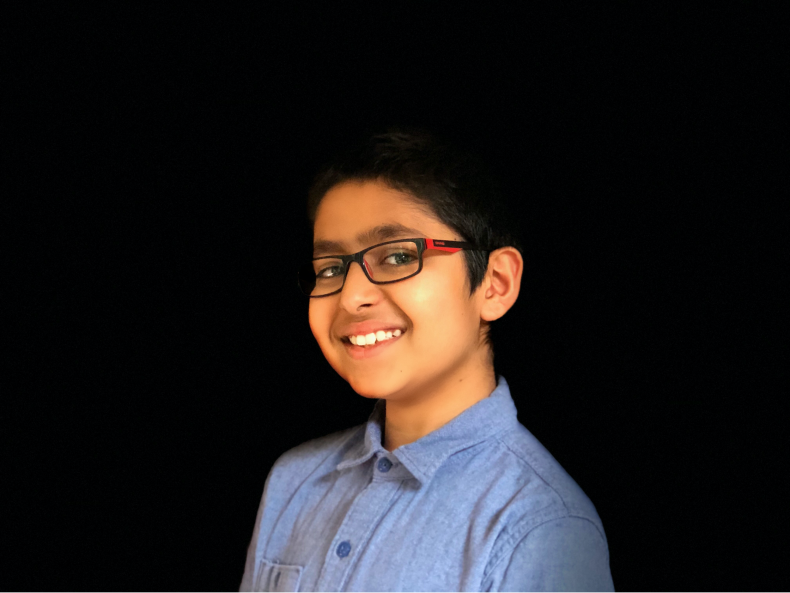 Another app that he created, Virtuthon, is to do with walking and connecting with others, two things we all strived to keep up with during quarantine.
He explains: "It is a competitive type of app which stores a group of users' steps so you keep track of each others' steps and do competitive walking."
He also created a philanthropic app called Get Involved Service Hours, which helps high school students log community service hours to get their President's Award.
The teenager is now working on an app at Stanford University under the guidance of a professor. It aims to help diagnose peripheral arterial disease, a condition that affects over 8 million people over 40 in the U.S. alone.
In the future he wants to continue developing medical apps. He said: "I am deeply interest in the applications of artificial intelligence in apps for medical.
"Solving medical problems with AI, and that AI is always going to be deployed on an app because that's where it's the most accessible."
But what is his advice for youngsters that may want to follow in his footsteps?
"I would tell them to not give up and not be intimidated. There is a lot of material online these days, it used to be hard to learn coding but now there is YouTube, there are websites," he says.
"Everything you need to need to know you can just look it up online and that is the best way to learn in my opinion.
"What you can do with apps and coding can really make a difference in people's lives."