Manchester United News: Italy Star Wants Louis Van Gaal Job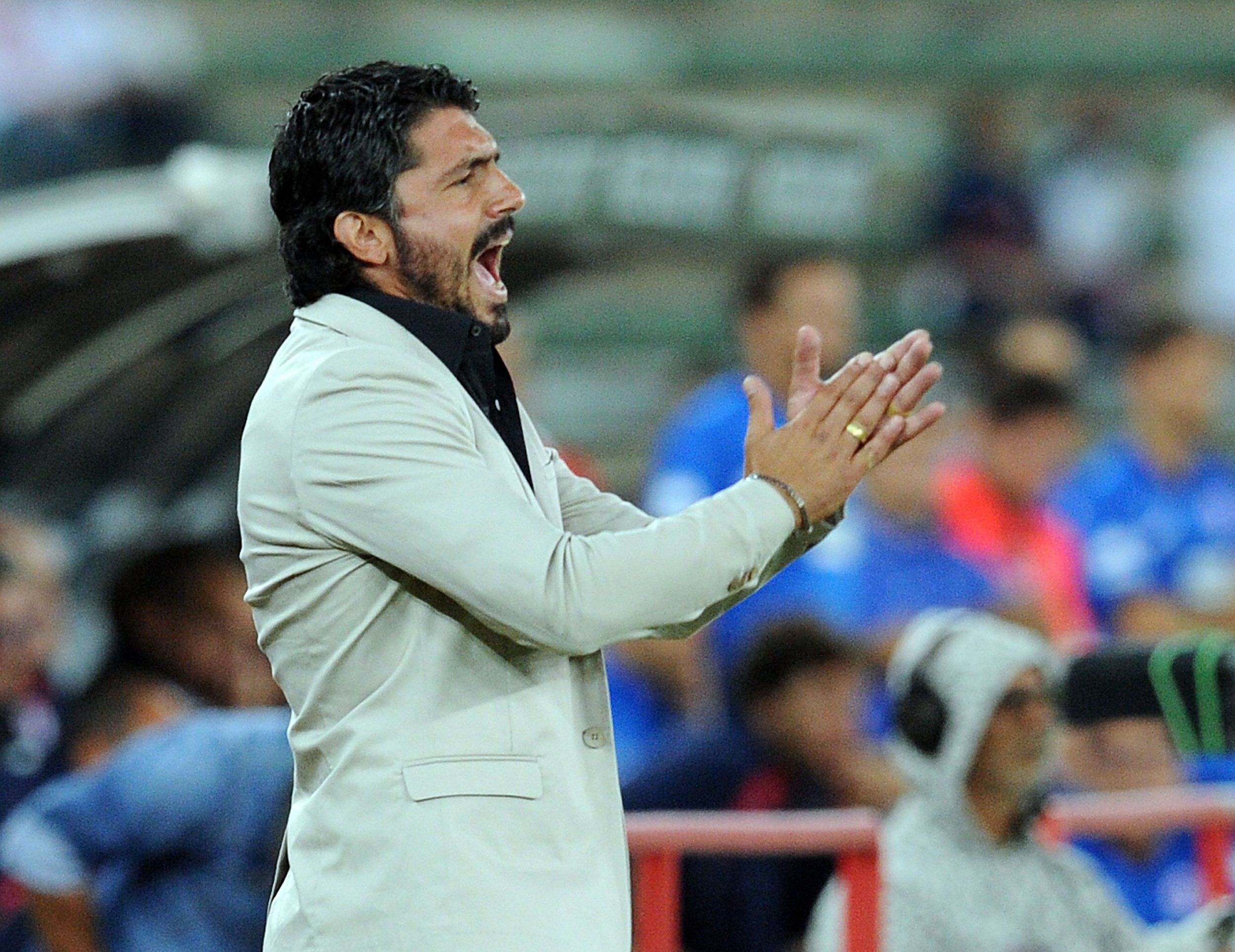 Manchester United may have an unexpected candidate should the club choose to replace Louis Van Gaal in the summer.
Celebrated Italian hardman Gennaro Gattuso, a particularly sharp-kneed midfield rock for Italy and A.C. Milan during the early 2000s, says he would "walk" to United to become its new manager.
It would be a particularly left field appointment considering Gattuso's fledgling managerial career has endured a less than glittering start; he was sacked quickly from Swiss club F.C. Sion, lasted six games at Italian Serie A side Palermo, and resigned from O.F.I. Crete in December 2014, five months into his tenure.
Still, Gattuso seems to have the requisite enthusiasm to take on one of the biggest jobs in world football.
"I'd walk there [to Old Trafford]," Gattuso told The Sun. "I'd even go there tomorrow.
"Sir Alex Ferguson has always respected me - and I have always admired the Premier League which, for me, is the best league in the world."
Ferguson, who left United in the summer of 2013 having overseen the greatest period of success in the club's history, attempted to sign Gattuso in the summer of 2006, though Milan was determined to hold on, and retained the midfielder until he moved to Sion in 2012 to end his playing career.
United, which plays Liverpool in the UEFA Europa League on Thursday evening in the first ever European meeting between the two clubs, is likely to appoint former Chelsea manager Jose Mourinho in the summer should it choose to get rid of current incumbent, Louis Van Gaal. So the man known as "The Growler" may have to wait his turn.