UConn coach Geno Auriemma on Travel Ban: 'It's a bad road we're traveling on'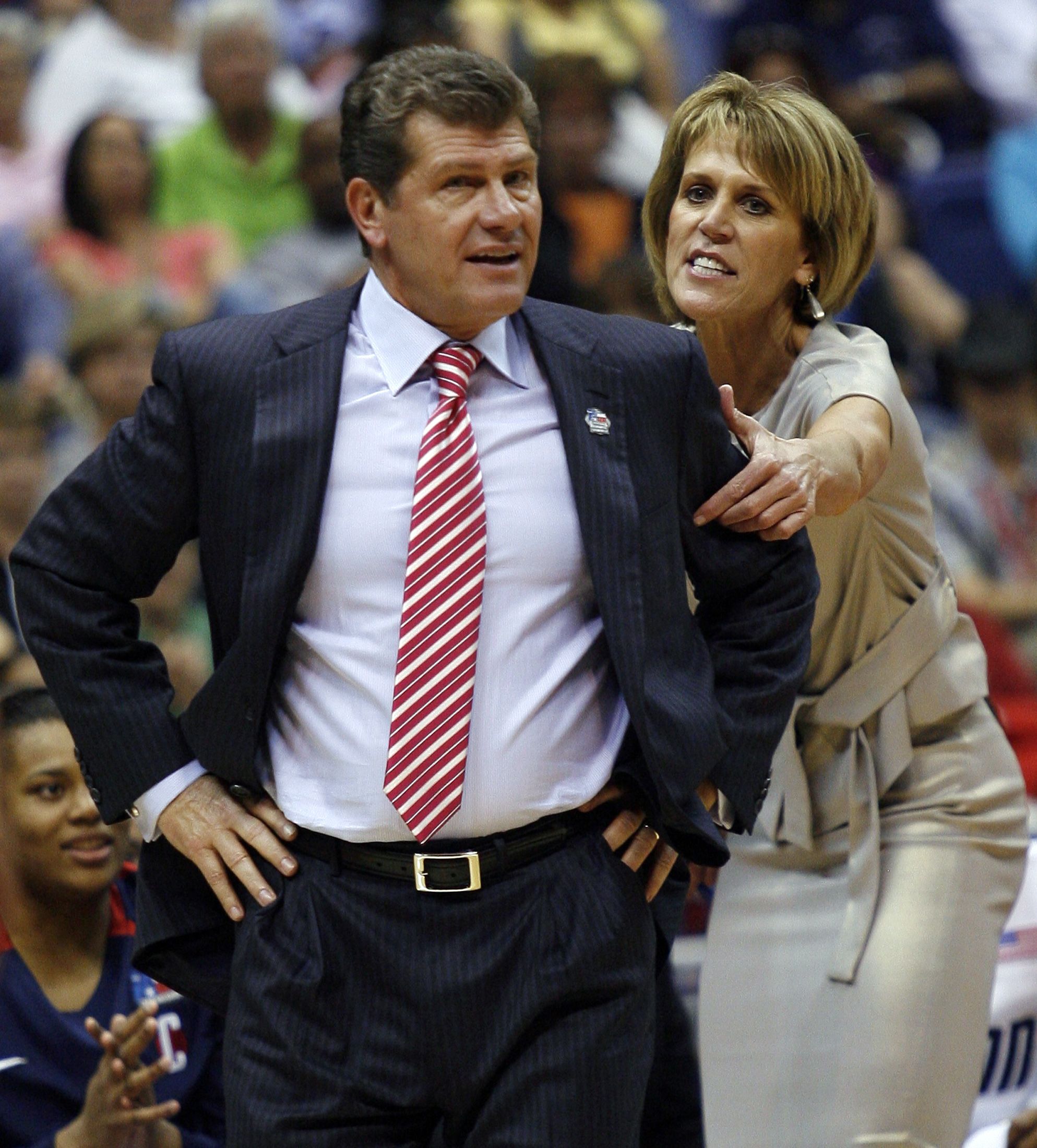 "We always have a choice of how we want to treat people," University of Connecticut women's basketball coach Geno Auriemma told a Cincinnati TV reporter on Tuesday afternoon when asked about the White House's immigration ban, "and unfortunately, right now there's too many people making the choice that 'I'm going to treat you poorly simply because you're not one of us.'"
Shortly after noon, Keenan Singleton, a reporter at WCPO-TV, Cincinnati's ABC affiliate, sat down with Auriemma in the lobby of the Hilton Cincinnati Netherland for a 20-minute interview. In less than nine hours, Auriemma would lead the Huskies to their 98th consecutive win, a 96-49 defeat of the University of Cincinnati. "My sports director had suggested it," says Singleton. "Partly because of UConn's historic streak but also because their opponent last night, Cincinnati, is coached by a former assistant on Geno's staff [Jamelle Elliott]."
Singleton had never met Auriemma, but he had done his research and knew that the legendary UConn coach had emigrated with his family from southern Italy at the age of 6. Back then, Auriemma, 62, whose parents did not speak English when they arrived in the United States, was known as Luigi. "I wasn't sure he'd answer the question, to be honest with you. In this current political atmosphere, a lot of people are acting like, 'Stick to sports.'"
The question was the last Singleton posed in the interview. "I'm curious, as an immigrant, what is your opinion of President Trump's immigration ban?" Singleton inquired.
Auriemma, often outspoken, answered it with candor and the insight of an immigrant who has certainly made the most of his opportunity in America. "I saw what my parents had to do as adults trying to raise a young family," said Auriemma, whose home in Montella, Italy, had no running water and no electricity. "Their only goal was, How can I get my kids through school and make an opportunity for them that didn't exist if we'd stayed in Italy?"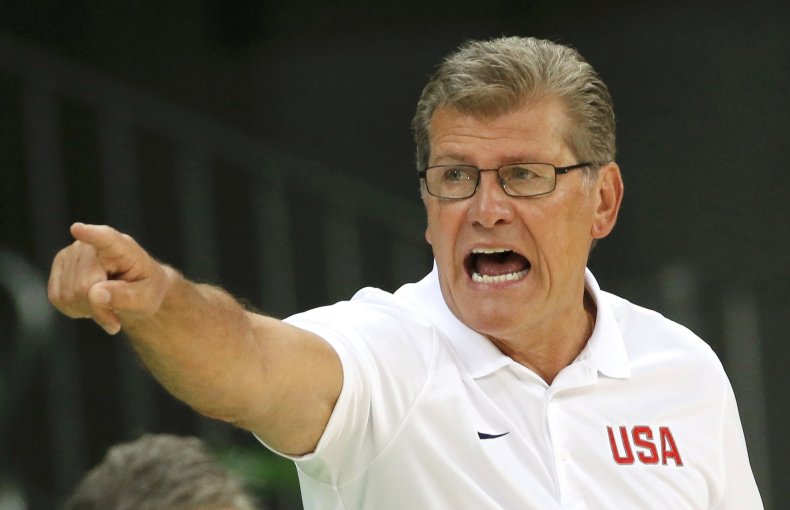 Auriemma has made the most of his. The Huskies are knocking on the door of an unprecedented-in-big-time-athletics 100th consecutive victory, which is separate from a previous 90-game win streak. Currently in the midst of his 32nd season in Storrs, he has also led the Huskies to an unprecedented in Division I basketball (men's or women's) 11 national championships.
"Growing up, I looked like the kid who, you know, lived next door," said Auriemma, whose family settled in Norristown, Pennsylvania, and who taught himself English in first grade. "You would never know I was an immigrant. However, if you were black, or if you were a different ethnic group and you came to this country and you announced it just by showing up, it just gives people another opportunity to prove either that they're good people or that they're biased."
Related: Huskies women b-ballers crush opponents and records, win 11th title
As a byproduct of UConn's 11 national titles and his three gold medals as the U.S. Olympic Women's Basketball Team coach, Auriemma and his various teams have made at least a dozen trips to the White House. The immigrant coach has spent more time on the South Lawn than the 45th president. "It's a bad road that we're traveling on," said Auriemma, who never mentioned Donald Trump or any White House official by name.
Auriemma's answer lasted nearly three minutes, and Singleton was somewhat stunned by how forthright it was. "As Geno is talking, I'm thinking, I agree with everything he says. He really could have kept the answer streamlined, but I was grateful and thankful that he would step out of his lane."
It was an insight informed not solely by Auriemma's immigrant experience, though. "In the world of sports, what you look like, where you go to church, where you pray has got nothing to do with whether you're accepted or not," said Auriemma, whose Huskies will seek their 99th and 100th straight wins at home on Saturday and Monday. "Can you be a great teammate? Can you help us win?
"Everything else doesn't matter. And maybe not enough people have played enough sports to understand that concept."
Video courtesy of WCPO-TV.