'Genshin Impact' Update to Add 4 New Characters and Reputation System
As Genshin Impact players await for the online RPG's next big update, a preview trailer was released showing off new characters, a new reputation system and much more details.
Version 1.1 is set to arrive in Genshin Impact on November 11 in what developer Mihoyo calls "A New Star Approaches."
Before we get into all the details, check out the trailer for the upcoming Genshin Impact update below.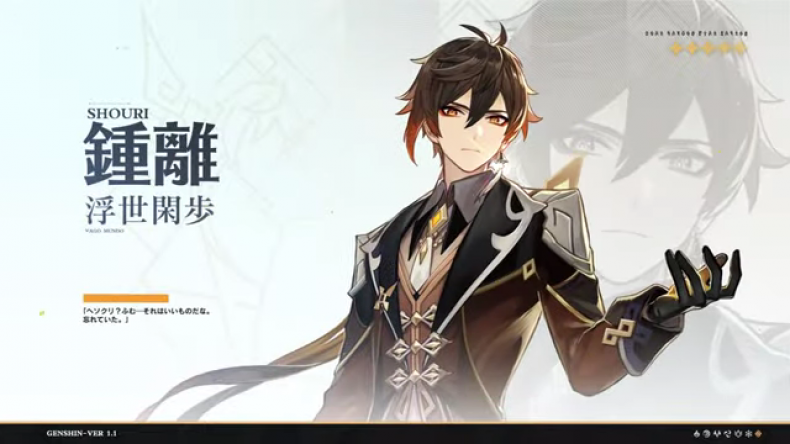 The trailer was released following a Chinese developer stream of the game, which had information on the highlights from the above trailer.
The biggest announcement was the reveal of four new characters to the Genshin Impact roster. Childe is shown first and is a Hydro archer who can switch between melee and long ranged attacks.
Zhongli is a Geo spear user who can use strong area of effect attacks and is more of a defense-based character. Both Childe and Zhongli will be 5-Star Rank characters.
There are two other characters coming to Genshin Impact. Xinyan is a Pyro fighter who uses a claymore. She has a rock star/idol motif and from the looks of the trailer, can do major area effect damage.
Finally, we have Diona who is a Cryo bow user with a catgirl motif. Like most bow users, she specializes in long ranged attacks. Both Xinyan and Diona are 4-Star Rank characters.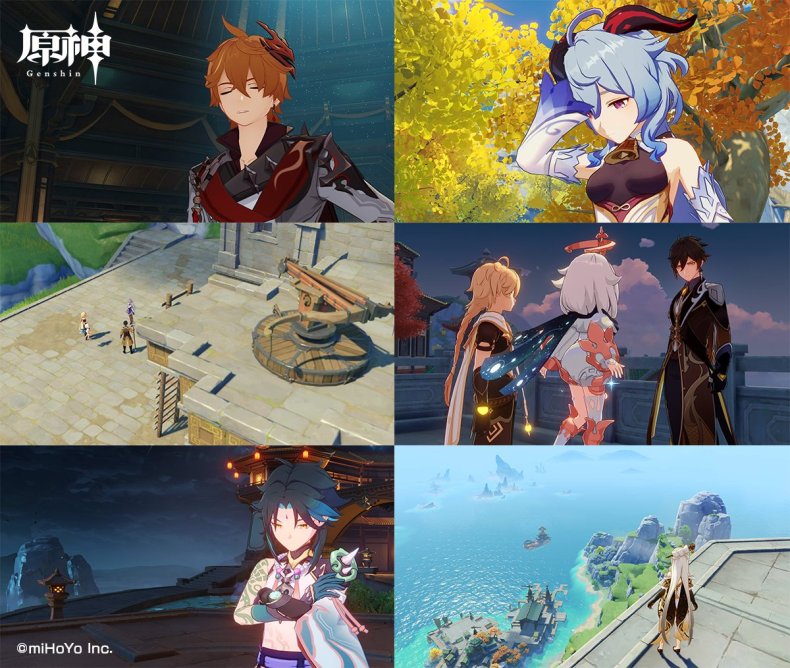 Alongside the new characters, Genshin Impact will introduce a Reputation System. This new system is tied to the different areas of the game. Building your reputation using this system will grant players exclusive rewards and customization items.
Other game updates coming with version 1.1 are portable waypoints to help you on your travels, a portable stove, treasure compass and much more. Mihoyo also revealed that there will be a series of side quests that will conclude the Liyue chapter of the main story.
Unreconciled Stars, a seasonal event that will launch with this upcoming update, will let players take on new threats over two weeks. There will be quests and co-op challenges that players can complete to earn rewards.
Also revealed was Mihoyo's plans to launch Genshin Impact on PS5. While a PS5 version of the game won't be released, players will be able to play the game on the next-gen console using its backwards compatibility. The PS5 Genshin Impact will have faster load times and improved graphics.
Following the Chinese stream, an English-language (or at least subtitled) stream will arrive on YouTube at 12 p.m. EDT. You can watch the stream when it's live below.
Genshin Impact can be downloaded for free on PS5, PC, Android and iOS devices.
What do you think of the upcoming update to Genshin Impact? Which of the new characters is your favorite? Let us know in the comments section.