'The Gentlemen' Streaming: Guy Ritchie Movie Available to Watch Online Now After Release Date Pushed Forward
As a reaction to coronavirus, many family movies have had their digital release dates put forward, from Frozen 2 to Sonic the Hedgehog. There are less movies available, however, for parents (and particularly dads) who want something to put on after the kids have gone to bed. Luckily for those people, the Guy Ritchie film The Gentlemen, starring Matthew McConaughey and Hugh Grant, is now available to stream and download on a number on digital platforms.
The Gentlemen, Guy Ritchie's return to the gangster genre after movies like Sherlock Homes, Aladdin and King Arthur: Legend of the Sword, was supposed to be coming to digital platforms on April 13, but is now available on all the major digital platforms, including Amazon, iTunes and Google Play.
On the former, it currently costs $14.99 to buy the HD version, while the SD version can be yours for $12.99. The DVD and Blu-Ray release date for the movie is set for April 21.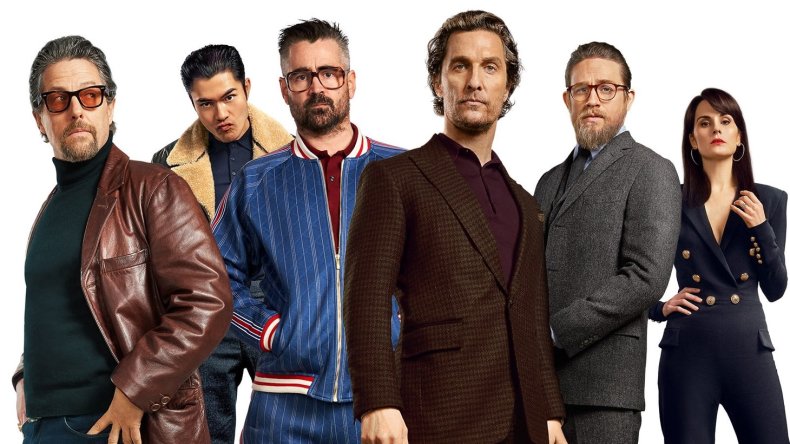 Though the streaming service release date for The Gentlemen has yet to be announced, a number of other Guy Ritchie movies can be streamed now. Lock, Stock and Two Smoking Barrels, for example, is streaming on Hoopla, Snatch is available on IMDB TV and the CBS All Access add-on to Amazon Prime Video, while Sherlock Holmes is on Amazon Prime Video proper. His live-action Aladdin, meanwhile, came to Disney+ earlier in the year.
In the current 2020 worldwide box office (which is smaller than usual due to coronavirus shutting theatres), The Gentlemen is currently the sixth highest-grossing movie of the year, behind The Invisible Man, Birds of Prey and Dolittle (all streaming now), Sonic the Hedgehog and Bad Boys For Life (streaming from March 31).
Though it only managed to take in $30 million in the U.S., it has taken nearly $80 million outside of America, with the movie proving particularly popular in Ritchie's native United Kingdom. This has made the movie one of the year's most profitable, making nearly $115 million on a budget of $22 million.
The film was also a critical success for Ritchie, his first movie rated fresh on Rotten Tomatoes since 2015 and his second highest rated movie on the site of all time, just behind Lock, Stock.
A review for Escapist Magazine summed up the general consensus of the reviews when it said: "God damn if Guy Ritchie isn't still better than anyone else on the planet at making exactly this movie."
The Gentleman is available to purchase from all major digital entertainment stores now.
'The Gentlemen' Streaming: Guy Ritchie Movie Available to Watch Online Now After Release Date Pushed Forward | Culture