Geoffrey Owens Responds to Being Job-Shamed by Fox for Working at Trader Joe's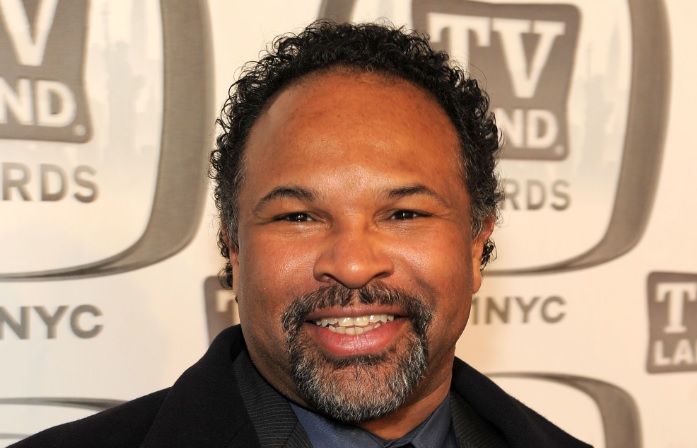 Cosby Show alum Geoffrey Owens is speaking out after being shamed for working at Trader Joe's in New Jersey. The former star was spotted packing groceries, which led some people to make poke fun after the Daily Mail posted a picture of him working behind the register last week under the headline "From learning lines to serving the long line!" The story went viral over Labor Day weekend after it was picked up by Fox News.
Owens started working at Trader Joe's 15 months ago, saying he wanted a job with more "flexibility." Before that, he had been directing and teaching acting for more than three decades.
He appeared on Good Morning America Tuesday to reveal he's doing OK, saying the backlash to the publication's post wound up being positive. "It's really overwhelming, in a good way," Owens, 57, who played Elvin Tibideaux on the Cosby Show from 1985 to 1992, told Robin Roberts. "I kind of feel like that character in that Woody Allen movie that wakes up one morning and he's a celebrity all of a sudden."
Owens, a Yale graduate, argued that no job is better than other. "It might pay better, it might have better benefits, it might look better on a résumé and on paper— but actually, it's not better," he said. "Every job is worthwhile and valuable."
He appreciated the support he received, like from Family Ties alum Justine Bateman and Harry Potter actor Chris Rankin, to name a few. "My wife and I started to read these responses from, like, literally all over the world," Owens told Roberts. "I really want to thank everybody out there … for the incredible support, the amazing support and positivity that they've shown for me. It really is quite astounding."
Though he's received attention from Hollywood again, with some celebs coming to his defense, Owens doesn't want any roles out of pity. "I want to get a job because I'm the right person for that job," he explained. "But there is all kind of interest now because of this, so that's nice. I feel like I'm more of a celebrity now than I've ever been."