Man Who Plotted to Kidnap, Torture and Eat Children Asks for Compassionate Prison Release
A prisoner jailed for plotting to torture and cannibalize children in his homemade dungeon is asking to be released due to the risk of contracting COVID-19.
Geoffrey Portway is in a Virginia federal prison after police found stashes of child pornography and a dungeon complete with torture devices in the basement of his Worcester, Massachusetts, home in 2012.
Investigators found a network of locked doors in the basement of the home leading to a sound-proofed dungeon, a chair, a television, a child-sized homemade coffin and castration tools, according to a statement from the Department of Homeland Security.
Online chats revealed the 47-year-old, who went by the alias "Fat Longpig," had solicited several people for their help in abducting a child with the intent to rape, torture, murder, and cannibalize young children in his dungeon.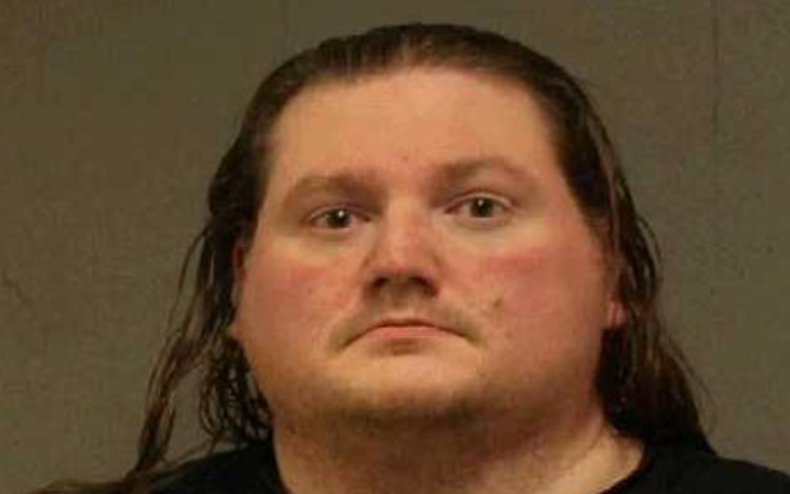 "Portway engaged in numerous chats with many individuals about a mutual interest in abducting, raping, murdering and eating children," a press release read. "These chats [were] accompanied by discussions of the desire to sexually abuse, murder and cannibalize those children.
Portway pleaded guilty in May of 2013 to solicitation of child kidnapping and charges of possession and distribution of child pornography. He is now asking for compassionate release.
In a handwritten letter, as seen by Boston25, Portway said his obesity puts him at "a higher risk of serious complications" from COVID-19 and has asked to return to England, where he was born.
In the letter, Portway says there are more than 40 cases of coronavirus in his prison.
Portway was charged as part of Operation Holitna: an international child porn investigation that saw 60 people arrested in 2012. Authorities said 167 children were identified as victims and rescued during the operation.
Investigators reportedly found stashes of child pornography on his computer and a dungeon with torture devices in his basement for the purpose of raping, torturing, murdering and cannibalizing young children.
"At least as early as 2010, Portway utilized Skype and other programs to communicate with Arnett, trading child pornography including images of injured, mutilated and deceased children while chatting about the sexual abuse, rape, abduction, murder and cannibalism of children," prosecutors said
"Over months, Portway repeatedly solicited Arnett to kidnap a child for him, with the intent that Portway would ultimately rape, kill and eat that child. These solicitations for help abducting a child included discussing real children – by name and photo – that Arnett claimed to know and have access to."
Under the terms of the plea agreement made, Portway is set to be deported after serving his nearly 27-year prison sentence.
"Clearly, the facts of this case were quite disturbing and we are grateful law enforcement acted when they did," Attorney Carmen M. Ortiz, District of Massachusetts, said at the time.
"I hope that this case sends a clear message that we will prosecute to the fullest extent of the law those who participate in these types of activities. Even though criminals attempt to hide in the anonymity provided by the Internet, the Department of Justice is committed to aggressively pursuing them to ensure that there is no place to hide."
Newsweek has contacted the U.S. Attorney's Office, District of Massachusetts, for comment.