U.K. Embassy Raises Issue of Police Conduct in Protests to U.S. Officials
The U.K. government says its embassy in the U.S. has "raised the issue of police conduct during protests over the death of George Floyd", including the treatment of British journalists.
U.S. police have been criticized for using tear gas and rubber bullets at demonstrators protesting the killing of Floyd at the hands of a White Minneapolis police officer who knelt on his neck while he lay face down.
The officer involved, Derek Chauvin, has been charged with second-degree murder and the three other officers on scene during his killing have been charged with aiding and abetting second-degree murder.
The incident has sparked protests both in the U.S. and across the world, with people defying curfews across states in the U.S., taking to the streets to protest George's killing for the tenth night in a row.
Journalists have been detained during the protests by police, including U.K. based photographer Adam Gray, prompting U.K. Prime Minister Boris Johnson to call on the Trump administration to allow journalists to do their job "without fear of arrest," while covering the "alarming" violence that has seen protesters take to the streets across the U.S.
In one live on-air report, CNN reporter Omar Jimenez and his crew were arrested as they reported on the George Floyd protests.
Prime minister Boris Johnson's official spokesman said: "Our embassy in the US has raised the issue of the protests with the US administration, including on behalf of British journalists who were subject to police action.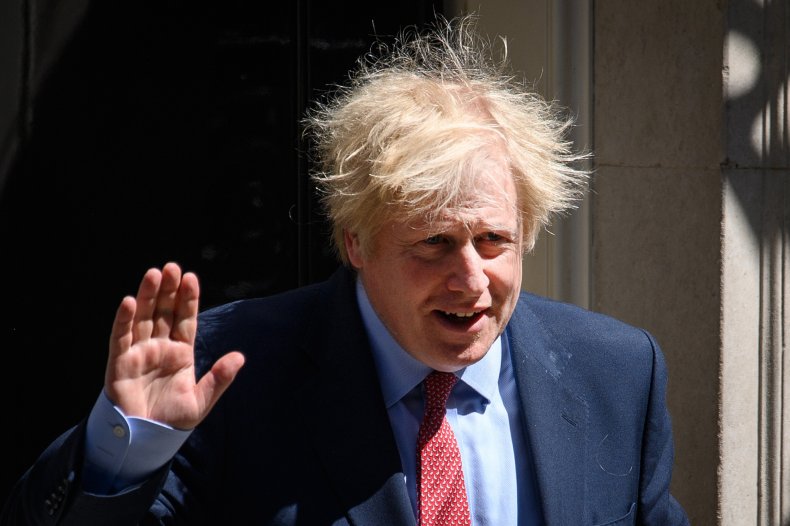 "The prime minister and foreign secretary have both spoken publicly to condemn the death of George Floyd, to express concern at the violence we've seen, and to underline people's right to protest peacefully.
"As we have always said, journalists must be free to do their job and to hold authorities to account without fear of arrest or violence."
It comes as footage was circulated showing U.S. police officers pushing a 75-year-old man to the floor, as protests over the killing of George Floyd continued.
Footage from the incident shows the man approaching a line of Buffalo Police officers in riot gear.
One of the officers then pushes the elderly man to the ground, as a second officer appears to push him with his baton.
The man can be seen lying on the floor with blood pouring from the back of his head.
Two New York police officers have now been suspended following the incident.
Buffalo Mayor Brown said he was "deeply disturbed" by the incident while confirming the two officers seen in the clip have been suspended without pay and an investigation has been launched.