What George RR Martin Really Thinks About the 'Game of Thrones' Finale
Some hardcore Game of Thrones fans have yet to get over the HBO series' final ending. The demise of certain characters and the unsuspected rise of others on top of the overall rushed plot of the last season left fans filling unfilled by final six episodes of the show. The outrage was so intense, fans even launched a Change.org petition demanding Season 8 be rewritten by "competent writers."
There is at least one person who isn't affected by the way things panned out for Daenerys Targaryen, Jon Snow, Cersei Lannister and the rest of the GOT series lot—George RR Martin, whose A Song of Ice and Fire book series the HBO show was based upon.
It's unclear if Martin has actually seen the final season, but in an interview with The Guardian, released Sunday, the 70-year-old author noted the final moments of the award-winning television show won't impact the direction of the last few books within his iconic series. Noting the show and his books are "not the same thing, although they are very closely related to each other," Martin was clear the mixed reactions viewers and critics offered after GOT ended "doesn't change anything at all" for the book series.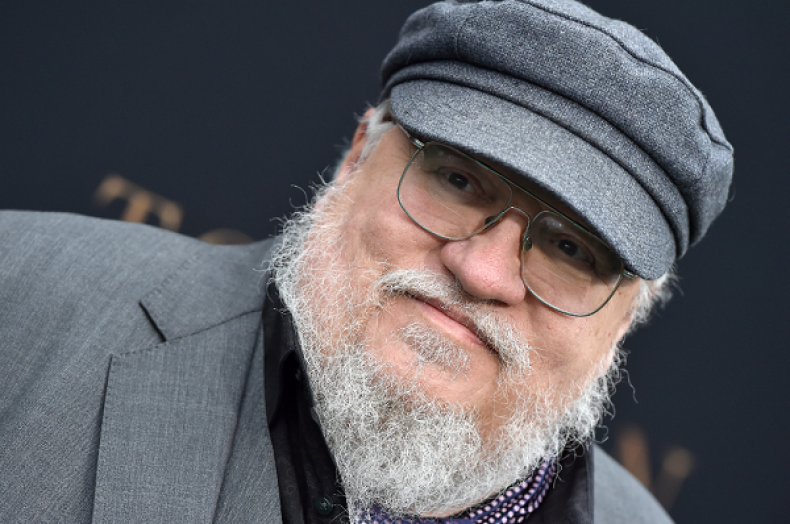 "As Rick Nelson says in Garden Party, one of my favorite songs, you can't please everybody, so you've got to please yourself," Martin said.
Martin did explain, however, how relieved he was now that the series is over because he can finally get back to writing the upcoming installments of his book series, The Winds of Winter and A Dream of Spring.
"There were a couple of years where, if I could have finished the book, I could have stayed ahead of the show for another couple of years, and the stress was enormous," Martin said. "I don't think it was very good for me, because the very thing that should have speeded me up actually slowed me down. Every day I sat down to write and even if I had a good day – and a good day for me is three or four pages – I'd feel terrible because I'd be thinking: 'My God, I have to finish the book. I've only written four pages when I should have written 40.' But having the show finish is freeing because I'm at my own pace now. I have good days and I have bad days and the stress is far less, although it's still there... I'm sure that when I finish A Dream of Spring you'll have to tether me to the Earth."
GOT showrunners David Benioff and Dan Weiss were well aware the GOT ending wouldn't be pleasing to every fan, telling Entertainment Weekly they did "worry" about the response to the last few episodes before the final season premiered in April.
"I've gotten into a lot of arguments with people about why [The Sopranos series finale] was a great ending, but people felt legitimately cheated and that's their right to feel that way, just as it's my right to feel like their idiots," Benioff said at the time, noting he knew people were going to debate his series all the same.
"It's also part of the fun of any show that people love arguing about it," he added.
Martin wouldn't reveal when either project was expected to debut as he's still busy with GOT aftermath and other series he's producing for HBO, including the upcoming GOT prequel, which is currently filming. The yet-to-be-titled series, starring John Simm and Naomi Watts, is set 5,000 years before the GOT characters fans know and love come into play.
"Westeros is a very different place," Martin told Entertainment Weekly of the show back in 2018. "There's no King's Landing. There's no Iron Throne. There are no Targaryens—Valyria has hardly begun to rise yet with its dragons and the great empire that it built. We're dealing with a different and older world and hopefully, that will be part of the fun of the series."