Former President George W. Bush has condemned Russia's attack on Ukraine, calling it the "gravest security crisis on the European continent since World War II."
"The American government and American people must stand in solidarity with Ukraine and the Ukrainian people as they seek freedom and the right to choose their own future," Bush said in a statement. "We cannot tolerate the authoritarian bullying and danger that Putin poses." The former president also called the invasion "unprovoked" and "unjustified," echoing President Joe Biden's call for unity and accountability Wednesday night.
After months of anticipation amid a Russian troop buildup on Ukraine's border, Russian President Vladimir Putin announced a "special military operation" in Ukraine late Wednesday night. He said the move was aimed at supporting the pro-Russia separatist regions in Ukraine that he recognized as independent on Monday, an action that some Western leaders anticipated he would use to justify an invasion.
In a statement, Biden expressed solidarity with Ukraine's people "as they suffer an unprovoked and unjustified attack by Russian military forces."
"President Putin has chosen a premeditated war that will bring a catastrophic loss of life and human suffering. Russia alone is responsible for the death and destruction this attack will bring, and the United States and its Allies and partners will respond in a united and decisive way," Biden said. "The world will hold Russia accountable."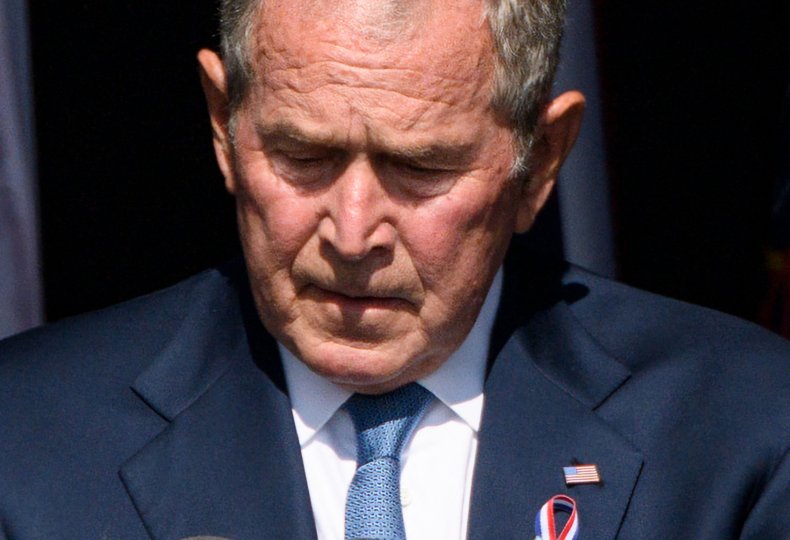 In another statement about his call with Ukrainian President Volodymyr Zelenksyy, Biden said that Zelenksyy asked him "to call on the leaders of the world to speak out clearly against President Putin's flagrant aggression, and to stand with the people of Ukraine."
Some global leaders are already heeding that call.
In a national address on Thursday, French President Emmanuel Macron called Russia's invasion "the most serious attack on peace, on stability in Europe for decades."
Speaking in front of the flags of Ukraine, France and the European Union, Macron said that Putin did not just attack Ukraine "by choosing war" but also tarnished the country's "whole sovereignty." He promised sanctions against Russia "commensurate with the aggression of which it is guilty."
British Prime Minister Boris Johnson has also vowed to impose sanctions against Russia. In a televised address to the nation, he called Putin a dictator and said that "we cannot and will not just look away."
The presidents of Latvia, Lithuania and Poland, which are all close to Ukraine, have all also condemned Russia's attack and pledged their nations' support for Ukraine.
Lithuanian President Gitanas Nausėda said in a tweet that the world must stay unified "in the face of raging evil."
Update 02/24/22, 10:30 a.m. ET: This story has been updated with additional information and background.