George W. Bush's Former Ethics Chief Thinks Trump Can't Go One Week Without Obstructing Justice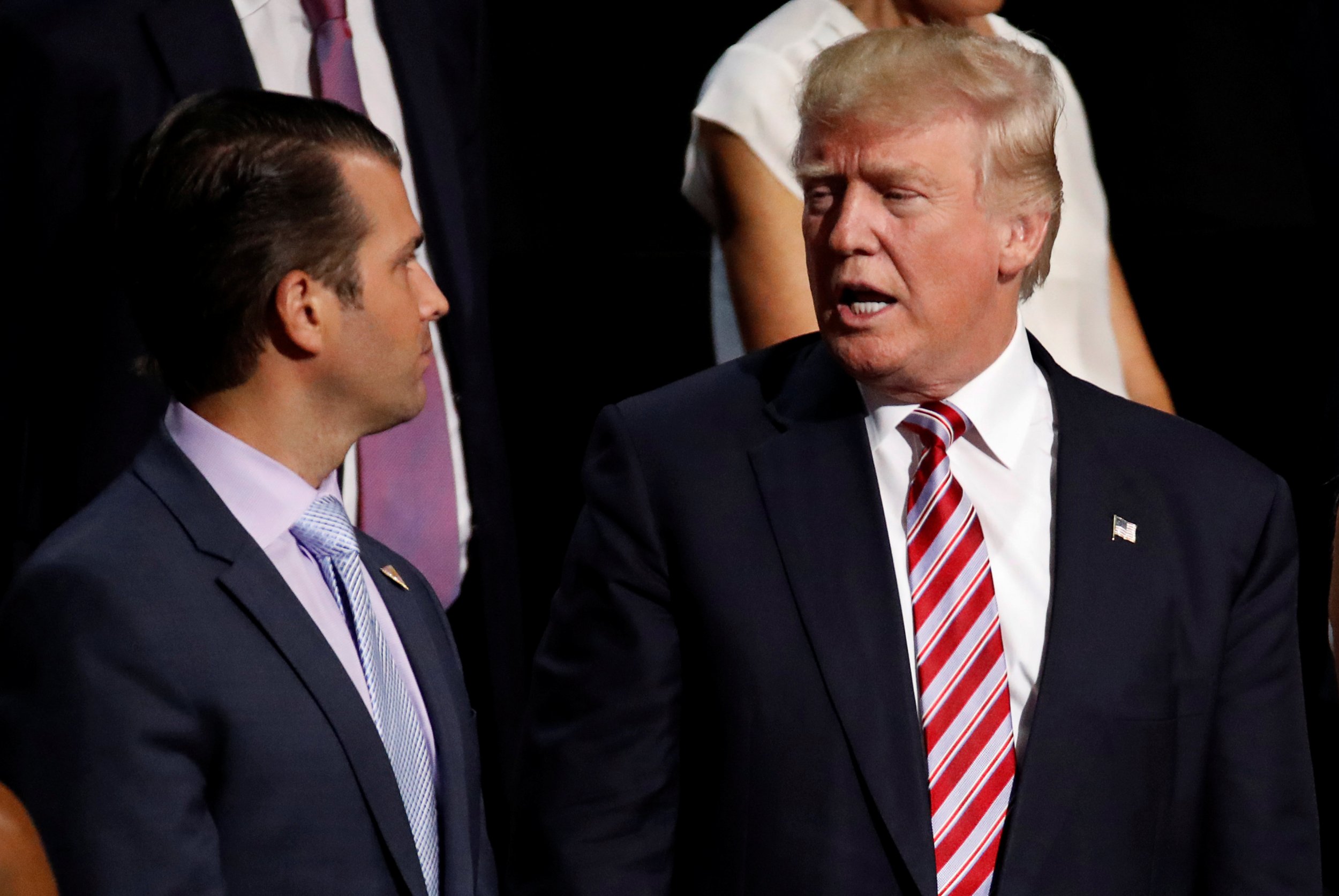 George W. Bush's former ethics chief has slammed Donald Trump, saying he'd like the president's administration to go one week "without obstructing justice."
Speaking in an MSNBC interview, Richard Painter suggested that the White House confirmation that Trump "weighed in" on his son's statement about his June 2016 meeting with the Kremlin-linked Russian lawyer who promised him damaging information on Hillary Clinton constituted obstruction of justice.
"The statement that Don Jr. issued is true," White House press secretary Sarah Huckabee Sanders said Tuesday while commenting on whether the president had helped his son with the statement on his meeting with Natalia Veselnitskaya.
"There's no inaccuracy in the statement. The president weighed in as any father would, based on the limited information that he had," she added.
But Painter disputed Sanders's comments, saying, "No father in his right mind would draft or weigh in on a false statement to be made by his son, a false public statement or any other statement, about a matter in which there is an ongoing criminal investigation."
The former ethics chief added that he believed that Donald Jr.'s making a public statement presenting a story that was not true was a "common strategy for obstructing justice."
"I can't imagine any father who would want to expose his own son to that in order to cover up something, except, I guess, a father who has the power to pardon his son if his son is then convicted of perjury," he told MSNBC.
He also cited other examples that he believes demonstrate obstruction of justice, including the firing of FBI Director James Comey and Trump's public criticism of Attorney General Jeff Sessions.
"I would like to have one week from this White House in which they don't engage in a new act of obstruction of justice, but maybe that's just too much," he added.