Who is George Cacioppo? Sony VP Fired After Sting by Vigilante Pedophile Hunters
A senior Sony vice president has been fired from the company after he was allegedly caught by an online vigilante group arranging to meet up with a 15-year-old boy for sex
George Cacioppo, a senior vice president at Sony Interactive Entertainment who had been at the company since September 2013, was featured in a video by the People v. Preds group which was posted online on December 3.
The footage, which has been viewed more than 86,000 times on YouTube, shows a member of the vigilante group confronting Cacioppo outside his home in the early hours of the morning.
The member of People v. Preds refers to Cacioppo as "Jeff" before asking him who he was planning on meeting. The man then tells Cacioppo that they can have a conversation or he can call the police.
Cacioppo, who is seen wearing a PS5 T-shirt, closes the door on the person filming him. The cameraman then yells loudly in the street: "Excuse me everybody, this guy invited a 15-year-old boy to have sex with him tonight."
According to a Google Drive link posted by People v. Preds, a person alleged to be Cacioppo using the alias Jeff began speaking with what they thought was a 15-year-old boy on the dating app Grindr.
The conversations show that Jeff was aware that the boy he thought he was talking to had "just turned 15 2 weeks ago" before asking a series of sexually explicit questions and sending pornographic photos of himself.
The user then shares their location with the vigilante group, who arrange to meet outside the user's home at around 4:30 a.m.
In a statement to Cnet, Sony said: "We are aware of the situation and the employee in question has been terminated from employment."
San Diego Police confirmed to Newsweek that there is an active investigation being led by the department's Internet Crimes Against Children Task Force.
Speaking to Kotaku, a spokesperson for People v. Preds said: "The police department doesn't work with 'Cyber groups' like us. That's when the internet takes over."
According to his LinkedIn profile, before working at Sony Cacioppo was the vice president of software engineering at Intuit in San Diego, California.
He began his career as a software engineer for Hazeltine Industrial products in New York state in 1978 before moving to work at Digital Equipment Corporation in 1982.
Since then, he was also worked as a vice president of software development for Adobe and as vice president of PalmSource Holding.
Cacioppo and Sony have been contacted for comment.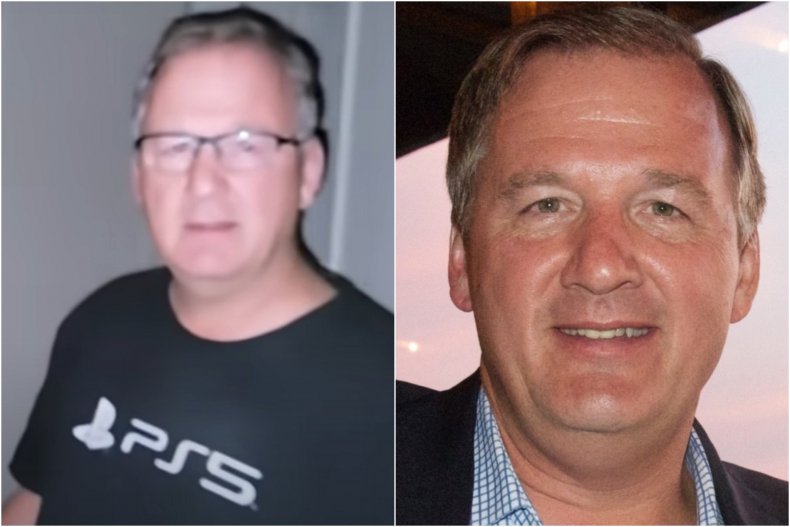 Update 12/07/2021, 3:41 a.m. ET: This article has been updated with comment form San Diego Police.