Ranked: George Clooney's 20 Best Movies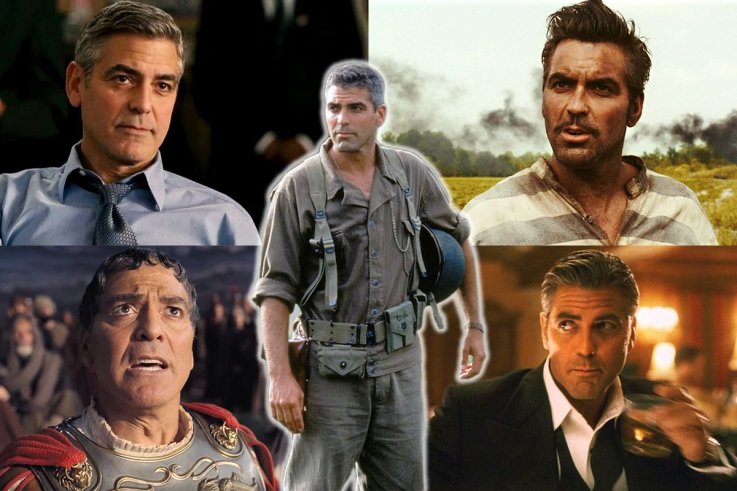 Ever since he came to the nation's attention as the hot doctor on ER, George Clooney has transformed himself into the Hollywood man who has it all. With enough clout to only choose serious prestige pics, he's been nominated for Academy Awards in six different categories.
He's married to a stylish human rights lawyer and has side gigs for both the United Nations and the Council on Foreign Relations. If that weren't enough, in 2018 Forbes ranked him the top of its list of highest paid actors, putting his year earnings at $239 million.
Just 20 years ago, these achievements would have been hard to predict. Clooney should be the patron saint of late bloomers—he spent most of his 20s playing small roles on TV shows. His early film resumé is full of parts like "Unnamed role" and "Lip Syncing Transvestite" (the latter was for 1993 thriller The Harvest, if you're interested in seeing Clooney sport a gold lamé bra.)
Read more: Every Movie Directed by the Coen Brothers Ranked From Worst to Best
"I never got famous for working," Clooney told The Enquirer in 1994. "There are a bunch of people out there who do what I do… but some of them manage to get famous in one or two shows. I managed not to get famous."
It all changed for the then 33-year-old when he was cast as Dr. Doug Ross on the NBC medical drama ER in 1994. Suddenly, the public was awoken to his smoldering good looks, and his movie career soon took off.
His first massive role was the lead in the 1997 superhero movie Batman & Robin. Although critics hated it, Clooney's career had gathered too much steam for that to stop him. He was cast in the Ocean's Eleven franchise, and in 2005 won a Best Actor Oscar for his role in Syriana.
He didn't stop at acting. Since his 2002 directorial debut Confessions of a Dangerous Mind, he's returned to the director's chair five more times. He's also made a name for himself as a producer, winning an Oscar for his work on 2012's Argo.
Like many A-listers, he's currently making his foray into prestige television, and is due to star in a Hulu miniseries based on Joseph Heller's Catch-22. It will be his first regular TV role since ER.
Newsweek has collected review data from Rotten Tomatoes, Metacritic and IMDb users, to find out which of his movies—that he acted in—have been the most highly-rated. These are Clooney's 20 best, according to public and critical opinion.