George Clooney for President? Hollywood Star Jokes About Succeeding Trump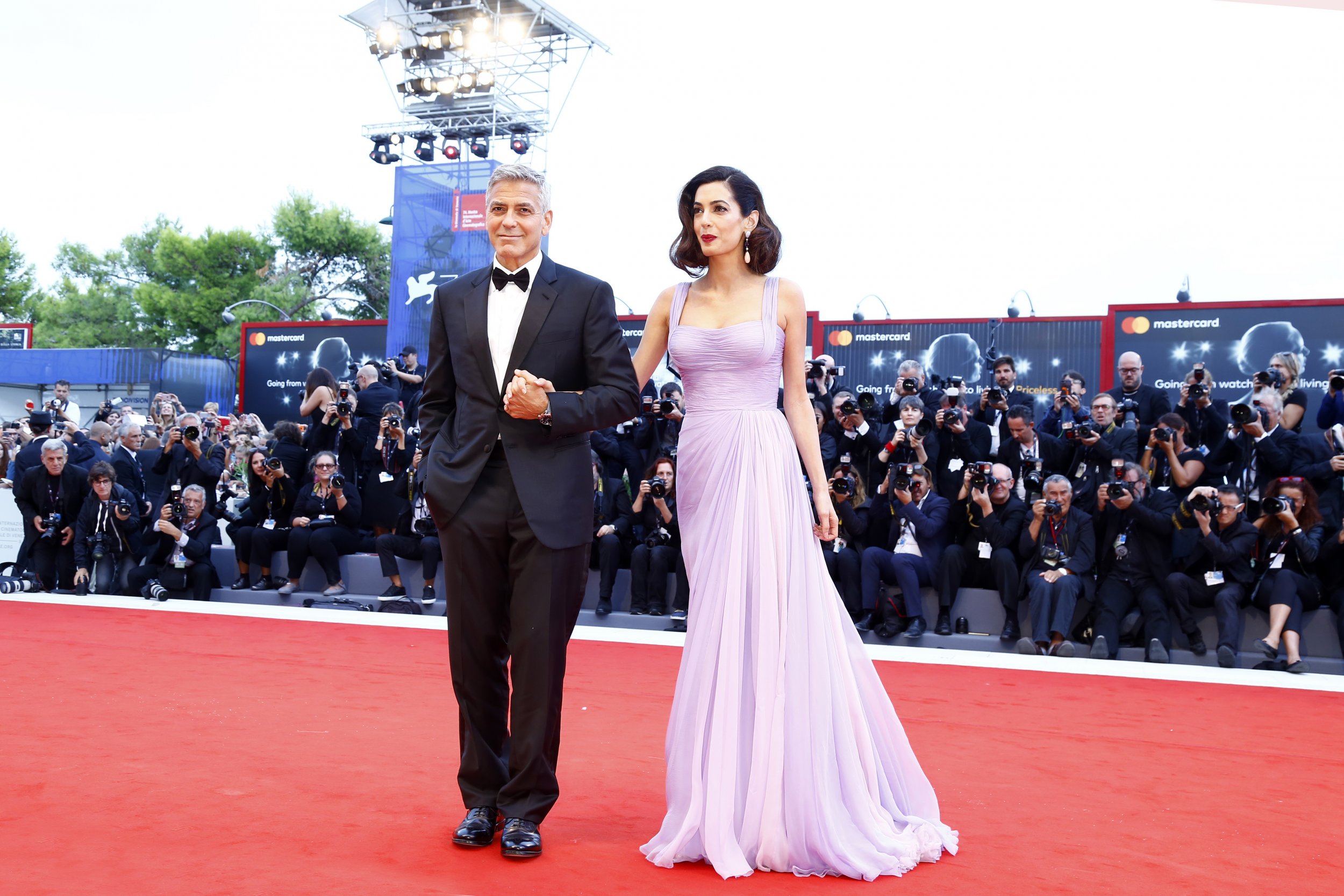 George Clooney hasn't shied away criticizing President Donald Trump since the shock victor took office in January.
The actor and filmmaker called Trump a "Hollywood elitist" in February for reaping financial benefits from his work in television and film, and recently said that the president was "in over his head" and incapable of fulfilling his duties.
And on Saturday, Clooney jokingly threw his hat in the ring to succeed Trump while promoting his new film Suburbicon at the Venice Film Festival.
"Would I like to be the next president? Oh, that sounds like fun," said Clooney in response to a question at a press conference, Variety reported.
Clooney immediately received a ringing endorsement from fellow actor Matt Damon, who stars in Suburbicon. He interjected: "Can I just say that I'd like anybody to be the next president of the United States. Right away, please!"
Read more: After Charlottesville, George and Amal Clooney to 'stand up to hate' with $1 million donation to the SPLC
While the prospect of the man recently deemed the world's most beautiful entering the White House may seem a long way off, Clooney does come from political stock. His father Nick Clooney ran as a Democrat for a seat in Congress in the 2004 election; he lost the race in Kentucky to Republican rival Geoff Davis by a margin of 10 percent.
The younger Clooney has also been politically vocal in recent years. He endorsed Hillary Clinton in the 2016 presidential election and has been a prominent figure in international humanitarian efforts and drawing attention to U.S. foreign policy issues.
Clooney is a co-founder of Not On Our Watch, an NGO set up in 2008 to call attention to human rights violations in Sudan's Darfur region. He also heads up The Sentry, an investigative group that has accused South Sudan's political leaders of accruing personal fortunes during a civil war that has raged in the country since December 2013.
Suburbicon, which is directed by Clooney, is a dark comedy set against racial tensions in 1950s America. The film was inspired by an incident in 1957, when the arrival of a black family in the previously all-white enclave of Levittown, Pennsylvania, sparked weeks of protests outside the family's home.
Clooney added that President Trump's campaign had also indirectly fed into the film. "I was watching a lot of [Trump] speeches on the campaign trail about building fences and scapegoating minorities and I started looking around at other times in our history when we've unfortunately fallen back into these things," said Clooney, speaking of how the idea for the film came about.
But the filmmaker also said that Suburbicon was not "a movie about Trump" but was instead "a movie about our coming to terms constantly with the idea that we have never fully addressed our issues with race."
Racial tensions have come to fore under Trump's presidency, particularly following violence in Charlottesville, Virginia, during a rally by white supremacists in August. One woman, Heather Heyer, was killed after a man drove a car into a crowd of counter-protesters during the rally. President Trump was widely criticized in the aftermath of Charlottesville for blaming both sides for the violence.
The Clooney Foundation for Justice, founded by the actor and his wife Amal Clooney, pledged $1 million to the Southern Poverty Law Center in the wake of the violence.
​