George Clooney Launches Project to Uncover African Conflict Profiteers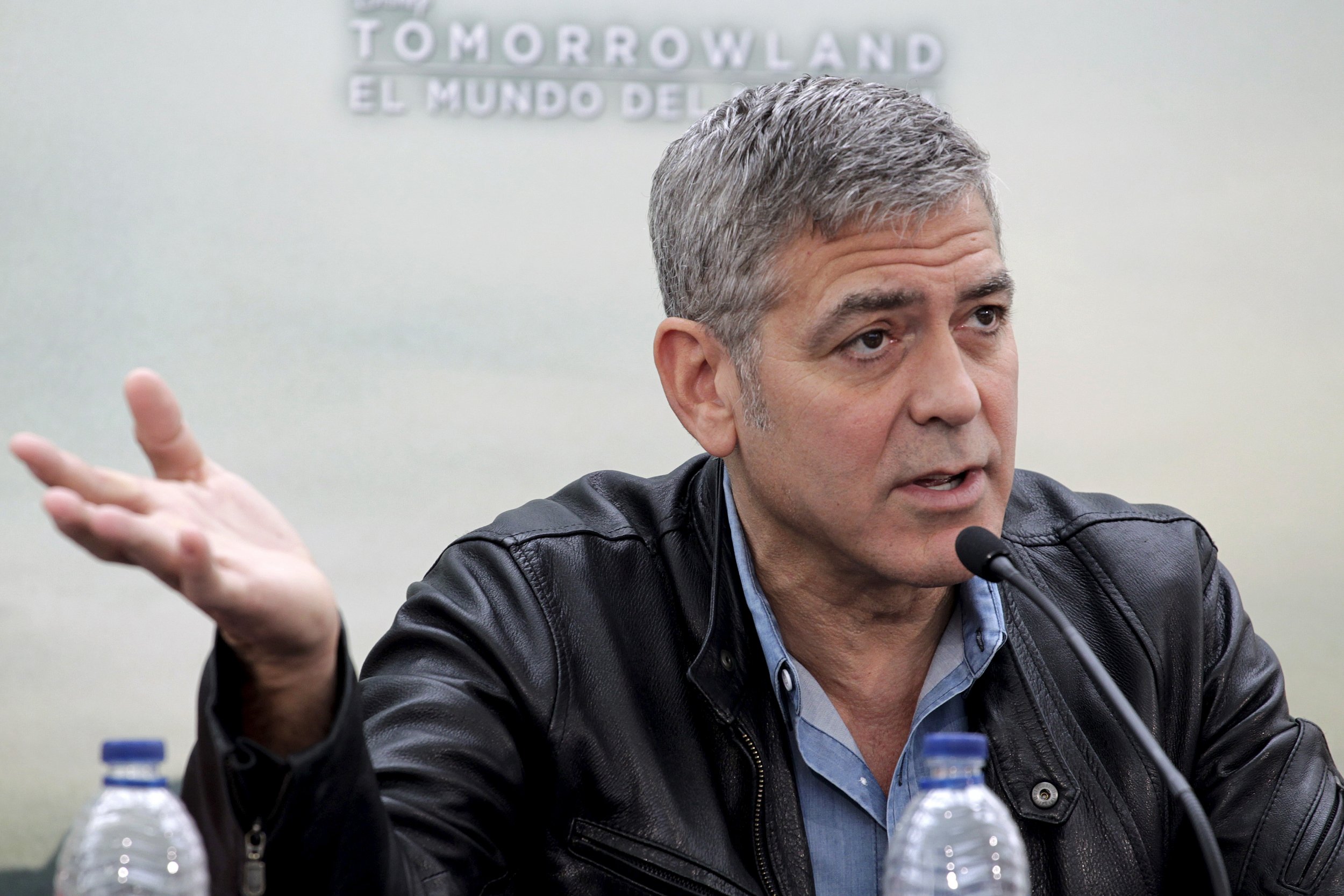 Actor George Clooney and human rights activist John Prendergast launched a project Monday that aims to expose people and companies that profit from conflicts in Africa.
Called the Sentry, the project will attempt to monitor and report on the finances behind some of Africa's deadliest conflicts and uncover links between corruption, violence and the plundering of natural resources. The project is an initiative of the Washington, D.C.-based Enough Project, which was founded in 2007 to combat genocide and human rights abuses. Enough is a project of the Center for American Progress, a left-leaning think tank.
"The world's efforts to end Africa's deadliest wars are failing," Prendergast says in a video introducing the project.
The Sentry will use open-source data collection, field research and financial and data analysis in an effort to "dismantle the illegal networks that allow corrupt governments and rebel leaders to fund war and enrich themselves by hijacking the state and its natural resources," and "alter the incentives for funding or profiting from violence and mass atrocities."
Clooney has campaigned alongside Prendergast for human rights in Sudan and South Sudan for several years. In 2012, he was arrested outside the Sudanese Embassy in Washington during a protest calling for humanitarian aid to be allowed into the country. Clooney is married to human rights lawyer Amal Clooney, who has represented a number of high-profile clients, including Armenia as the country fought to have mass killings in 1915 recognized as genocide.
"Endless peace talks and expensive peacekeeping missions have not ended conflicts in Sudan, South Sudan, Somalia, the Central African Republic and the Democratic Republic of the Congo," Prendergast says in the video. "As it stands now, atrocity crimes pay."
Nine million people have died in African conflicts over the past two decades, according to the Sentry; protracted refugee crises and violence against women are also issues in the countries that the project is focusing on. In South Sudan, which became independent from Sudan in 2011, "a very large amount of [its] public money has been lost to corruption," while Congo "currently resembles a kleptocracy, with elites capturing, controlling and personally profiting from any revenue streams into which they are able to crowd," the organization says on its website.
Somalia was ranked last out of 174 countries in the 2014 Transparency International Corruption Perceptions Index, which ranks countries based on how corrupt their public sectors are deemed. Sudan is ranked 173, South Sudan is 171, the Central African Republic is 154, and Congo is 152.
"Real leverage for peace and human rights will come when the people who benefit from war will pay a price for the damage they cause," Clooney said in the video.
Not on Our Watch , a U.S.-based nonprofit focusing on ending global atrocities that was founded by Brad Pitt, Matt Damon and Don Cheadle, who have all co-starred with Clooney in films, is among the Sentry's backers.
While investigators, field researchers and analysts are not listed on the Sentry's website due to security reasons, the project is backed by a number of nonprofits and individuals that have experience in humanitarian work, including efforts in African countries.