George Clooney Says He's 'Proud' in Open Letter to Parkland Students
Actor George Clooney has written an open letter to the survivors of the Marjory Stoneman Douglas High School shooting, telling the students before the March for Our Lives rally in Washington, D.C., on Saturday that they make him proud.
Clooney, 56, congratulated the Parkland, Florida, students for helping lead the anti-gun violence movement, in an open letter published by The Guardian. "Amal [Clooney] and I are 100% behind you and will be marching in DC on the 24th, but we both feel very strongly that this is your march. Your moment," he wrote. "Young people are taking it to the adults and that has been your most effective tool. The fact that no adults will speak on the stage in DC is a powerful message to the world that if we can't do something about gun violence then you will."
In the conclusion of his letter, Clooney reiterated his full support. "You make me proud of my country again," he added.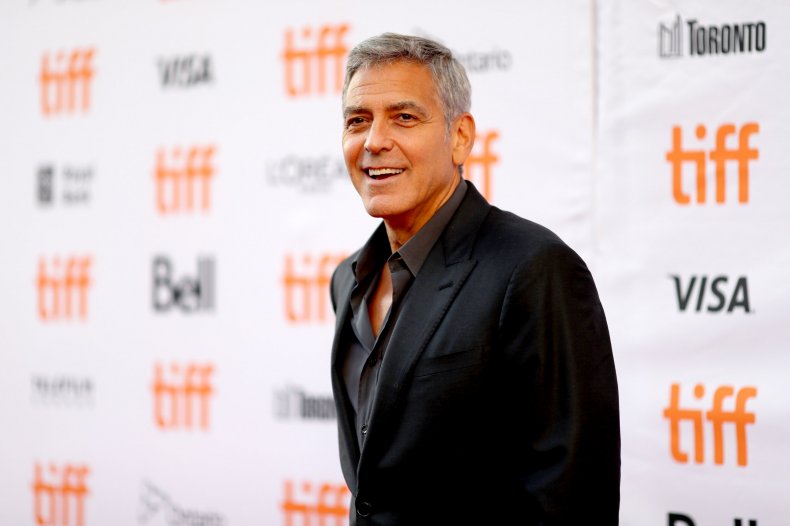 The actor and his wife, Amal, donated $500,000 to March for Our Lives. In addition to the main rally on Saturday in Washington, D.C., satellite marches will be held across the United States, as well as in cities overseas, including London and Tokyo.
Actor Bill Murray also expressed his support for the students, who survived a shooting at Marjory Stoneman Douglas High School on February 14 that left 17 dead. Murray, 67, compared their initiative to young people's actions during the Vietnam War in an interview with NBC News Thursday.
"It was the students who made all the news, and that noise started, and then the movement wouldn't stop," Murray said. "I think, maybe, this noise that those students in Florida are making—here, today—will do something of the same nature."
As the Parkland students have led the conversation for gun control, they have received opportunities to have their voices heard on major platforms. The students were featured on Time magazine's latest cover, staffers from their high school's newspaper—the Eagle Eye—are taking over the Guardian's website to run coverage from Saturday's march, and six students were invited to speak on mental health issues at singer Demi Lovato's CAST on Tour session.