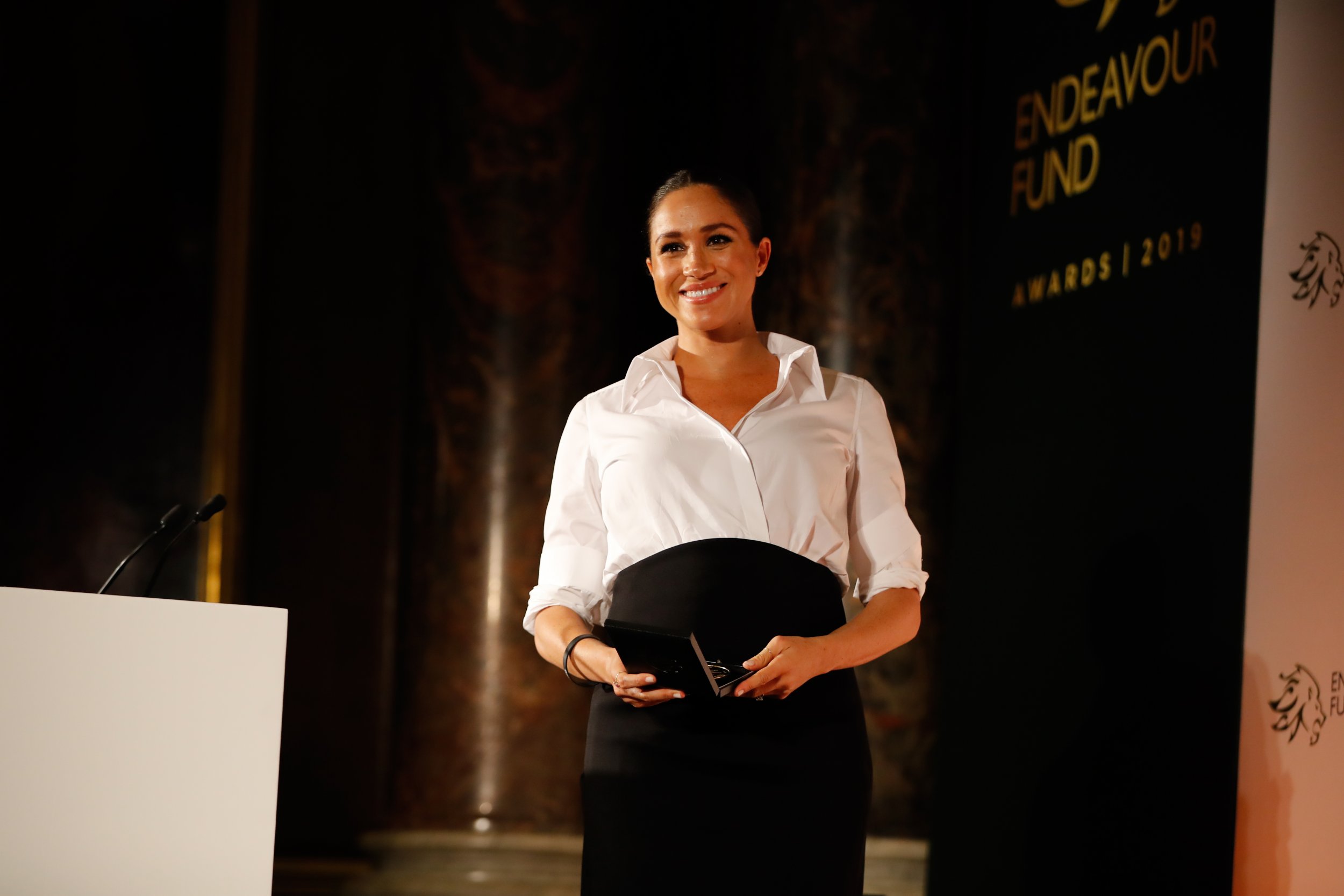 Hollywood star George Clooney has revealed his concerns about the media's treatment of Meghan Markle.
Clooney, who attended the wedding of the Duchess of Sussex and Prince Harry at Windsor Castle in May 2018 along with his wife Amal, is a close friend of the royal couple.
Clooney spoke to reporters in Los Angeles while promoting his upcoming TV series Catch-22.
"They're just chasing Meghan Markle everywhere, she's been pursued and vilified," the actor said, according to Australia's Who magazine.
He added: "She's a woman who is seven months pregnant and she has been pursued and vilified and chased in the same way that Diana was and it's history repeating itself.
"We've seen how that ends. I can't tell you how frustrating that is, just seeing them broadcast a letter from a daughter to a father, she's getting a raw deal there and I think it's irresponsible and I'm surprised by that," Clooney added, referring to a five-page letter to her father leaked to the press, which has since been widely reprinted.
In it, Markle criticized her father for giving interviews to the tabloid press and fabricating stories.
The letter emerged after five close friends of the Duchess told People that she has "silently sat back and endured the lies and untruths."
One unnamed friend told the publication that members of her inner circle "worry about what this is doing to her and the baby.
"It's wrong to put anyone under this level of emotional trauma, let alone when they're pregnant," the friend added.
Her friends are also worried about the impact on the Duchess of the media's fascination with her relationship with her father, Thomas Markle.
"He knows how to get in touch with her. He's never called; he's never texted. It's super-painful."
Regarding the Duchess's relationship with her half-sister, Samantha and half-brother, Thomas Junior, the friend said: "They have been made to appear as siblings who had this falling out, and that's not the truth at all.
"They were not a part of her life."
Markle's mother Doria Ragland secretly traveled to England last summer to support her daughter, who was upset over her father's media outbursts, London's Evening Standard reported.
Meghan and Prince Harry announced last October they are expecting their first child in Spring 2019. Clooney dismissed rumors that he would be asked to be the godfather.
"I'm the father of twins, I have enough sh** to deal with—literally!" he said.