George Conway Continues Twitter Feud With Donald Trump: 'We Should Expect Far More' From President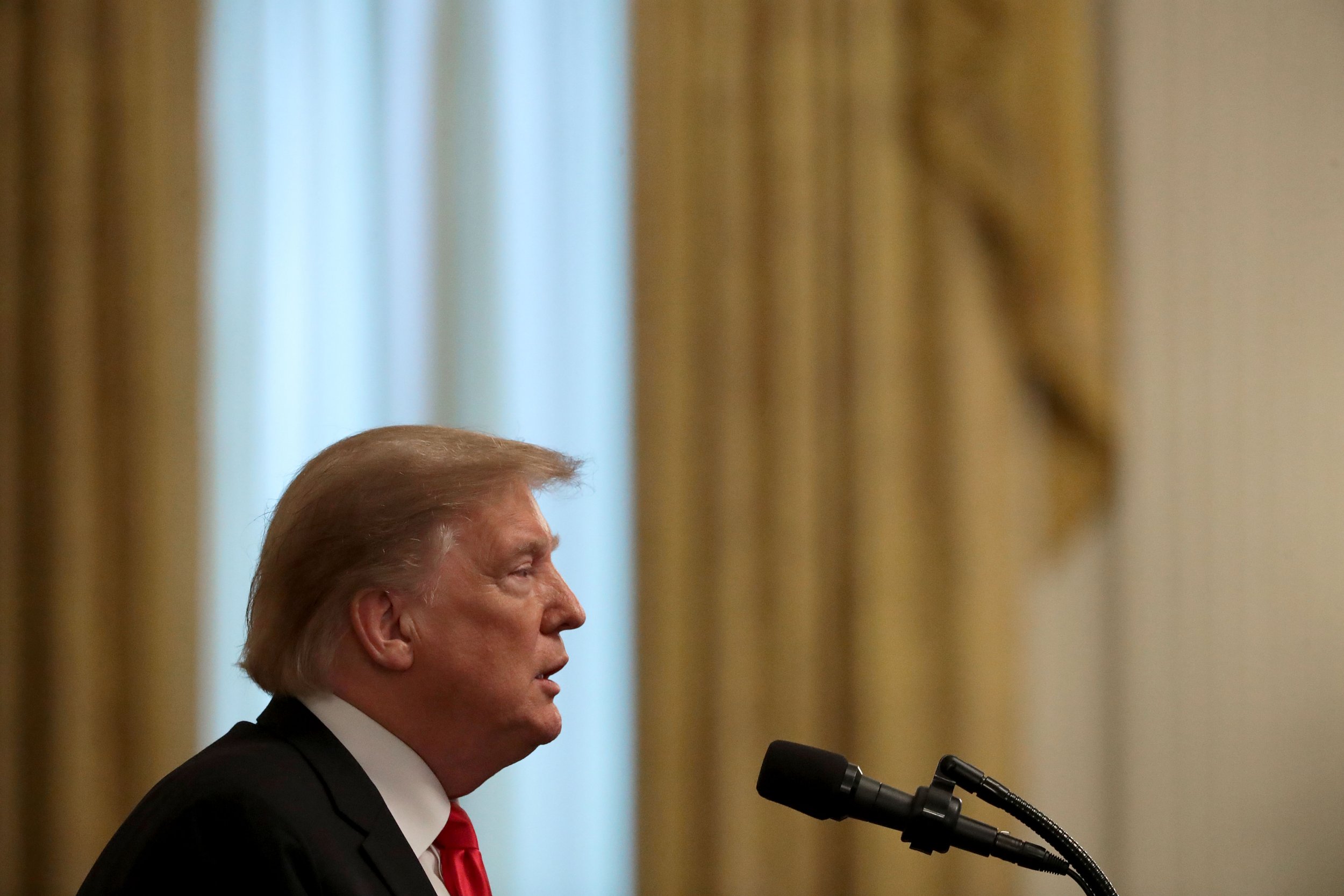 George Conway, the husband of White House counselor Kellyanne Conway, continued his ongoing screed against President Donald Trump on Sunday. In his latest remarks, the conservative lawyer wrote that the public should "expect far more" from the president.
"Whatever happens this day or the next, or in this investigation or the next or the one after that, we should always remember this: We should expect far more from a president than merely that he not be provably a criminal beyond a reasonable doubt," Conway wrote.
The latest tweet came as conservatives and liberals alike eagerly awaited new developments from Special Counsel Robert Mueller's completed investigation into 2016 election meddling.
Conway's statement, which he pinned to his Twitter profile, was a far more tempered appeal than his Saturday remarks, in which he called Trump a mentally unstable leader who demonstrates "pathological narcissism" in dealing with national and foreign affairs, particularly in regard to the president's decision not to go forward with planned sanctions against North Korea.
"Apart from his mental instability, he is simply inept. Stupid," Conway wrote. Later on Saturday, he suggested Trump was the most unfit president to have served in the Oval Office.
"In our lifetimes there has never been a president who has been so singularly unfit for the presidency, or indeed any public office," Conway wrote. "That's remarkable enough—but what's even more remarkable is that *almost every day* Trump does something new to drive home the point."
Conway has long been a critic of Trump but the tension between the two reached a fever pitch within the last few weeks. Both traded fiery barbs at one another through Twitter; Trump wrote that Conway was jealous of his wife's success, while Conway continued to pillory the president's positions and public statements.
"George Conway, often referred to as Mr. Kellyanne Conway by those who know him, is VERY jealous of his wife's success & angry that I, with her help, didn't give him the job he so desperately wanted," Trump tweeted Wednesday morning. "I barely know him but just take a look, a stone cold LOSER & husband from hell!"
Kellyanne Conway defended her boss in appearances on Fox News Business and told host Maria Bartiromo that she would have preferred the feud between her boss and husband be kept outside the public eye.
"My husband has been very critical of the president publicly, which is unlike him because he's traditionally a very private person," she said. "...I grew up in a household of strong Italian Catholic women who taught me that you air grievances like that in private, so it is very surprising to see it be so public."