George Conway Says Donald Trump's Twisted Mind Made Proving Obstruction Impossible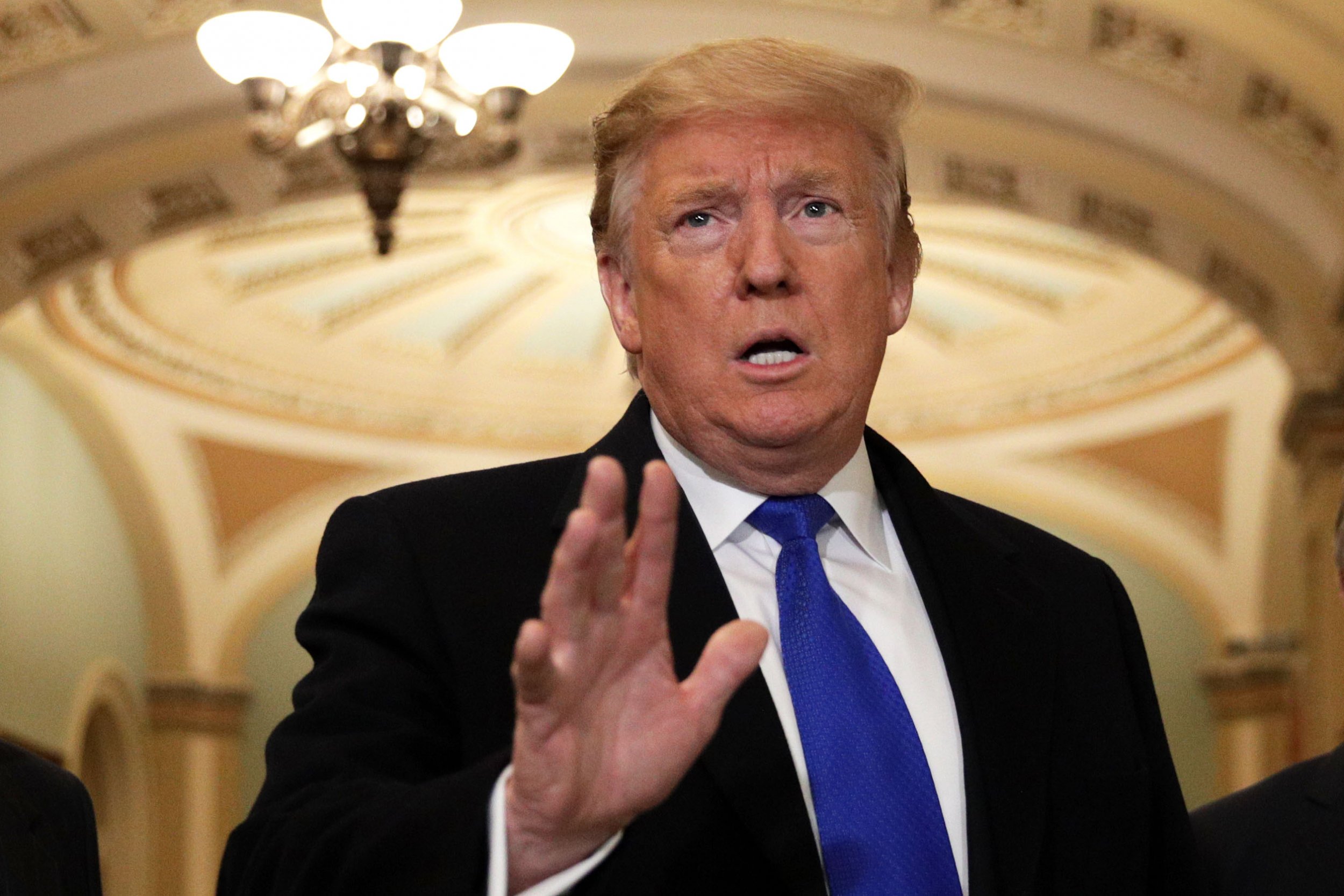 George Conway has continued his ongoing battle of words with President Donald Trump, following Attorney General William Barr's summary of the Robert Mueller report, suggesting that the president's "twisted" mind makes it difficult to prove he obstructed justice.
In an opinion piece for The Washington Post, the lawyer and husband of White House counselor Kellyanne Conway described how it was always going to be "virtually unimaginable" to find evidence of collusion between Russia and the Trump administration ahead of the 2016 election, as it was never made 100 percent clear what the definition was.
Conway said that if Mueller was looking for a "tacit or express" agreement with Russia to interfere in the election, then that would never be found.
"'Collusion'—or, rather, 'no collusion'—was bound to become a straw man for President Trump and his supporters to knock down with glee," he added.
Conway also referred to how the special counsel's report did not determine whether Trump's actions constituted obstruction of justice.
"While this report does not conclude that the President committed a crime, it also does not exonerate him," Barr wrote.
Conway described how it was always going to be "dicey" to establish if the president's actions during the build-up of the report amounted to obstruction.
"On the law, Barr was probably not wrong to suggest, as he did as a private citizen, that there's a difference under the statutes between a president destroying evidence or encouraging a witness to lie and a presidential directive saying, 'Don't waste your time investigating that,'" Conway wrote.
"But that doesn't mean the latter can't be an impeachable offense."
As reported by Reuters, to be found guilty of obstruction, prosecutors must prove an individual acted with a corrupt or improper motive. Legal experts believe Mueller's report focuses on Trump's handling of FBI Director James Comey.
In February 2017, Trump reportedly asked Comey to back away from investigating his national security adviser Michael Flynn over alleged ties to Russia. The president fired Comey three months later.
"On the facts, obstruction turns on what's in a defendant's mind—often a difficult thing to determine, and especially difficult with a mind as twisted as Trump's," Conway added. "And complicating things even more, paradoxically, is the fact that some of Trump's arguably obstructionist conduct took place in full public view—something that, with a normal person with normal moral inhibitions, would have indicated a lack of criminal intent. But in the head of Donald J. Trump, who knows?"
Conway also called for the full release of the Mueller report in order to let the American people and Congress get all the facts. He adds that if the report does not fully exonerate Trump, there must be something "pretty damning in it about him, even if it might not suffice to prove a crime beyond a reasonable doubt."
Repeating a line he tweeted before the release of Barr's letter, Conway wrote: "Americans should expect far more from a president than merely that he not be provably a criminal.
"If the charge were unfitness for office, the verdict would already be in: guilty beyond a reasonable doubt," he concludes.
Following the release of Barr's summary, Trump—who has repeatedly described the Mueller investigation as a "witch hunt"—tweeted: "The Mainstream Media is under fire and being scorned all over the World as being corrupt and FAKE. For two years they pushed the Russian Collusion Delusion when they always knew there was No Collusion. They truly are the Enemy of the People and the Real Opposition Party!"