George Conway Gets #DerangedDonald Trending as Kellyanne's Husband Launches New Attack on Trump
Counselor to the President Kellyanne Conway's husband, George Conway, on Thursday concocted a new derogatory nickname for President Donald Trump—"Deranged Donald"—and succeeded in getting it to trend on Twitter.
"Deranged Donald is at back at it again," George Conway tweeted. "Deranged Donald can do things like this and it's not even the top of the news, because it gets lost beneath all of the other deranged things Deranged Donald does." The tweet was completed with the hashtag #DerangedDonald.
In the post, George Conway quote tweeted a Washington Post report Wednesday on Trump's baseless suggestion that the British aided the Obama administration in spying on his campaign during the 2016 presidential election.
The lawyer wrote several other tweets with the #DerangedDonald hashtag.
"Deranged Donald has this neat job where he's supposed to receive and read books with more accurate, highly valuable, top secret information, but he doesn't like those books unless they have lots of pictures and tell him how great he is. #DerangedDonald," the lawyer tweeted.
Conway linked that thought to Trump's known love for watching television, especially Fox News, whose opinion hosts consistently gives him favorable coverage.
"Plus Deranged Donald doesn't really need all those books because Fox News," he tweeted. "#DerangedDonald."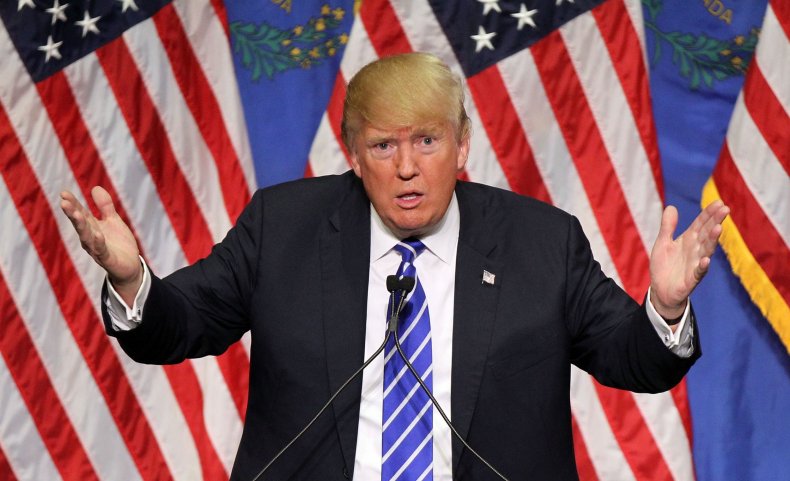 George Conway's daily attacks on Trump have drawn immense attention given Kellyanne Conway is one of the longest-serving high-ranking officials in the administration. The counselor to the president has expressed disagreement with her husband's criticisms of her boss but to little effect. George Conway's hits on Trump have also clearly bothered the president, too, who has even blasted him on his favorite social media platform.
"George Conway, often referred to as Mr. Kellyanne Conway by those who know him, is VERY jealous of his wife's success & angry that I, with her help, didn't give him the job he so desperately wanted," Trump tweeted last month. "I barely know him but just take a look, a stone cold LOSER & husband from hell!"
Also on Thursday, George Conway furthered his long-held argument that Trump is a pathological liar and has a mental disorder. In another tweet with the hashtag, the lawyer wrote that Trump's lying "is characteristic of antisocial personality disorder."
Twitter users embraced George Conway's new hashtag for Trump and helped it trend Thursday morning.
Mental health counselor and author Jeffrey Guterman replied to Trump's tweet welcoming "Sleepy Joe" Joe Biden to the 2020 presidential race by tweeting, "#DerangedDonald is trending. Good morning all!"