George Conway Says Donald Trump's Supporters Know He's a 'Liar' but 'They Just Don't Care'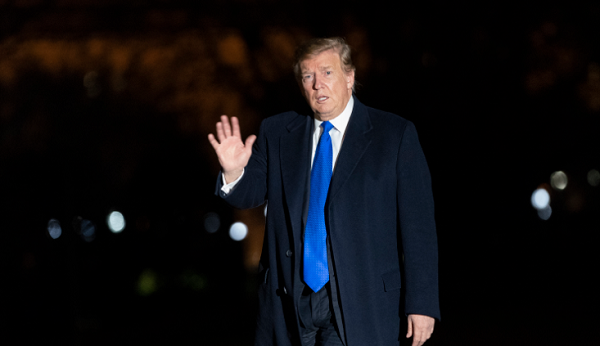 George Conway slammed Donald Trump, the president's supporters and Conservative Political Action Conference Chairman Matt Schlapp in a single tweet on Saturday morning. Conway's comment on Twitter came following Schalpp's appearance on CNN's Cuomo Prime Time, during which Schlapp denied host Chris Cuomo's claim that the president lies on a consistent basis.
"Oh, stop it. Even his die-hard supporters (who certainly don't number 50 percent) know he's a liar. They just don't care," Conway, the husband of White House counselor Kellyanne Conway, wrote.
The tweet was prompted by Schalpp's previous rebuke of CNN Chief Media Correspondent Brian Stelter, who shared an excerpt of the conservative's interview when he flat out said he "didn't know" if Trump lied to Americans.
"Brian you do realize when media calls our president a liar they make it impossible for 50 % of the country to see you as unbiased," Schalpp wrote.
During the Friday night segment, Cuomo alleged Trump has "made a mockery of political discourse, decency and truth-telling, and you know it."
"I don't know that," Schalpp replied. "I think it's a big mistake to say that Donald Trump is somehow a dishonest political leader. He went around this country and said the seven, eight, nine things that he intended to do."
Schalpp added: "What you are going to argue is that there are times when facts were wrong that come out of the president's mouth."
Trump's honesty, or lack thereof, has come under fresh scrutiny following the revelation that he ordered a secret security clearance for his son-in-law and senior adviser Jared Kushner last year, according to a New York Times report released Thursday. The Times noted Trump previously told the publication he didn't have a role in Kushner's clearance during a meeting with reporters in January.
Michael Cohen, Trump's former personal lawyer, also called Trump a liar during his testimony before Congress on Wednesday. In his opening remarks, Cohen labeled the president as a "racist," a "conman" and a "cheat" while stating that Trump was aware of hush money paid to adult film star Stormy Daniels.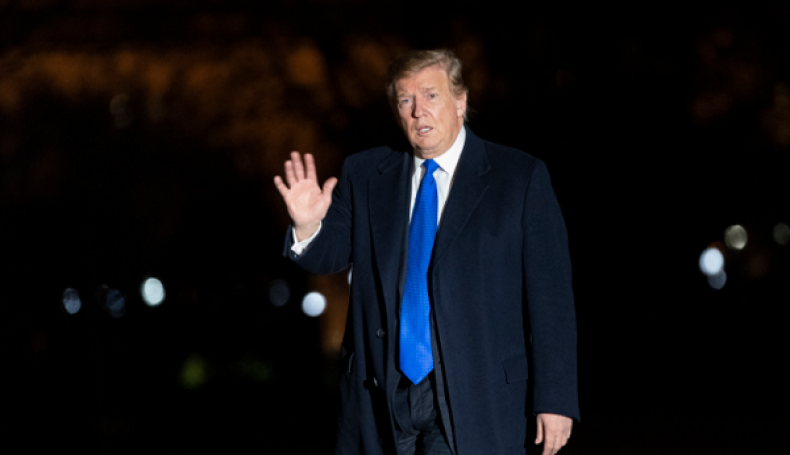 Cohen also alleged the real estate magnate was aware of plans to develop a Trump Tower in Moscow, a project Cohen was negotiating with Russian during the 2016 election. Although Cohen admitted Trump never explicitly told him to lie to Congress about the project.
"He would look me in the eye and tell me there's no business in Russia and then go out and lie to the American people by saying the same thing," Cohen said, adding, "In his way, he was telling me to lie."
George Conway Says Donald Trump's Supporters Know He's a 'Liar' but 'They Just Don't Care' | U.S.