George Conway, Other Lincoln Project Co-Founders, Call Group to Shut Down, Fight Trumpism In Other Ways
Lincoln Project co-founders and prominent Republican strategists urged the organization to cease operations on Monday, after a New York Times report detailed profit-motivated plans discussed among the group's leadership following its establishment, as well as the significant payouts they have received since then.
The newspaper's investigation found that the Lincoln Project, a Republican political action committee that gained popularity for its anti-Trump media campaign ahead of the November election, transferred roughly $27 million of its donations to a consulting firm operated by co-founder Reed Galen. The report noted that Galen and four other co-founders, Steve Schmidt, John Weaver and Rick Wilson, were compensated through the transfer endeavor.
George Conway, an attorney and the husband of Donald Trump's former counselor, Kellyanne Conway, reiterated calls for the Lincoln Project to shut down in light of the Times report on Monday. Conway helped found the organization prior to its late 2019 launch, but announced his withdrawal in August of last year.
"@ProjectLincoln should shut down, absent full disclosure of its finances. As this detailed story shows, there's simply too much money that hasn't been accounted for, and, I fear, never will be," Conway tweeted on Monday, with a link to the latest Times report about the Lincoln Project's financial dealings.
"I know LP's supporters want to continue the fight against Trumpism, and I urge them to do so in some other way. Fortunately, there are an ample number of other groups fighting that fight, such as: @AccountableGOP @protctdemocracy @BulwarkOnline," he continued.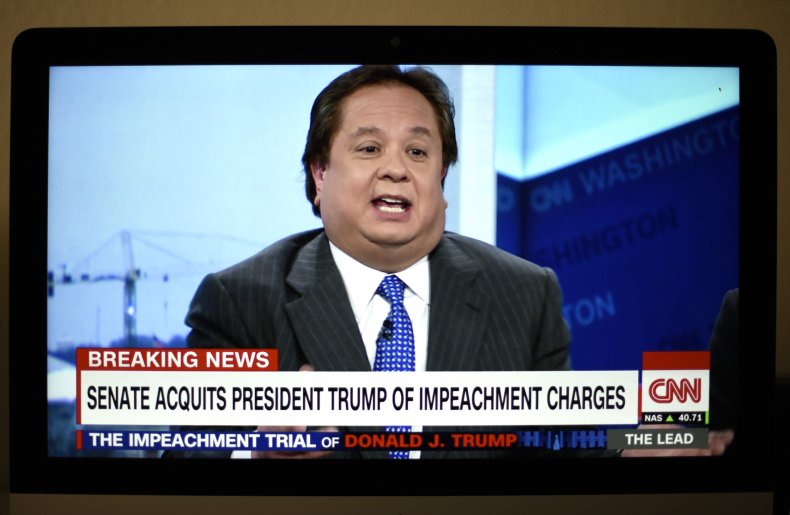 Conway initially suggested the Lincoln Project discontinue operations in February, as numerous sexual harassment allegations against Weaver came to light alongside accusations that top Lincoln Project officials were privy to the co-founders alleged behavior and willfully remained silent. The organization has denied those allegations, and retained attorneys to conduct an investigation into Weaver's tenure at the Lincoln Project as well as its workplace culture last month. At the time, former Lincoln Project adviser Kurt Bardella had openly voiced support for the organization to shut down.
"Just shut it down already," Bardella wrote in tweet shared February 16. Bardella had resigned from his position at the organization just days earlier, amid ongoing reports alleging that Lincoln Project founders were privy to sexual harassment allegations against Weaver as early as March of 2020.
"It's a shame, and we shouldn't forget the hard work of so many people and the positive things the organization did, but yes, I think it is right," Conway said in response to Bardella's post.
Mike Murphy, a prominent Republican political consultant who previously served as an advisor to John McCain, Jeb Bush, Arnold Schwarzenegger and others, also urged the Lincoln Project to close down in response to the Times report on Monday. Murphy is currently a strategic adviser at Republican Voters Against Trump, an initiative somewhat similar to the Lincoln Project, which collected testimonials from Republicans and right-leaning individuals explaining their opposition to the former president.
"As I tweeted a few weeks ago, it should be dissolved immediately," Murphy said, referencing the Lincoln Project, on Twitter Monday. "All credibility is gone," he added. "The work can go on."
Newsweek reached out to the Lincoln Project for comment but did not receive a reply in time for publication.