George Conway Predicts Republicans Will Turn on Trump if House Votes to Impeach: 'He's Done the Indefensible'
George Conway, the husband of Counselor to the President Kellyanne Conway, on Wednesday predicted that Senate Republicans will turn on President Donald Trump if the Democratic-led House votes to impeach.
Political commentator Tony Schwartz first made the prediction after noting that oddsmakers are saying GOP senators won't break with the president.
"Oddsmakers say Trump Republicans senators won't vote to impeach Trump. I believe all bets are off. Most Republican senators privately hate him & his power over them," he tweeted. "If they believe, by banding together, they can push him out, I think there is a very reasonable chance they will."
In response, Conway backed the assessment.
"There may be Republican senators who won't say a word until the moment they say 'guilty' when the roll is called at the end of an impeachment trial," he tweeted.
Conway has frequently made headlines in recent months for his near-constant criticisms made against Trump on Twitter, despite his wife being one of the president's closest allies and aides. His remarks come a day after House Speaker Nancy Pelosi announced that the House will proceed with a formal impeachment inquiry into Trump after the president was accused of seeking assistance from a foreign leader to probe a political rival.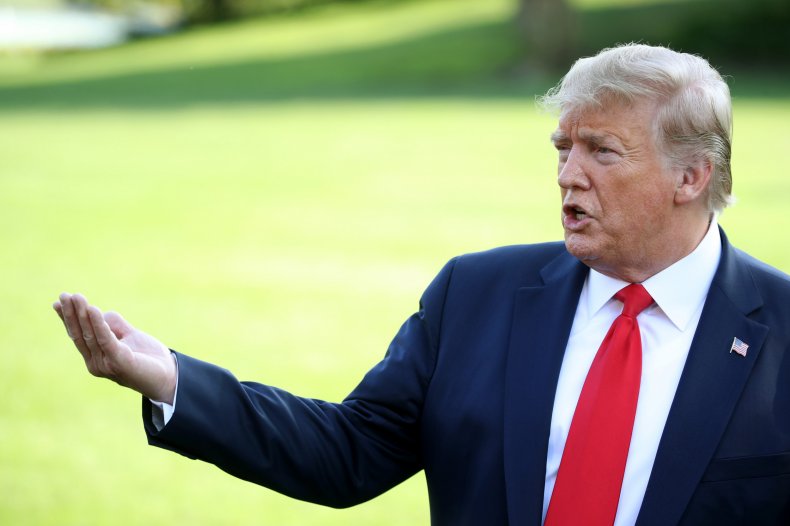 The White House released a rough transcript of Trump's call with Ukrainian leader, Volodymyr Zelensky, on Wednesday which showed the president offering his administration's Attorney General to assist in an investigation into his 2020 rival former Vice President Joe Biden.
Later on Wednesday, Conway called out some Senate Republicans that spoke to the Washington Post about the administration releasing the transcript on the condition of anonymity.
One GOP senator said it was a "huge mistake" that the party now has to defend, while three others were concerned about the precedent the move could set for future presidents regarding disclosure of phone calls made between world leaders.
"Anonymous Senate Republicans: The problem is neither the call memo nor the fact it was released, nor it is it that you're being forced to defend it," Conway tweeted. "The problem is Trump, that he's done the indefensible, and that you're *choosing* to defend him."
Conway has previously called for Trump's impeachment on numerous occasions. After various media outlets began to release details about the whistleblower scandal, Conway called on the House to launch impeachment proceedings in a Washington Post op-ed, published over the weekend.
"Trump has already done more than enough to warrant impeachment and removal," he wrote. "The current whistleblowing allegations, however, are even worse."