George Conway Says Republican Senators Will be 'Shamed on the Pages of History' For Cutting Trump Impeachment Trial Short
Republicans will be "shamed on the pages of history" if they cut President Donald Trump's impeachment trial short, George Conway, husband of presidential adviser Kellyanne Conway, warned in a Washington Post op-ed Thursday.

In the op-ed, Conway called out House Republicans for trivializing the impeachment process. "GOP members of the House resorted to deception, distortion, and deflection," he wrote.
Conway also criticized Senate Republicans for their plan to conduct a speedy trial without witnesses, writing that a witness-less trial, "wouldn't be a trial at all."
The evidence against Trump, he said, is "far too strong" to offer him a "summary judgment." The lawyer and co-founder of the Lincoln Project, an anti-Trump super PAC called the surmounting evidence "the real reason they wish to avoid a full-blown trial."
Responding to Republican claims that the impeachment was "rushed and unsupported," Conway stated that the short time span of Trump's impeachment shows a strong case that will lead to unearthed evidence. "A remarkably strong case was assembled in an unusually short time, even in the face of extraordinary obstructionism from the administration, which directed numerous witnesses not to testify," he wrote.
Conway advised Democrats to continue their investigation because he believes more evidence will be unearthed. He reminded Democrats that even if the Senate does not remove Trump from office, they have an opportunity to repeat the process. "If more damning evidence surfaces, there is no constitutional reason Trump couldn't be impeached again," he wrote.
At the same time, Conway warned Republicans, if Trump is acquitted, evidence can reveal "whether an acquittal was a just one." If the evidence reveals Trump's guilt, Conway warned an acquittal and short trial will be a large stain on Republican senators' legacies.
Conway called Trump's Tuesday open letter to Pelosi a confirmation that Trump puts his personal interests above the nation's interests. "It shows that, even as he is being impeached, he still has no idea why—and thus no idea what his presidential duties require," he wrote. "He hasn't learned his lesson, and never will."
In his conclusion, Conway reiterated his warnings to Republicans about their legacies. He said that Trump, in addition to the evidence, will be a red mark on how they are remembered. "They run the risk of being refuted and shamed on the pages of history not just by evidence—but by Trump himself," he wrote.
In a statement obtained by Newsweek, Trump Campaign Communications Director Tim Murtaugh responded to Conway's op-ed: "This is a pathetic little club of irrelevant and faux 'Republicans,' who are upset that they've lost all of their power and influence inside the Republican Party. When President Trump got elected on a promise to drain the swamp in Washington D.C., these establishment charlatans, who for years enriched themselves off the backs of the conservative movement, were the very swamp he was referring too. Calling any of these people 'conservative' or even referring to them as 'Republicans' at this point is an insult to conservatives and Republicans everywhere."
George Conway did not immediately respond to Newsweek's request for comment.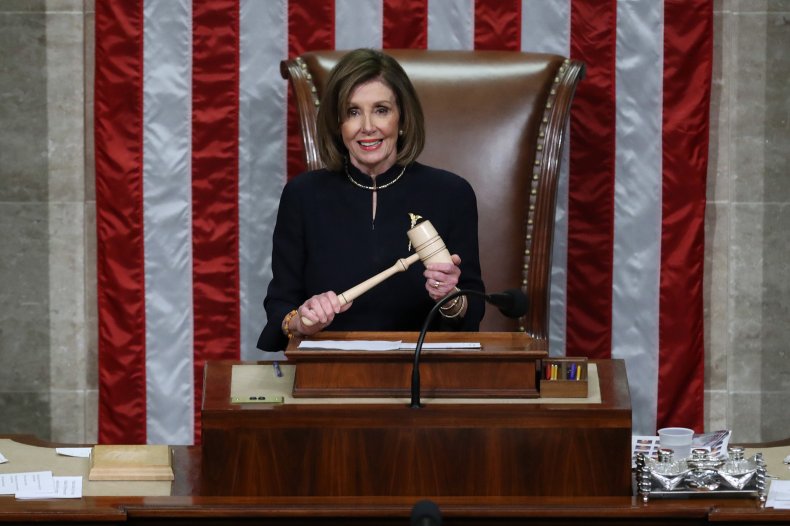 Updated 12/19, 10:41 a.m. EST: This story has been updated to include the statement from Murtaugh, which was received after the story was published.