George Conway Says Republicans Would Be 'Out for Blood' if Obama Had Done What Trump Did With Ukraine
George Conway, the husband of White House counselor Kellyanne Conway, slammed Republicans for how they've handled the ongoing impeachment inquiry against President Donald Trump.
Conway appeared on MSNBC Wednesday morning during the network's coverage of the first public hearings of the impeachment probe. The hearing will feature testimony from two diplomats in the Ukraine matter: William Taylor, the top U.S. official in Ukraine, and George Kent, a State Department official.
The former Republican said he was "horrified" and "appalled" at how the GOP has conducted itself during the impeachment probe. Conway, an attorney, advised conservative lawmakers to "take that Republican hat off" and look at the situation neutrally.
"Or look at what you would have done if Donald Trump were a Democrat," he said. "If Barack Obama had done this, they'd be out for blood, and they'd be right."
House Democrats launched the impeachment inquiry against Trump following reports that he tried to pressure Ukranian President Volodymyr Zelenskiy to investigate former Vice President Joe Biden and his son Hunter. Trump also temporarily withheld nearly $400 million in military assistance to Ukraine in order to get the country to follow through with his request, according to reports.
After several weeks of closed-door investigation, the probe entered a new phase on Wednesday morning with its first of many public hearings. Trump has railed against the inquiry moving forward, saying last week that Congress "shouldn't be having public hearings" and that "this is a hoax."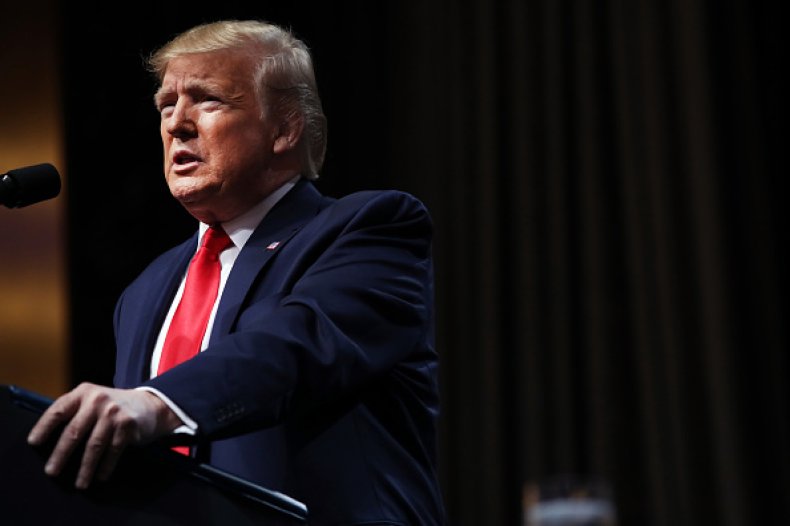 Congressional Republicans have largely come to the president's defense during the inquiry. Party leaders have dismissed it as a partisan "sham" and slammed the process Democrats have pursued as secretive and illegitimate.
Republican Senator Lindsey Graham has vowed not to watch Wednesday's public hearing. He claimed that the testimonies were "un-American" and deny the president of the basics of due process. Senator John Cornyn also said he wasn't going to pay attention to the hearing, telling reporters that he's got "more important things to do" than to watch the "political sideshow."
Democrat Adam Schiff, one of the House committee chairmen leading the impeachment inquiry, accused his Republican lawmakers of being willing to destroy the country in their defense of Trump. In an interview with CNN, Schiff slammed his GOP colleagues and asked, "Where is people's sense of duty?"
Conway also disagreed with Republican leaders, telling MSNBC that the investigation into Trump should be about "people doing the right thing by the country and not by their party."
"This is about telling the truth about what really happened and not about party loyalty. This is about putting the country, the law, the truth above partisanship," he said.