George Conway Responds to Trump's Harsh Remarks About His Divorce
George Conway, co-founder of The Lincoln Project, fired back at Donald Trump on Saturday after the former president praised his divorce from Kellyanne Conway, Trump's former adviser.
"Congratulations to Kellyanne Conway on her DIVORCE from her wacko husband, Mr. Kellyanne Conway. Free at last, she has finally gotten rid of the disgusting albatross around her neck. She is a great person, and will now be free to lead the kind of life that she deserves...and it will be a great life without the extremely unattractive loser by her side!" Trump wrote on Truth Social on Saturday morning.
The former president's jab then prompted a short response from The Lincoln Project co-founder.
"Looking forward to seeing you in New York at E. Jean's trial next month! Hugs and kisses 💕💕" George Conway, who was married to Kellyanne for 22 years, wrote on his Truth Social account. The news of the divorce was reported by Page Six on Friday.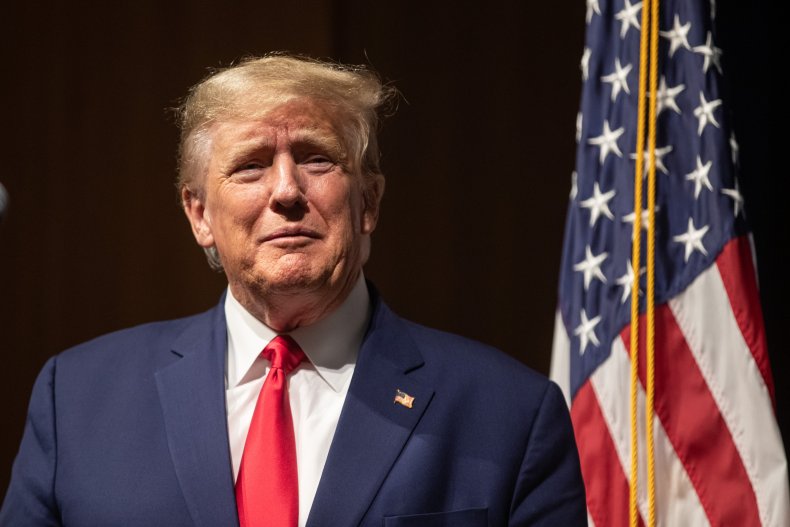 George Conway, a lawyer who has been an outspoken critic of the former president, was referring to Trump's trial in New York City on April 25, which involves E. Jean Carroll's lawsuit. Carroll, a former Elle columnist, is suing Trump for defamation over comments he made in which he denied allegations that he raped her in a dressing room in New York department store Bergdorf Goodman in the 1990s.
Kellyanne Conway served as a senior counselor to Trump from 2017 to 2020, but her husband has long had different views of the former president.
George Conway said last October that he believed that Trump could be convicted of multiple crimes centered around the investigation of his handling of classified documents that were found at his Mar-a-Lago residence last summer and his alleged involvement in the Capitol riot on January 6, 2021. Meanwhile, Trump has maintained his innocence in both investigations.
"In all likelihood, he will be convicted of multiple felonies. I don't know if there's ever going to be a perp walk, but I don't think it's a fantasy either," George Conway told Salon. "This all goes so much to the core of Trump's identity that he will try to tear the country apart before he settles one of these criminal cases."
George and Kellyanne Conway married in 2001 and have four children. Both have reportedly retained lawyers as they plan to end their marriage after years of speculation about their relationship. Their different views about Trump had been the focus of some criticism, while Trump has previously targeted George Conway and claimed he was "mentally ill."
Trump issued a statement last April through his Save America PAC that referenced a video of Conway, and wrote that "he's mentally ill, a very sick man. I don't know what Kellyanne did to him, but it must have been really bad. She has totally destroyed this guy—his mind is completely shot!"
Kellyanne Conway has remained supportive of her former boss, but in a guest essay for The New York Times in January, warned it would be "foolish to assume that Mr. Trump's path to another presidency would be smooth and secure."
She added that Trump's new White House bid would be different from 2016 "when he and his team had the hunger, swagger and scrappiness of an insurgent's campaign and the 'history be damned' happy warrior resolve of an underestimated, understaffed, under-resourced effort."
Newsweek reached out to Trump's media office for comment.