George Conway Uses Rolling Stones Lyrics to Compare William Barr to Roy Cohn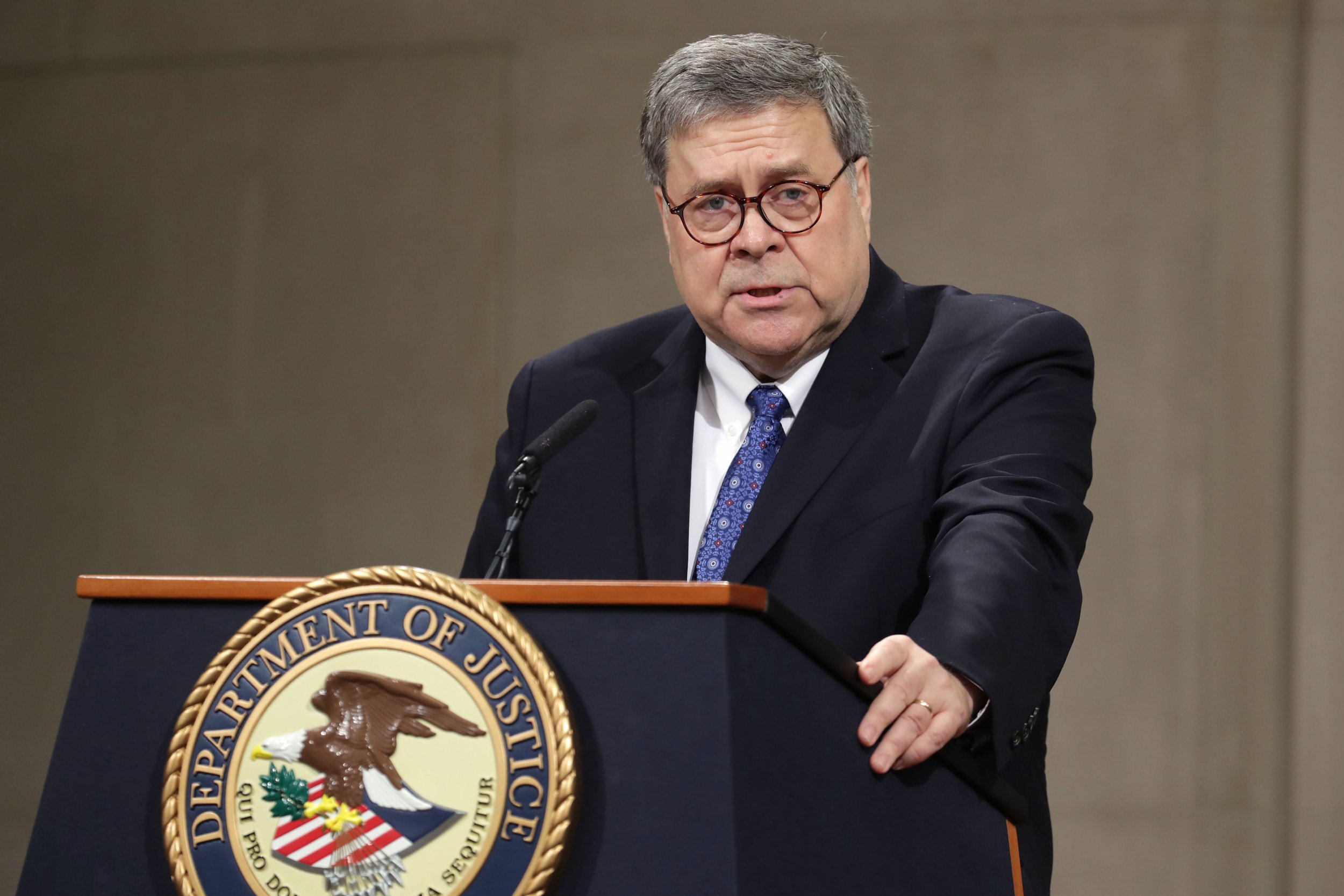 George Conway, attorney and husband to White House advisor Kellyanne Conway, once again mocked the administration of President Donald Trump, using multiple tweets to compare Attorney General William Barr to controversial late attorney — and former Trump lawyer — Roy Cohn.
On Saturday morning, Conway — who has appeared to enjoy publicly needling his wife's boss — repeated a joke he said he'd been told by a "clever gentleman from Pasadena."
"Did you know that @realDonaldTrump was greatly influenced by the @RollingStones?" he then asked, before following up with three subsequent photos of Cohn, each captioned "You can't always get what you want," and then finally a photo of Barr with the caption "But if you try sometimes you just might find You get what you need."
Conway was obviously referencing both the Rolling Stones' classic song "You Can't Always Get What You Want" from their 1969 album Let It Bleed and Trump's past history with Cohn, and the president's reported desire to have an attorney like Cohn around him again.
Cohn was perhaps best known for his work alongside Senator Joseph McCarthy in the 1950s during the senator's overzealous crusade to root out Communism and Communist sympathizers. He later moved into the private sector, where he ultimately came to represent a younger Donald Trump during the nascent stages of his career as a Manhattan real estate mogul.
The president has spoken of Cohn, who passed away in 1986 shortly after being disbarred, as if the infamous attorney was his snarling attack dog.
"All I can tell you is he's been vicious to others in his protection of me," Trump reportedly told Vanity Fair's Marie Brenner during the early 1980s. "He's a genius. He's a lousy lawyer, but he's a genius."
More recently, the New York Times reported in January 2018 that Trump openly expressed a desire for such viciousness after White House Counsel Don McGahn and others refused to oblige with the president's demand to have Special Counsel Robert Mueller fired.
"Where's my Roy Cohn?" Trump reportedly asked at the time.
During this same time period, the president was being openly critical of then-Attorney General Jeff Sessions, who had recused himself from overseeing the Mueller probe.
"He couldn't even be a one-person country lawyer down in Alabama," Trump reportedly said of Sessions, according to Bob Woodward's book on the current administration, Fear.
In nominating Barr to replace Sessions, many saw Trump finally naming an attorney general who he believed would protect White House's interests. Barr has been heavily criticized for doing just that, particularly with regard to the release of the Mueller report.
"Barr has proved remarkably willing to spin, dissemble and advocate for the president in an ongoing performance more worthy of a spokesflack than the nation's chief law enforcement officer," wrote Paul Waldman and Greg Sargent in a Washington Post opinion piece published Friday.
"The United States does not currently, in any practical or realistic sense, have an attorney general," opined The Nation's John Nichols after Barr's recent appearances for the Senate Judiciary Committee.