George Conway Shares Polls Showing More Americans Want Trump Impeached and Removed than Nixon Before He Resigned
George Conway, a conservative attorney and the husband of Counselor to the President Kellyanne Conway, shared polls on his Twitter Tuesday that show more Americans want Trump impeached and removed from office than those who wanted Richard Nixon removed from office before his 1974 resignation.
The New York Times poll Tweeted by Conway shows that 50 percent of Americans polled wish for Trump to be impeached, versus 67 percent saying they didn't want Bill Clinton to be impeached during his own trial in 1998.
"Nixon, July 28, 1974, 11 days before he announced that he would resign:
46% impeach & remove
38% don't impeach & remove
16% no opinion" Tweeted Conway alongside the poll.
Conway has long been a critic of President Trump, and he has often spoken out on the president's ongoing impeachment trial, in spite of the fact that he'd been considered for several cabinet positions in the Trump administration early in the formation of the president's team. He's described the president as "self-obsessed" in media interviews, telling CNN in November that "the problem with Donald Trump is, he always sees himself first. Trump is all about Trump."
Forming a group with 13 other libertarian and conservative lawyers to speak out in favor of principals he feel have come under attack in the Trump era, Conway has donated to Trump's Republican political rivals' 2020 presidential campaigns, including Rep. Joe Walsh. He's also said he's in favor of an "expeditious" impeachment investigation.
Earlier Tuesday, he tweeted that the president might be impeached a second time if sufficient evidence is gathered by the House:
"Remember: There's nothing in the Constitution that prevents a second impeachment should additional evidence of high crimes or misdemeanors be adduced," he tweeted on Tuesday morning.
Conway has characterized his feelings over the GOP's defense of Trump's impeachment as "horrified" and described the testimony against the president as "absolutely devastating."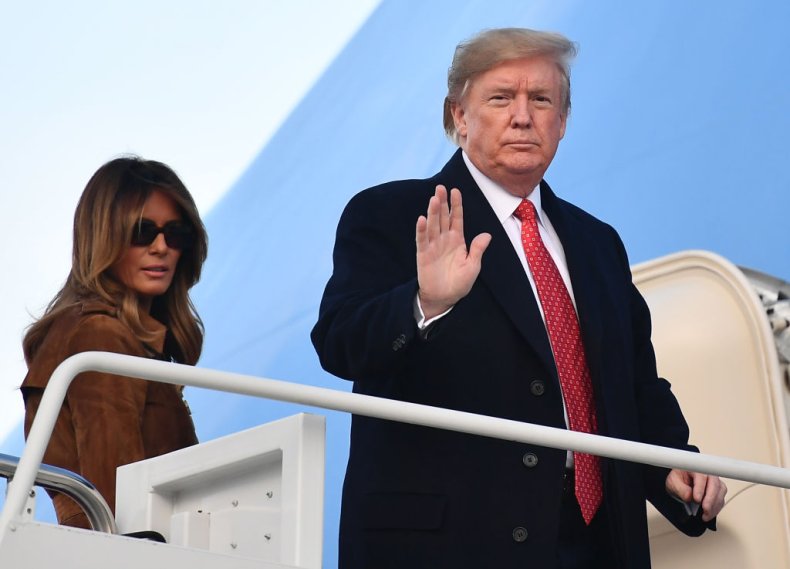 "He was using the power of the presidency—in its most unchecked area, foreign affairs—to advance his own personal interests as opposed to the country's," Conway said of Trump's conduct on MSNBC on November 13. "If you had told me three years ago that it would come to this, I wouldn't have believed it ... I don't think I could have imagined a president, any president, engaging in this sort of conduct."
"This is about the country, people doing the right thing by the country and not by their party. And this is about telling the truth about what really happened and not about party loyalty," Conway said on MSNBC. "This is about putting the country, the law, truth above partisanship."
Trump has replied to Conway's previous criticisms by calling Conway a "loser" and a "wackjob."