George Conway Says 'We Don't Really Have a President' as Donald Trump Ousts Another Member of His Cabinet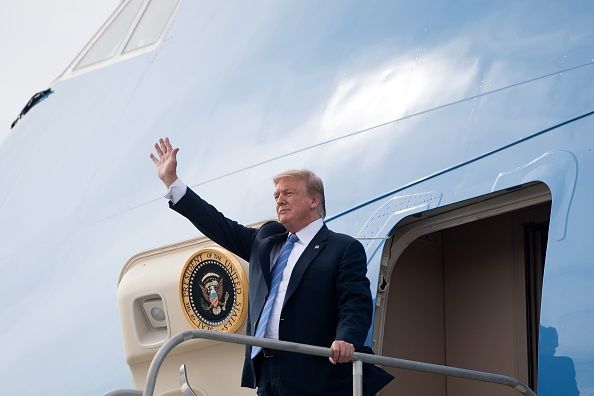 George Conway, the husband of White House counselor Kellyanne Conway, slammed President Donald Trump in a series of tweets following the resignation of Homeland Security Secretary Kirstjen Nielsen.
"We don't really have a president," Conway tweeted Monday morning.
The post was in response to a tweet by journalist Julia Ioffe, who pointed out that despite Trump's declaration of a national emergency at the southern border, "we do not have a Secretary of Defense or a Secretary of Homeland Security."
In another social media post, Conway said that the White House was seemingly not ready for Nielsen's exit and essentially "botched" naming her successor.
"Her letter said 'effective April 7'—yesterday," he wrote. "They must have realized late last night how Trump incompetently botched the naming of her successor without having someone check the statute. But was the resignation letter accepted?"
The post included a tweet from Nielsen, who said she "agreed to stay on as Secretary through Wednesday, April 10th to assist with an orderly transition and ensure that key DHS missions are not impacted."
Nielsen, who became the face of the Trump administration's hard-line immigration policies, is the latest member of the president's cabinet to resign. Her departure was announced by Trump in an April 7 tweet in which he briefly thanked her for her service.
The president also announced via Twitter that U.S. Customs and Border Protection Agency Commissioner Kevin McAleenan was set to become acting secretary for the agency. McAleenan first joined the CBP during the Obama administration.
Several reports indicated that Nielsen did not resign willingly and that she and the president had been clashing for months over immigration and border security. Her departure came just days after the two visited a portion of the border wall in Calexico, California.
The New York Times detailed how Trump would allegedly call Nielsen at home early in the mornings to demand she "take action to stop migrants from entering the country." According to the newspaper, Trump would even ask Nielsen to take illegal measures to stop migrants and asylum seekers from crossing the border.
In her resignation letter, Nielsen wrote that "despite our progress in reforming homeland security for a new age, I have determined that it is the right time for me to step aside." She added that she hoped the next secretary would "have the support of Congress and the courts in fixing the laws which have impeded our ability to fully secure America's borders and which have contributed to discord in our nation's discourse."