George Conway on Why Trump Lies: He's a 'Sociopath,' 'Pathological Narcissist' Who Needs to Protect His 'Fragile Ego'
George Conway, the husband of Counselor to the President Kellyanne Conway, on Wednesday afternoon speculated about why Donald Trump lies to himself and others in a series of tweets, where he concluded that the president is both a "sociopath" and "pathological narcissist."
"He lies because he's a sociopath, a con man—to deceive others," Conway, one of the president's most vocal critics, tweeted. "But he also lies because he's a pathological narcissist—to deceive himself, to protect his fragile ego from narcissistic injury."
In the lengthy thread, Conway noted that lying by pathological narcissists "poses a greater danger" than sociopaths "because as a narcissist's lies to himself become bigger, he drifts farther and farther away from the real world."
"If you're president, you're going to be criticized even if you do the job perfectly. But Trump isn't up to the task. He acts incompetently, and irrationally," the attorney continued. "That in turn leads to criticism, to which he responds with bigger lies, and even worse judgment, which in turn increases the criticism, and in turn leads to even more mendacity and irrationality."
Conway concluded that we saw Trump behaving this way over the summer, "as he faced increasing pressure because of bad poll numbers and a possibly deteriorating economy foreshadowed by an inverted yield curve."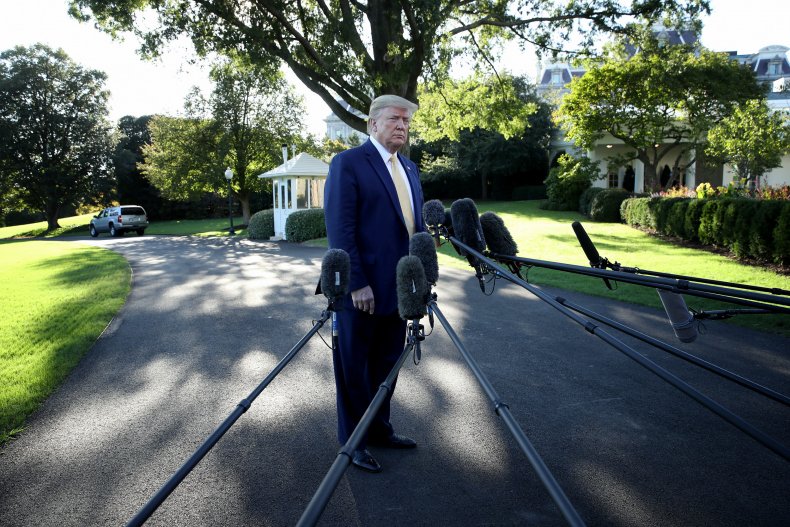 Today marks Trump's 1,000th day in office. According to a Washington Post analysis, the president had made 13,435 false or misleading claims as of last Wednesday, when he was 993 days into his presidency. "That's an average of almost 22 claims a day since our last update 65 days ago," the newspaper noted.
The president's recent uptick in false statements can somewhat be attributed to the controversy surrounding his July phone call with Ukraine President Volodymyr Zelensky, during which he asked his foreign counterpart to investigate the family of his 2020 political rival former Vice President Joe Biden. The conversation was so concerning that a whistleblower filed a formal complaint. When details of the call became public, House Speaker Nancy Pelosi subsequently announced a formal impeachment inquiry against Trump late last month.
In the weeks since, Trump has lied roughly 250 times about the Ukraine scandal alone, according to the Post. The president has repeatedly—at least 29 times—claimed that the whistleblower's account of his conversation with Zelensky was inaccurate. A partial transcript of the call, released by the White House, proves that Trump did indeed ask the Ukraine leader to probe Biden's family and reveals that he even offered his own administration's Attorney General to assist in the investigation.