George F. Will Was Uninvited From Scripps College Because of His Rape Column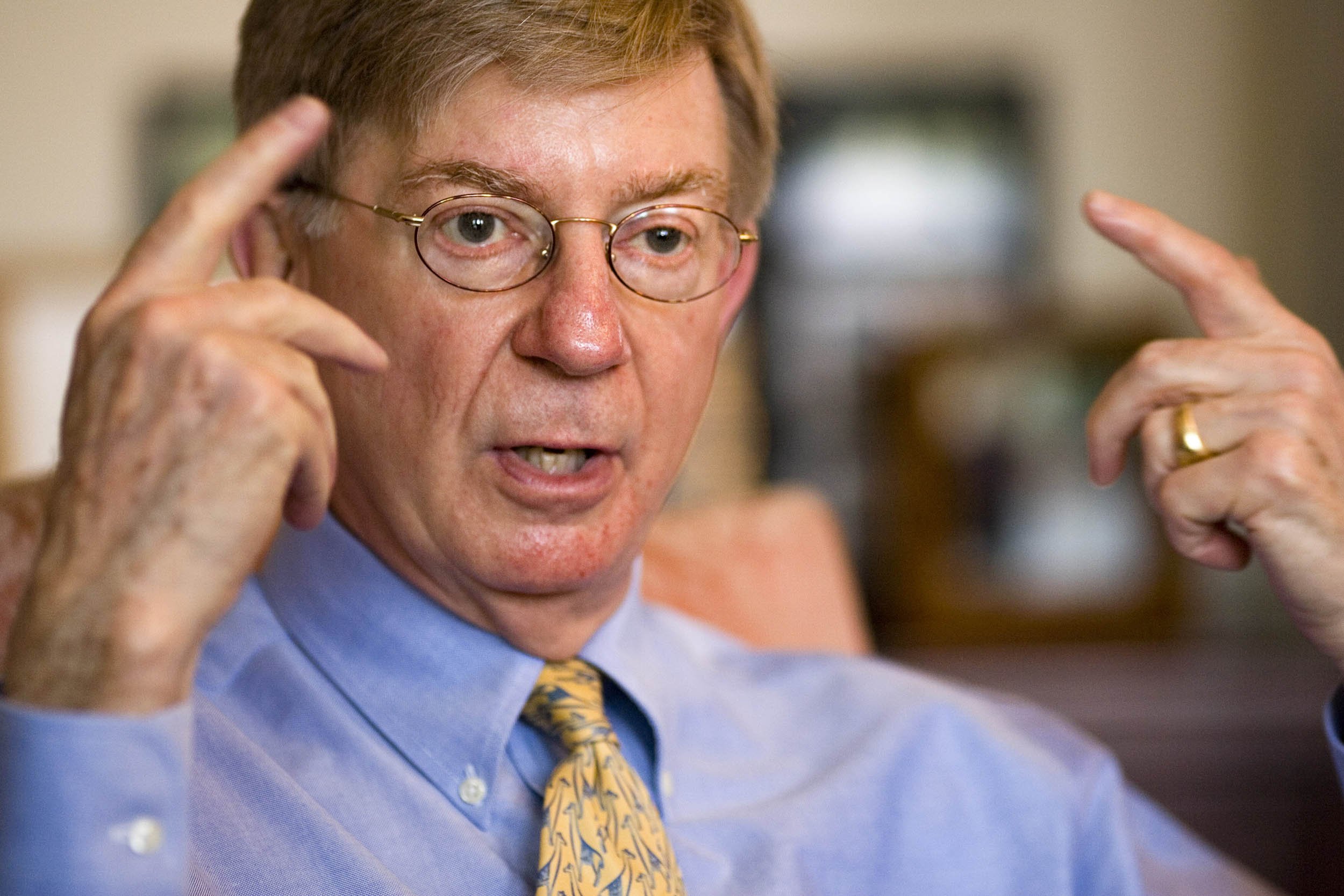 Washington Post columnist George F. Will has been uninvited from a speaking engagement at Scripps College in light of a June column shrugging off "the supposed campus epidemic of rape."
The right-leaning author (who—full disclosure—previously worked for Newsweek, though not in the past several years) had been invited to the Claremont, California, women's college as part of its Elizabeth Hubert Malott Public Affairs Program, which has previously hosted Newt Gingrich and political consultant Mary Matalin.
"It was in the works and then it wasn't in the works," Will told a Claremont Colleges student newspaper, The Claremont Independent. "They didn't say that the column was the reason, but it was the reason."
Scripps President Lori Bettison-Varga elaborated on the decision in a letter to the college's community.
"Sexual assault is not a conservative or liberal issue. And it is too important to be trivialized in a political debate or wrapped into a celebrity controversy," Bettison-Varga wrote. "For that reason, after Mr. Will authored a column questioning the validity of a specific sexual assault case that reflects similar experiences reported by Scripps students, we decided not to finalize the speaker agreement."
The column in question, titled "Colleges become the victim of progressivism," set off a barrage of tweets and blog posts after Will questioned a Swarthmore student's rape report and accused sexual assault survivors of enjoying "a coveted status" on college campuses.
"Academia is learning that its attempts to create victim-free campuses—by making everyone hypersensitive, even delusional, about victimizations—brings increasing supervision by the regulatory state that progressivism celebrates," Will concluded.
Naturally, the conservative blogosphere has erupted in outrage following Scripps's decision: a Christian Post opinion piece calls the decision "shameful," while a National Review writer accuses the college of "ensuring that its campus will remain a parochial and intellectually cramped sort of place."
Correction: The Claremont Independent is a newspaper for all five colleges in the Claremont Colleges consortium—not just Scripps.
George F. Will Was Uninvited From Scripps College Because of His Rape Column | U.S.