George Floyd Trial Will Mark a 'Turning Point,' St. Paul Mayor Melvin Carter Hopes
St. Paul, Minnesota, Mayor Melvin Carter said on Tuesday that he hopes the trial in George Floyd's death is a "turning point" for the nation.
During an interview with MSNBC, Carter was asked about the trial of former Minneapolis Police Officer Derek Chauvin, who is charged in Floyd's death, and what he thinks the impact of it being televised will be.
"My hope is that the world gets to see that right here in Minnesota, our criminal justice system works; that right here in Minnesota, we can hold someone accountable," Carter said. "My hope is that this trial marks a turning point in which we as a country choose a different path."
Carter added, "I hope we get to the other side of this and find out that our legal system is capable of holding someone accountable for a crime as blatant, as vicious, as bold as what played out on that video. We heard the prosecuting's opening statements where his argument to the jury was simply believe your eyes. You saw something heinous. You saw something horrible. You saw something horrific."
Newsweek reached out to Carter's office for comment but did not receive a response in time for publication.
Carter's comments come ahead of the second day of testimony in the trial against Chauvin, who is charged with second-degree unintentional murder, second-degree manslaughter and third-degree murder in Floyd's death.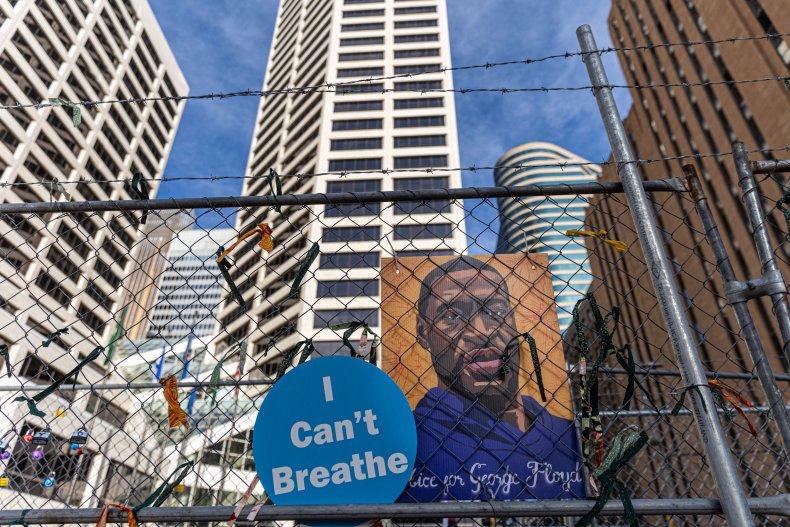 Videos of the incident show Chauvin kneel on Floyd's neck while Floyd could be heard repeatedly saying that he couldn't breathe. The videos sparked mass protests across the nation, with many calling for an end to police brutality against Black Americans.
During the trial's first day of testimony on Monday, Prosecutor Jerry Blackwell presented the video of the incident to jurors and told them to keep the numbers "Nine two nine," in the minds, while delivering his opening statement. The numbers indicate the length of time Chauvin knelt on Floyd's neck prior to his death.
"You will learn what happened in that nine minutes and 29 seconds, the most important numbers you will hear in this trial are nine two nine," Blackwell said during his opening statement. "He put his knees upon his neck and his back, grinding and crushing him, until the very breath—no, ladies and gentlemen—until the very life was squeezed out of him."
In response to Blackwell's opening statement. Chauvin's attorney, Eric Nelson, argued that the former Minneapolis police officer "did exactly what he had been trained to do over his 19-year career."
Nelson also argued that Floyd's death was not directly caused by Chauvin, stating that the 46-year-old man's use of drugs such as methamphetamine and fentanyl, combined with high blood pressure, led to his death.