George Floyd Was on Fentanyl, Medical Examiner Says, As Experts Dispute Cause of Death
A press release from the Hennepin County Medical Examiner says that George Floyd, the 46-year-old black man who died in police custody after a Minneapolis police officer knelt on his neck for nearly nine minutes, died of "cardiopulmonary arrest" and had traces of fentanyl and methamphetamine use in his system.
The medical examiner's report contradicts the conclusions of a private autopsy ordered by Floyd's family which declared he died of "asphyxiation," a lack of oxygen.
While the Floyd family hasn't yet released a full report on their autopsy findings and are reportedly investigating further details that might've contributed to his death, their public comments so far haven't mentioned any fentanyl or meth use.
Both the Hennepin County Medical Examiner and the Floyd family autopsy list Floyd's manner of death as a homicide. However, the medical examiner found that his death was caused by "cardiopulmonary arrest complicating law enforcement subdual, restraint and neck compression."
In layman's terms, the medical examiner said Floyd died from a sudden failure in his heart's ability to pump blood which was strained by the additional stress put on his body by the arrest police officer pressing upon his neck.
The "other significant conditions" listed by the medical examiner were "arteriosclerotic and hypertensive heart disease; fentanyl intoxication; [and] recent methamphetamine use."
Atherosclerosis is a build-up of cholesterol plaque in the artery walls which can obstruct blood flow, possibly causing high blood pressure or lethal ruptures.
Fentanyl is a synthetic opioid pain reliever that is sometimes prescribed to treat patients with severe pain. The U.S. Drug Enforcement Agency has designated fentanyl as a schedule II drug, meaning that it has a high potential for abuse, with use potentially leading to severe psychological or physical dependence.
Meth is a stimulant that is used medically and also illegally as a recreational drug. Although different varieties of meth are sold over-the-counter and via prescription as decongestants, diet and ADHD medications, the medical examiner neither said what form of meth it detected nor whether the meth, fentanyl or atherosclerosis contributed in any way to Floyd's death.
It is also unclear whether Floyd had a prescription for either drug.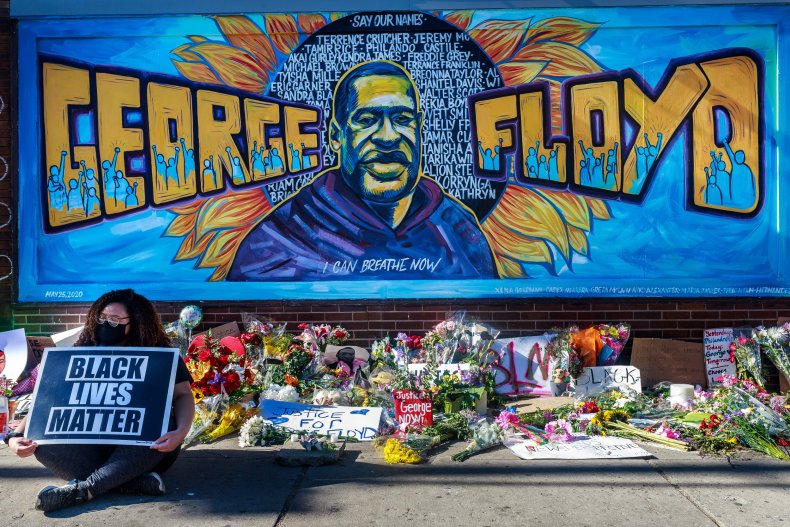 Conversely, two doctors hired by the Floyd family to conduct an independent autopsy announced during a Monday afternoon news conference that Floyd died of "asphyxiation from sustained pressure" of his neck and back by Minneapolis police during his arrest. In other words, the pressure from the policeman's restraint of Floyd cut off blood flow to Floyd's brain and he died from a lack of oxygenated blood to his body.
"We believe truth will help lead to justice and so, despite how painful these autopsy findings are, especially for George Floyd's family, we think it is essential that the truth comes out about the manner and the exact manner and science as to how George Floyd was killed," said, Benjamin Crump, an attorney for the Floyd family, in public comments made Monday afternoon.