George Foreman Calls Out Steven Seagal to Las Vegas Bare Hands Brawl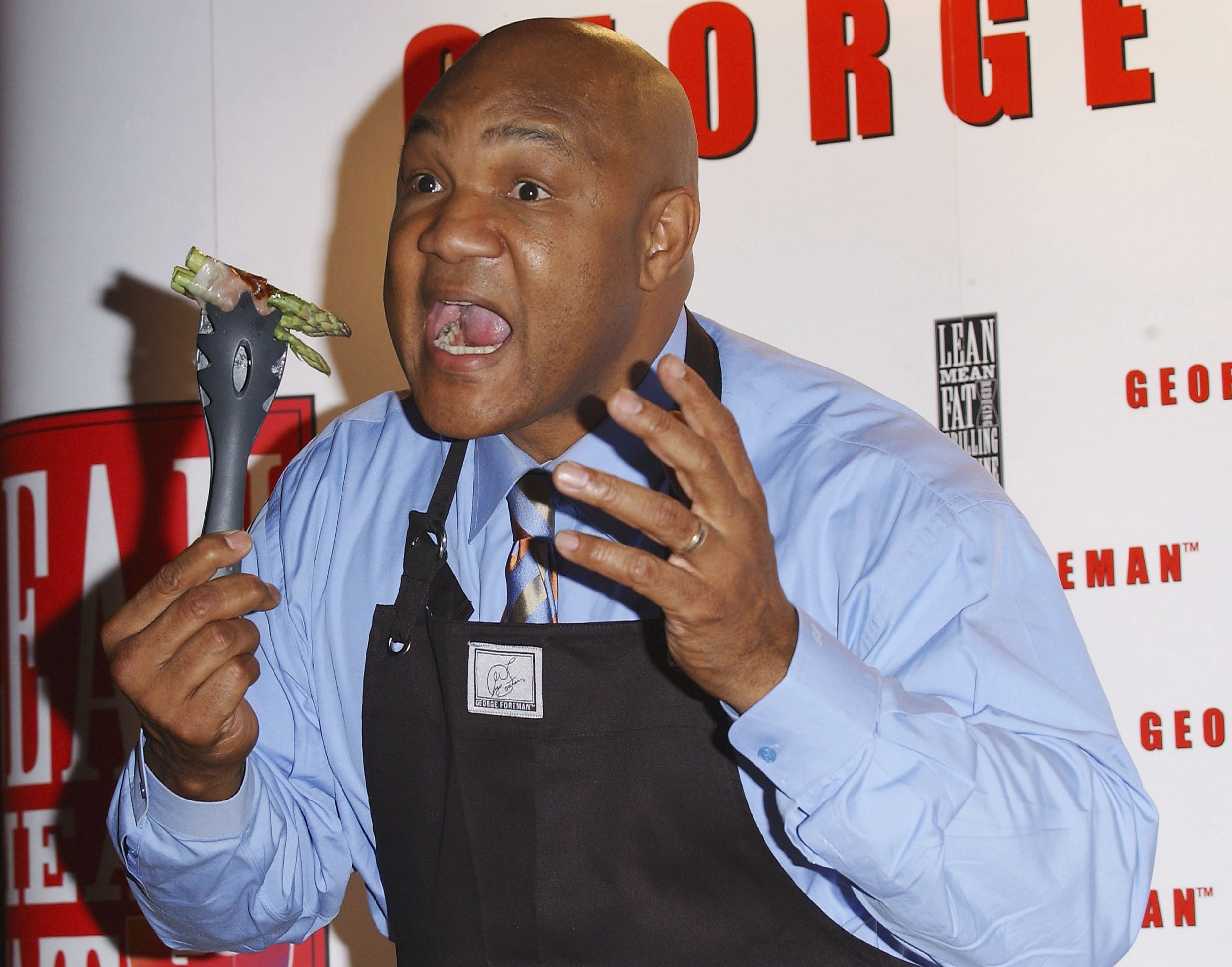 Via his Twitter account, boxing great George Foreman has challenged martial arts actor Steven Seagal to an open-rules, hand-to-hand brawl in Las Vegas.
"I use boxing you can use whatever. 10 rounds in Vegas," the former two time heavyweight boxing champion wrote, attaching a photo of Seagal. "It's my Jab that still works. Mayweather promotion get the first crack. PPV," he added, with an apparent nod to the recent big-money pay-per-view fight between boxer Floyd Mayweather and mixed martial artist Conor McGregor.
Even though Aikido black-belt Seagal has offered no public response to the challenge, Foreman doubled down on his enthusiasm for the brawl when asked about it on Twitter.
"This true! I'm fighting just once more; no weapons just hand to hand I use boxing he is free to use whatever," Foreman wrote. He has clarified that Seagal cannot use a sword.
Foreman did not disclose much about the reason for his grudge with the actor, who has been criticized for his increasing fondness for Russian President Vladimir Putin. The former boxer merely tweeted that there was "no anger involved" in his choice of opponent, and assured his followers that Segal "really can fight."
Seagal has made headlines for his life away from the big screen, receiving a Russian passport under a decree from Putin last year and taking on U.K. morning show Good Morning Britain last week to defend the Kremlin against allegations it interfered in the last U.S. presidential election.
"For anyone to think that Vladimir Putin had anything to do with fixing the elections, or even that the Russians had that kind of technology, is stupid," Seagal told the hosts of the show. During the course of the interview, he also called out U.S. football players for kneeling during the national anthem—a move adopted in protest against police treatment of racial minorities. "I think it's outrageous, I think it's a joke. It's disgusting," Seagal said.
Foreman has continued tweeting about the fight and has reposted GIF mockups of him fighting Seagal, showing him spanking Seagal in the ring and scaring him off just by putting up his fists.
Breaking with boxing promotion decorum, Foreman was not all bravado. When one of the 68-year-old boxer's followers suggested the 65-year-old Seagal would be struggling to get off his stool in between rounds, the ex-champion responded: "Me too."
Foreman famously became boxing's oldest ever world heavyweight champion at the age of 45, but has been out of the ring since 1997, when he retired following his contested defeat to Shannon Briggs.