George Lopez Grabs Reported Donald Trump Supporter's Neck at Hooters in New Mexico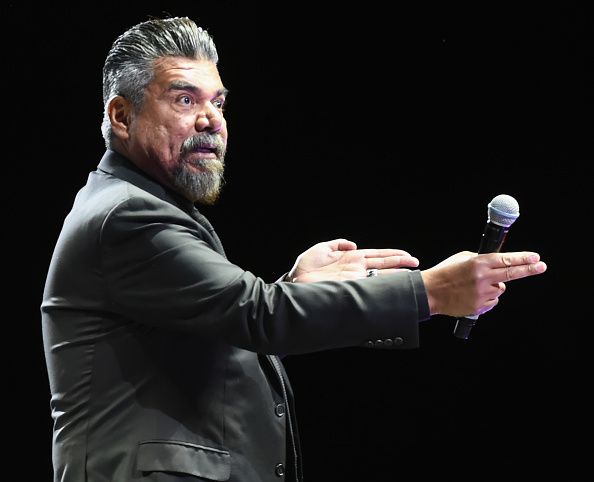 Comedian George Lopez got into an altercation with a President Donald Trump supporter who was reportedly harassing him at a Hooters restaurant in New Mexico.
The 15-second cell phone video, which was obtained by TMZ, was recorded on Sunday. It begins with a man looking at his cell phone saying "Here comes my boy George" as Lopez appears to walk out of the restaurant. See the video here.
"Jorge Lopez!" the man can be heard shouting.
The comedian then approaches the self-proclaimed Trump supporter and asks, "Posting more bull****?"
Lopez appears to grab the man's cell phone as the alleged Trump fan yells that Lopez wants to fight him.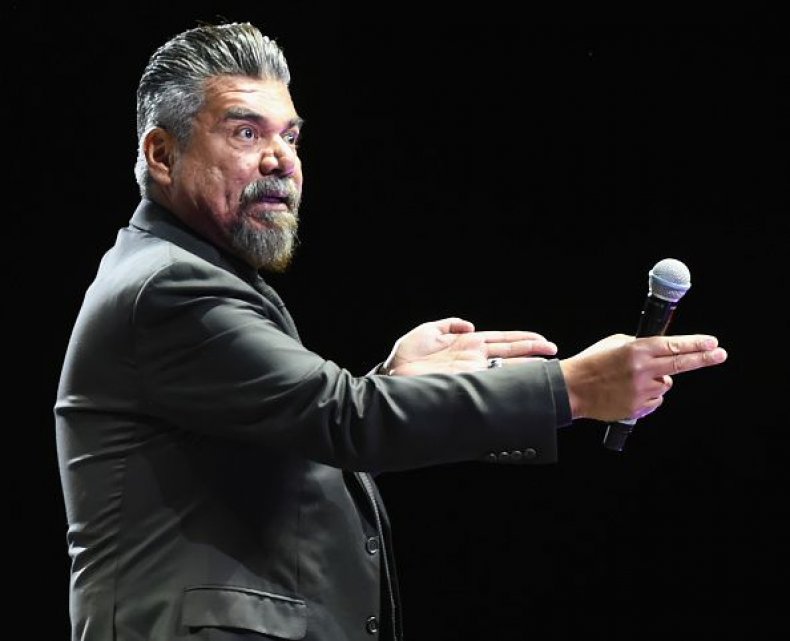 "He's a badass! Look at him! He wants to fight me!" the unknown man can be heard saying.
Lopez can be heard saying something unintelligible during the scuffle. He then grabs the man's neck while the man can be heard shouting "George wants to fight me!" before the video ends. A person close to Lopez told TMZ the man had been taunting the comedian the whole night, making pro-Trump comments, and shouting "MAGA!" in the restaurant.
This is not the first time the comedian has shown disdain for Trump or his supporters. In July, Lopez pretended to urinate on Trump's star on the Hollywood Walk of Fame. A video of the 57-year-old comedian captured by TMZ showed Lopez taking out a small bottle and dumping water onto Trump's star as if he were using the bathroom. Once the bottle was empty, Lopez walked away while witnesses cheered.
Despite receiving a warm reception over his jokes about Trump, the comedian's jokes about the president have not always been widely received as funny. While Lopez was performing at a benefit gala in Denver, Colorado, in 2017 to honor the Barbara Davis Center for Diabetes, Lopez was asked to stop making jokes about Trump. He was booed off stage by donors at the event when he continued, People reported.
Lopez is not the only comedian to crack on Trump or the administration. In March, comedian Michelle Wolf was slammed for her comments she made about Trump and members of the administration during the White House Correspondents Dinner. Wolf's jokes about White House Press Secretary Sarah Huckabee Sanders during the dinner outraged many conservatives, including Trump. He wrote about the disgust over Wolf's jokes on Twitter following the reception.
"The White House Correspondents' Dinner was a failure last year, but this year was an embarrassment to everyone associated with it. The filthy "comedian" totally bombed (couldn't even deliver her lines-much like the Seth Meyers weak performance). Put Dinner to rest, or start over!" Trump previously tweeted.
George Lopez Grabs Reported Donald Trump Supporter's Neck at Hooters in New Mexico | Culture