George Orwell Quotes: Famous Sayings on Author's 115th Birthday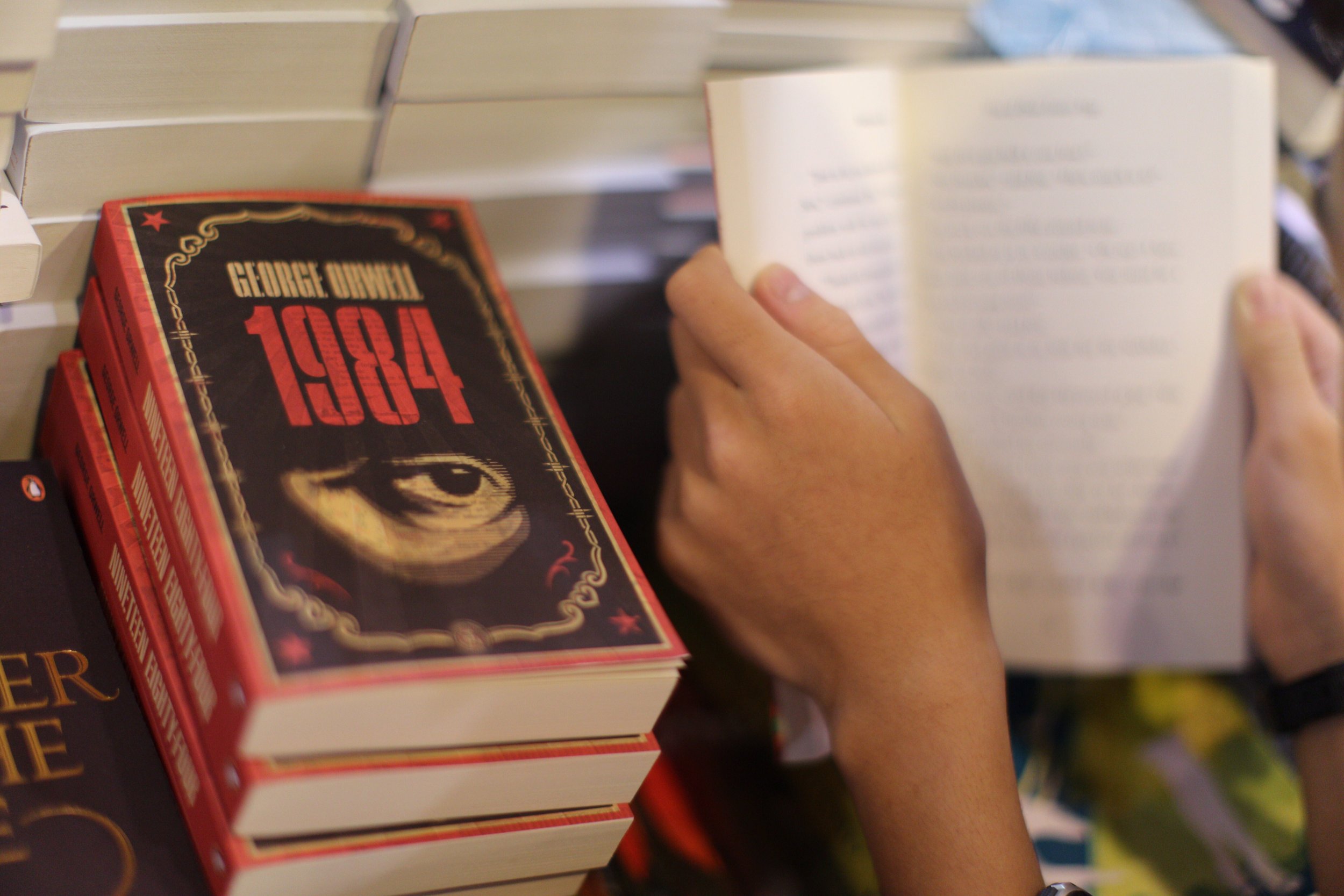 Monday marks what would have been the 115th birthday of novelist, essayist and critic Eric Arthur Blair, known by his pen name George Orwell. Few people know that his real name wasn't Orwell, which he chose for the river in Suffolk County, England.
Orwell was born in India, where his father, a minor British civil servant, was stationed. His mother, who was half French, brought him and his older sister to England when Orwell was about a year old, while his father stayed in India. He and his siblings rarely saw their father and the two were not close. Orwell was awarded a scholarship to Eton, where Brave New World author Aldous Huxley was one of his schoolmasters.
Orwell's first book, Down and Out in Paris and London, published in 1933, was based on some of his own experiences living in both cities. His first novel, Burmese Days, was published a year later, in 1934, when he was in his early 30s.
He continued to write until his death from tuberculosis in 1950, at the age of 46. His last novel, 1984, was published the year before he died. Orwell was known for his highly political writing style, addressing some of the most important movements of his time in his work.
Orwell was also a journalist and worked for the BBC before he became an editor at the Tribune newspaper. Animal Farm, an anti-Soviet satire published in 1945, was the first of his books to make him money.
George Orwell Quotes:
"You are free to be a drunkard, an idler, a coward, a backbiter, a fornicator; but you are not free to think for yourself," he wrote in Burmese Days.
"Reality exists in the human mind, and nowhere else," he wrote in 1984.
"To see what is in front of one's nose needs a constant struggle," he wrote in an essay published in 1946.
"Perhaps one did not want to be loved so much as to be understood," he wrote in 1984.
"The further a society drifts from truth the more it will hate those who speak it," he wrote on truth.
"The end was contained in the beginning," he wrote in 1984.
And finally, here's a quote that has been attributed to Orwell (and circulated widely) but is a mischaracterization of something Orwell wrote about Rudyard Kipling:
"A people that elect corrupt politicians, imposters, thieves and traitors are not victims, but accomplices."​
Correction, 2/26/21; 4:40 pm: The quote about "accomplices" was inaccurately attributed to Orwell; that has now been clarified.