George Osborne: Theresa May Must Opt for a 'Soft' Brexit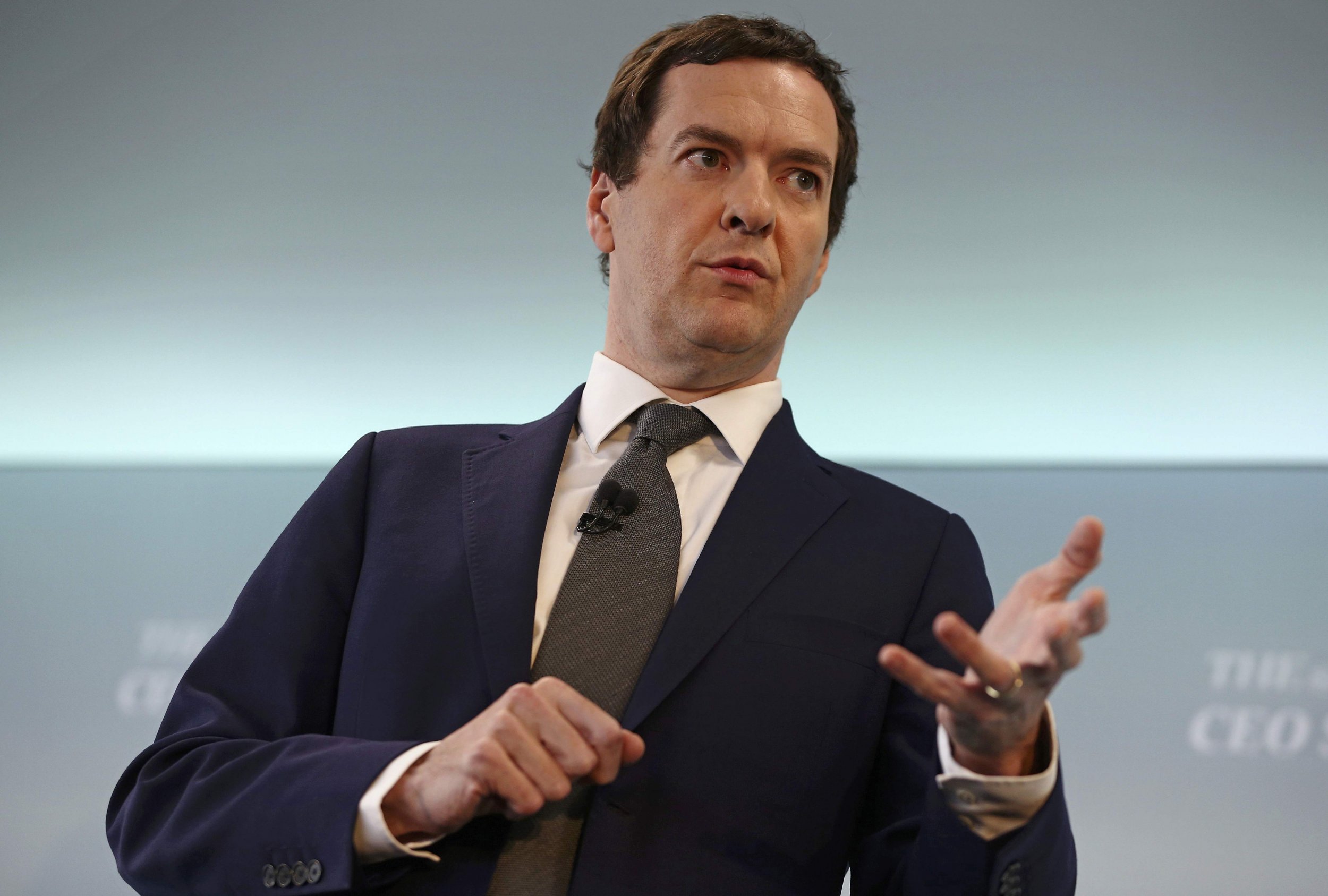 Britain's former Chancellor George Osborne has urged Theresa May's government to pursue the closest possible relationship it can with Europe after Brexit.
Many senior figures in Osborne and May's Conservative party have urged the prime minister to push for a "hard brexit;" a swift departure with little or no bespoke deal with the EU.
But in a speech in Chicago on Thursday, Osborne said: "Brexit won a majority. Hard Brexit did not." Likewise, he said, "This was not a popular mandate for less free trade or for a more closed economy."
"For me, the guiding principle should be this: we should aim for the closest possible economic and security relationship with our European partners while no longer being formal members of the EU," he added.
Osborne believes that developing Britain's economic and political relationships with the U.S. and far eastern economies like China is necessary but, he said in his speech, "these are complements to our relationships with our European allies, not substitutes."
"Britain cannot choose the continent we exist in. We are—and have always been—a European power," Osborne stated.
He disclosed he agreed with May, who sacked him from her cabinet when she took over from Osborne's ally David Cameron, that Britain should not trigger the "article 50" EU exit mechanism until next year.
But, Osborne said, far from the early 2017 date for the start of negotiations floated by senior Conservatives like Boris Johnson, he predicted the process would not begin in earnest until late 2017, after the French and German elections.
"My experience of six years of European negotiations is that nothing serious happens until the French and, especially, the German governments take a view," Osborne said.
Osborne has pledged to remain in parliament on the backbenches, unlike Cameron, who has resigned as an MP this month.
The former Chancellor plans to campaign for liberal, center-ground policies. In his Chicago speech he repeated his assertion, first aired in a Today program interview in September, that "the mainstream majority in our country do not want to be governed from the extremes."