Watch George Osborne Make Awkward Conservation With Children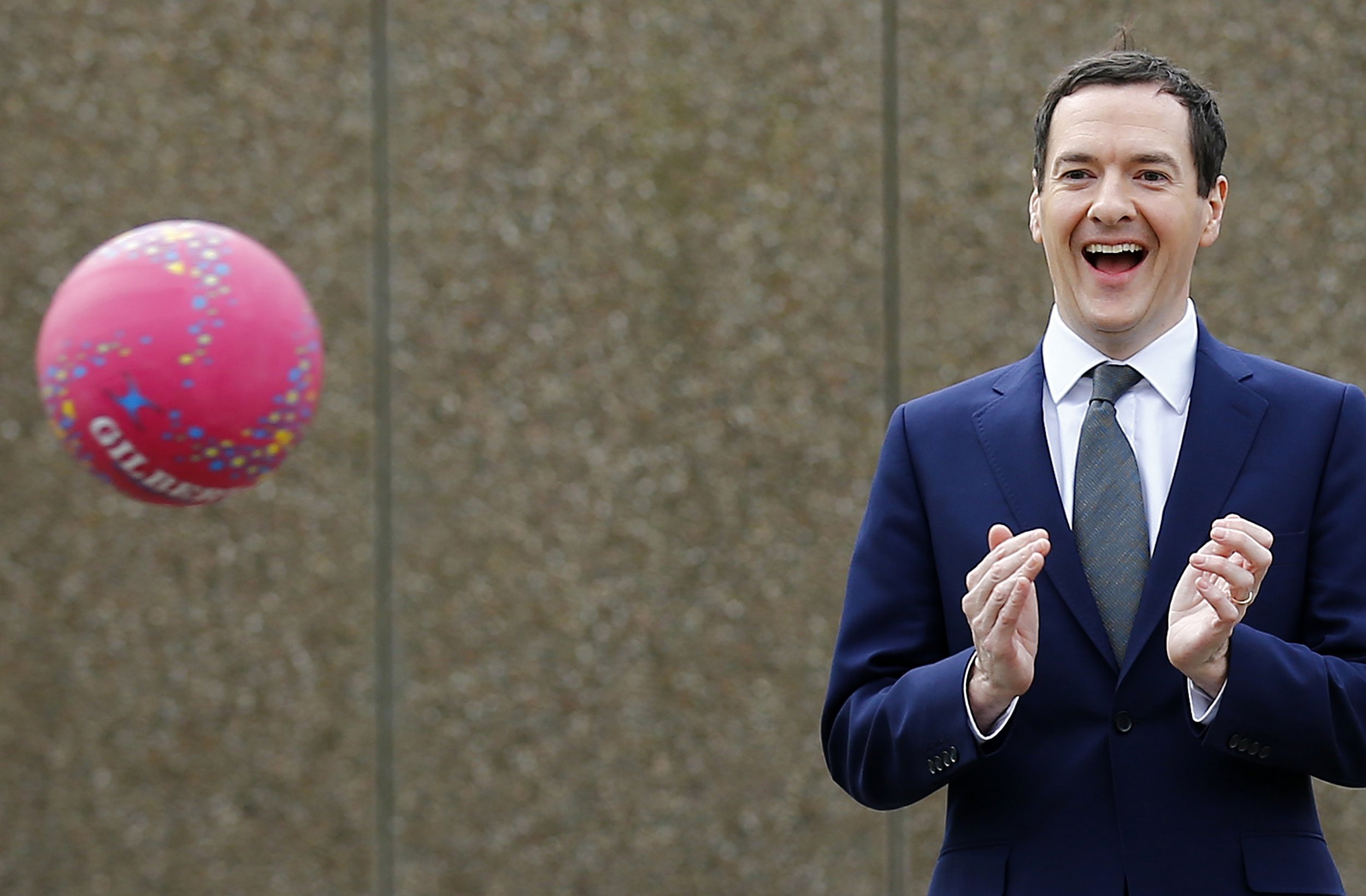 Britain's Chancellor George Osborne is facing widespread criticism over his budget, unveiled Wednesday, from across the political spectrum.
There's plenty of serious issues to point to, from his admission that he would miss a key target on reducing government debt, to the fact that the Institute for Fiscal Studies (IFS) said that 370,000 disabled people would lose an average of £3,500 a year after benefits cuts —a complaint picked up by rebels in Osborne's own party and the opposition.
But there's also the very pressing issue that the Chancellor appeared unable to conduct himself in anything approaching a normal fashion during a very awkward visit to a school on Thursday. The video of the event, from Channel 5 news, features Osborne being out-foxed by a child during a netball passing session, before asking another whether they "do the football."
You can watch it below: