George Osborne Says He Won't Stay Quiet on Conservative Backbenches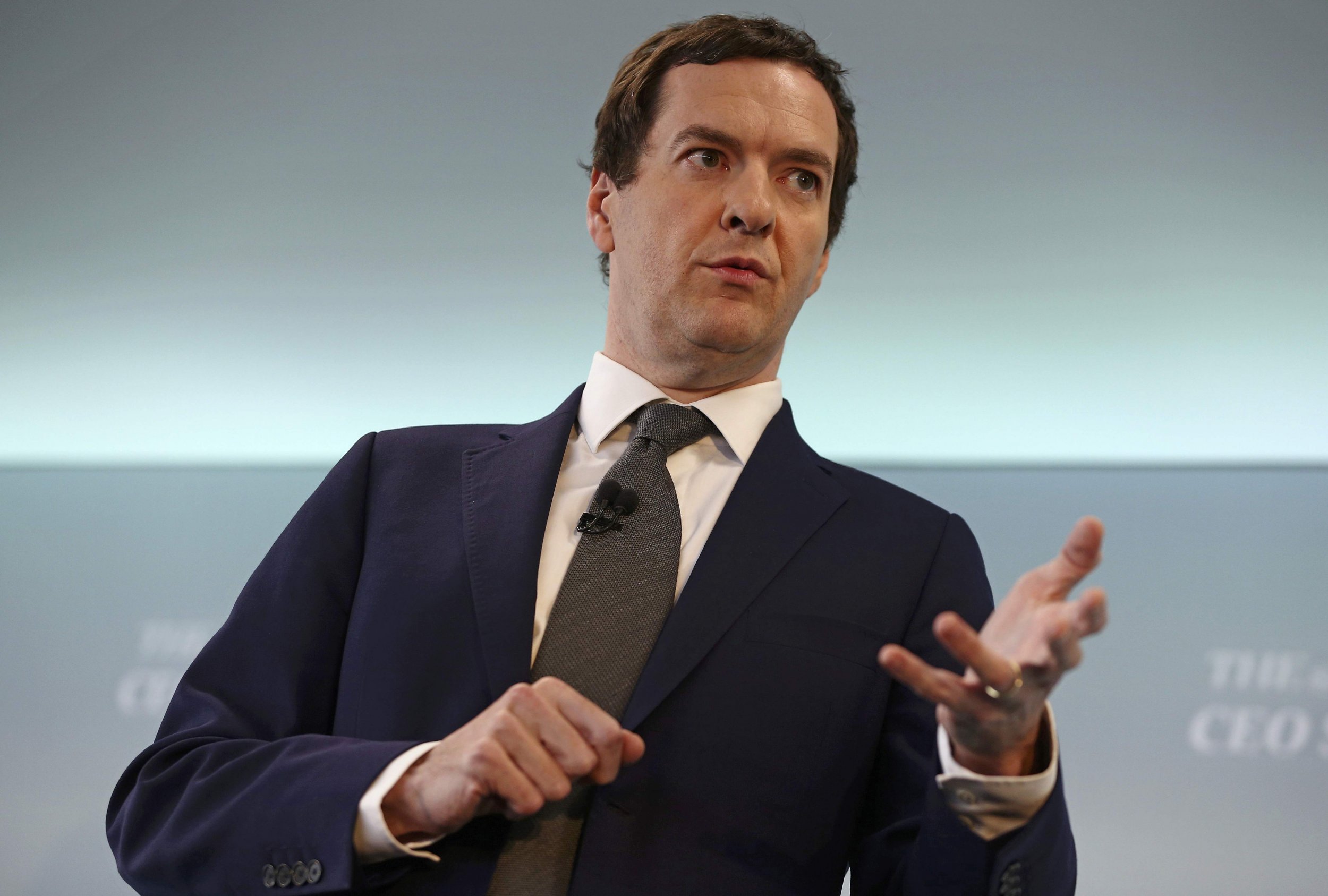 Britain's former Chancellor George Osborne has said he won't stay quiet on the backbenches as he takes on a new role lobbying for one of his administration's pet projects.
Speaking to BBC Radio 4's Today programme on Friday about the launch of a think tank supporting the "northern powerhouse" devolution initiative that Osborne is to chair, the top Conservative said: "I don't want to write my memoirs because I don't know how the story ends."
Osborne was fired from the government after new Prime Minister Theresa May took over from his close ally David Cameron this summer.
He said he would "push and fight for" policies he supported despite having lost his place in the government. This would "not necessarily" make him a distraction, he said, but he added: "I will be championing the things that I've always cared about, which is: where is the voice for the liberal mainstream of this country who do not want to be governed from the extremes?"
Osborne's new organization, The Northern Powerhouse Partnership, will bring together business and civic leaders from the north of England to fight for the aim of continued devolution of powers to, and investment in, major northern cities.
The aim was at the center of Osborne's time running the U.K.'s Treasury, but he admitted there had been "a bit of a wobble" when May took over, where it was doubtful whether she would continue pushing it.
Osborne remains convinced of the case that the north of England presents a "particular opportunity" because of the presence of several major cities close to each other.
He gave a lukewarm endorsement of May's premiership, stressing that he had voted for her to lead his party, but saying only that she had been "the best person for the job of the candidates who put themselves forward."
He said that May was entitled to set the tone of her administration, but declined to fully endorse her focus on reforming the education system by rolling out more grammar schools, saying that in a grammar school system "80 percent of the discussion is about where 20 percent of the children go."
"I think the focus of education reform should continue to be improving the education that the vast majority of children get," he said. But, he said, education secretary Justine Greening and May were also focused on improving education in other ways than through grammars.