Former Finance Minister George Osborne will Stand Down As MP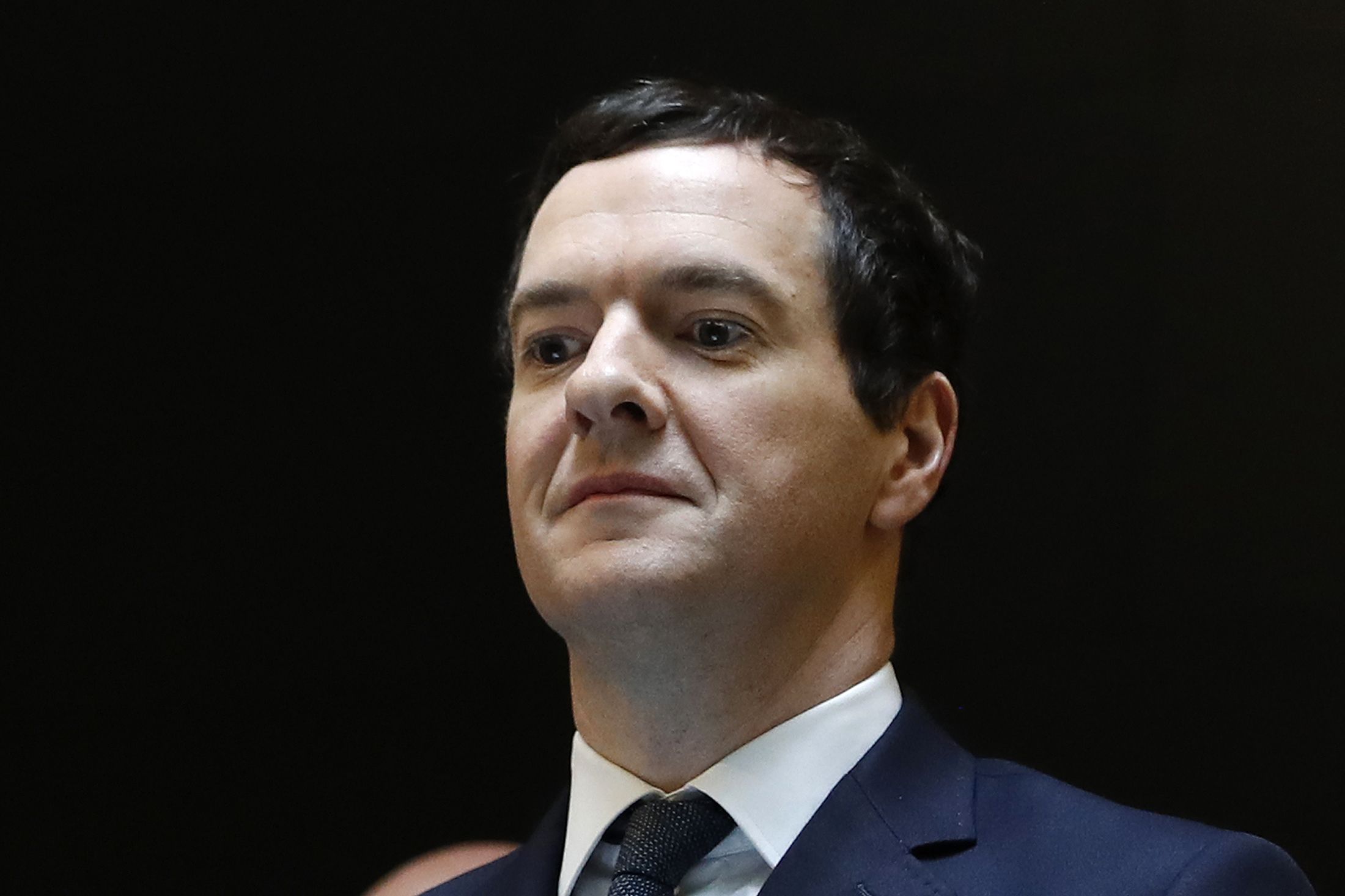 Britain's former finance minister George Osborne will not stand for re-election in the snap poll Prime Minister Theresa May called on Tuesday, leaving political parties to battle over the northern seat of Tatton that Osborne has represented since 2001.
In a letter to his constituents reported in the Evening Standard newspaper of which he was recently made editor, Osborne said on Wednesday he would not contest the seat.
"I am stepping down from the House of Commons—for now," he wrote, "but I will remain active in the debate about our country's future and on the issues I care about."
"I will go on fighting for that Britain I love from the editor's chair of a great newspaper. It's still too early to be writing my memoirs," he continued.
Osborne formed one half of a tight political partnership with former Prime Minister David Cameron for 11 years, first in opposition, and then from 2010 in government.
He was the chief architect of the austerity economics that defined the government's response to the recession, and during his tenure the British economy returned to growth and high levels of employment.
But the ramifications of cuts he instituted to public services are still felt; the government was recently forced to inject new cash into a floundering prison system. Police, teachers and doctors warn their budgets are stretched beyond breaking point.
A pro-Europe politician, Osborne always warned Cameron against calling for the referendum on whether the UK should stay in the European Union, a vote that ultimately proved his undoing; the former premier resigned in 2016 after the 'Leave' camp narrowly beat out those seeking to 'Remain.'
Sacked by May when she took over in August 2016, Osborne has since stirred controversy for taking on a series of jobs outside parliament, most recently the editorship of the London-focused Standard.
The opposition Labour Party had said he could not remain an MP and edit a newspaper: Shadow Culture, Media and Sport Secretary Tom Watson said at the time that "the long hours and early starts that editing a paper like the Evening Standard requires are incompatible with the demands placed on MPs."
Since leaving government, Osborne has said he wants to be a voice for "the liberal mainstream majority," championing the benefits of immigration and cautioning against government intervention in the free market, both issues on which he clashes with May.
He may be leaving parliament, but it is likely his career as a critic of the prime minister is only just beginning.