Who is George P. Bush? Late President's Grandson Delivers Tribute at Texas Funeral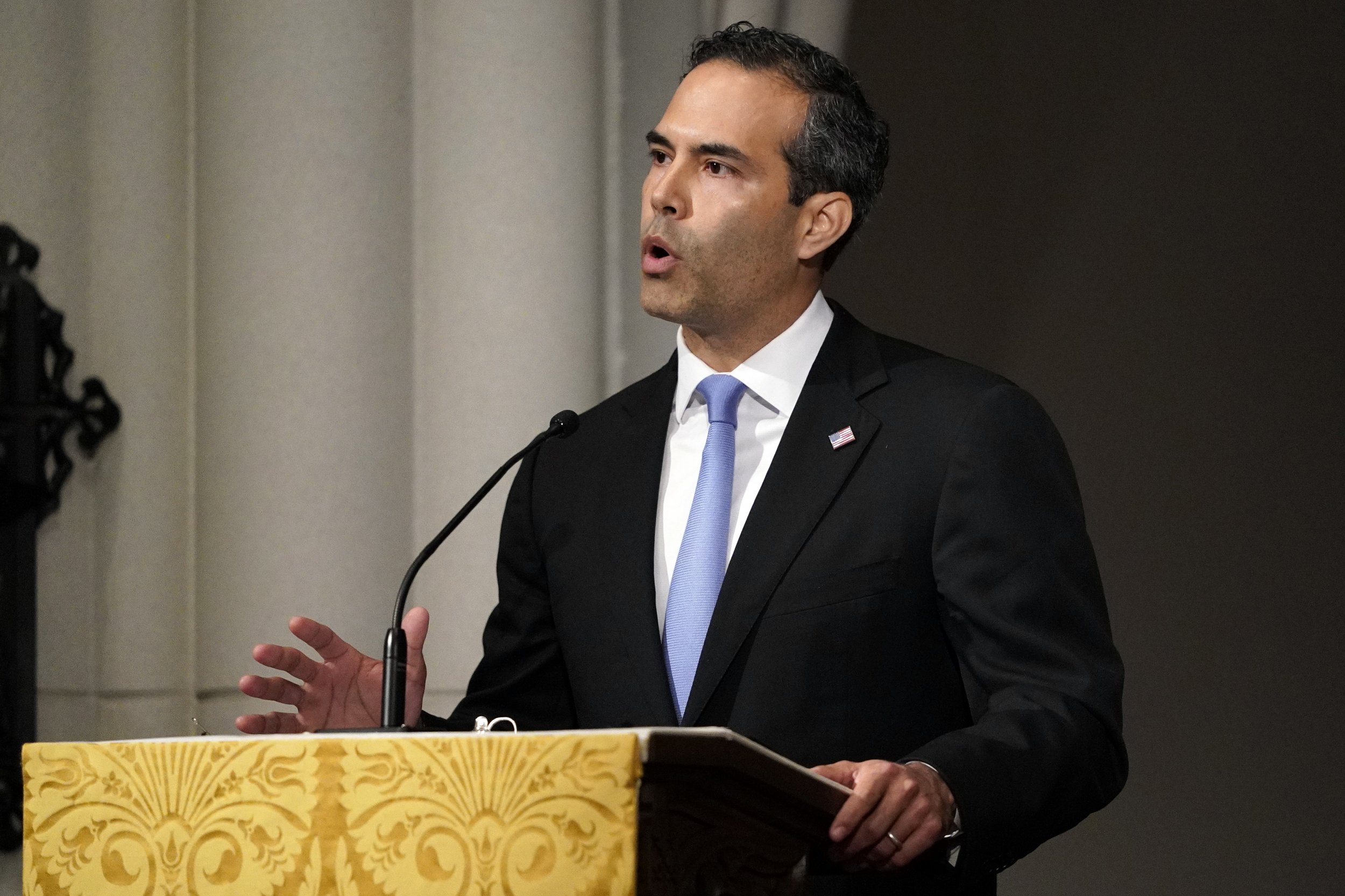 Days of mourning, processions and services for the passing of President George H. W. Bush culminated in a service at St. Martin's Episcopal Church in Houston.
The family and friends of the late president were in attendance Thursday morning to mourn. Wednesday dignitaries, living presidents and more gathered at the Washington National Cathedral in Washington, D.C. before the president's body was transported to Texas.
Thursday morning eulogies were given by those close to Bush senior, including one from former Secretary of State James Baker, and the president's grandson, George P. Bush.
George P. Bush is the son of Jeb (John Ellis Bush) and Columba Bush, Jeb being the former presidential candidate and second oldest child of the late George H. W. Bush. George P. is a politician who was elected Texas Land Commissioner in 2014 and won the title again in November 2018. The 42-year-old also taught public school and served as an officer in the United States Naval Reserve.
Thursday he spoke at his grandfather's funeral and read a tribute about his grandfather that was published by the Corpus Cristi Caller-Times ahead of the services. In the tribute, the young Bush remember his grandfather for his service, his dedication to God and his family, and spoke about personal memories he had with his grandfather over the years.
"The man I simply called 'Gampy' was known to the world as George Herbert Walker Bush. And he was the most gracious, most decent, and most humble man I will ever know. In fact, he would tell you how blessed he was and how thankful he was for each blessing," read his tribute to his grandfather.
​