George Papadopoulos Goes on Trump-Like Twitter Tirade Night Before He Gets Sent to Prison
Former Donald Trump campaign adviser George Papadopoulos is set to serve two weeks in prison after pleading guilty to misleading federal investigators about his meetings with a Russian contact. However, he has no designs on going quietly, with the former aide launching into a Twitter tirade on Tuesday.
A Twitter account appearing to belong to Papadopoulos unleashed a stream of tweets attacking former Australian Foreign Minister Alexander Downer and accusing him of being part of an intelligence conspiracy to discredit Trump.
In the tweets, Papadopoulos appeared to suggest that Downer may have been working with an "organization or entity" connected with former MI6 spy Christopher Steele, who authored the explosive dossier that helped launch special counsel Robert Mueller's inquiry into Russian meddling in the 2016 election.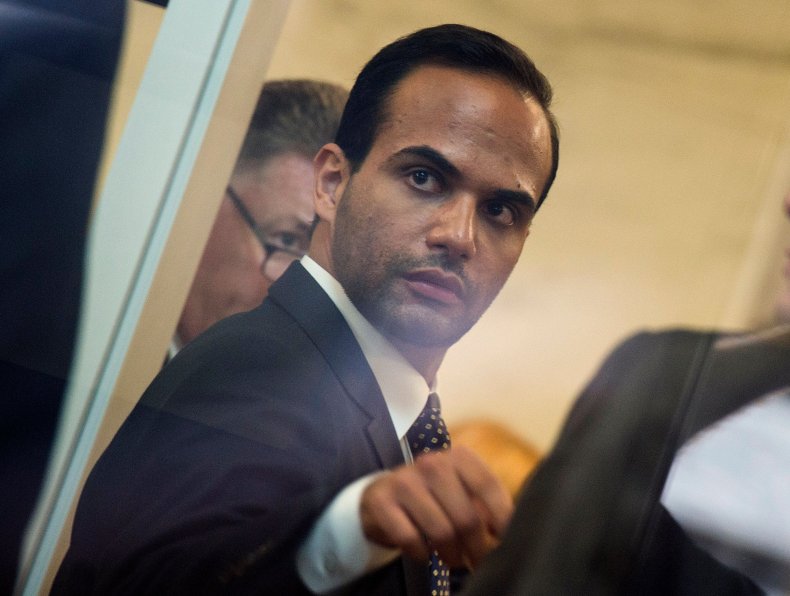 Papadopoulos, now 31, had met Downer, who was serving as Australian High Commissioner to the United Kingdom at the time, in a wine bar in West London in May 2016, according to The Financial Times.
During the meeting, he allegedly told Downer that Russians "had dirt" on then-presidential candidate Hillary Clinton.
While it is unclear how the meeting initially came about, Papadopoulos appeared to suggest that Downer had been "sent" to meet him.
"The notion that Downer randomly reached out to me just to have a gin and tonic is laughable," Papadopoulos tweeted.
"Some organization or entity sent him to meet me," he said. "For the sake of our republic and the integrity of this investigation, I think it's time Downer is as exposed as Christopher Steele."
Papadopoulos also warned that "It would be a very very big problem if British intelligence was weaponized against an American citizen."
The former campaign adviser's comments were shot down by Downer, who told The Sydney Morning Herald he would "leave others to make judgments about the veracity of those tweets."
Papadopoulos is considered a key witness in the Mueller investigation.
He was arrested last year and pleaded guilty to lying to FBI investigators about his interactions with an overseas professor who had allegedly claimed to have "dirt" on Clinton and who the former adviser knew had "substantial connections" to Russian government officials.
That professor, Joseph Mifsud, a former teaching fellow at Stirling University, has since been reported to be missing, with many fearing he may be living under a new identity or could even be dead.
In addition to his two-week prison sentence for lying to the FBI over his interactions with the professor, Papadopoulos has also been ordered to pay a $9,500 fine.