Meet the Other George Papadopoulos, Who Has Nothing To Do with Trump or Russia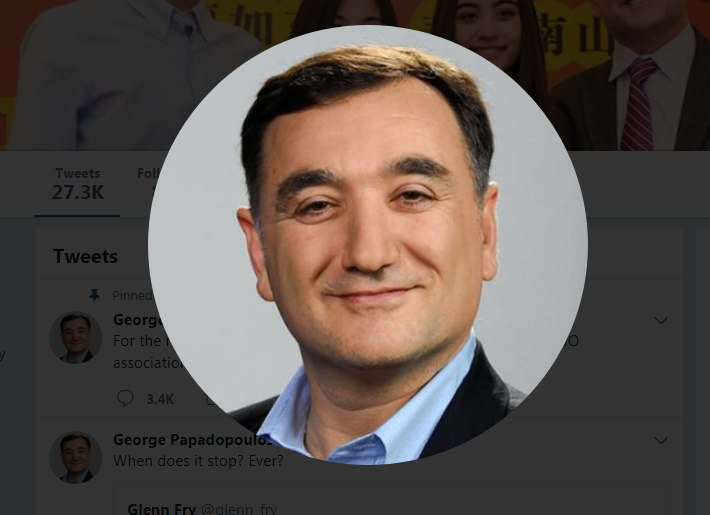 George Papadopoulos, a young foreign policy adviser who worked on Donald Trump's campaign in 2016 and who is the first person to have pleaded guilty in Special Counsel Robert Mueller's probe, had a strange Monday.
So did the other George Papadopoulos, a middle-aged financial planner whose only crime is sharing a name with the accused ex-Trump staffer.
Papadopoulos, who regularly shares insight on finances and wealth planning from his verified Twitter account (@feeonlyplanner), was bombarded with notifications and emails as soon as the news broke. He tweeted out an agitated clarification—"For the nth time, I am NOT Trump's foreign policy adviser! I have NO association with the Trump camp! NONE!"—but that only brought him more attention from Twitter users, many of whom were amused by his plight. (At this writing, the tweet has been "liked" more than 25,000 times.)
Related: Sharing a name with Bernie Sanders but voting for Trump
Reached by email, Papadopoulos, who is based in Michigan, said that he is currently visiting his elderly mother in Greece and has been overwhelmed by the sudden flood of attention and phone notifications. He is in a small Greek city with spotty WiFi, which makes it especially disorienting.
"There has been a deluge of media request, tweets, emails and messages," Papadopoulos wrote to Newsweek. "My social media notifications are off the scales. No way to keep up with all of them. I have gained more than 2,000 Twitter followers, and I hope they stick around. I cannot control things like this so I am trying to make the best of it and have some fun along the way with it."
"Fun" is not the adjective one typically associates with Mueller's investigation, which resulted in charges for former campaign manager Paul Manafort and his business associate Richard Gates this week. But unlike his more famous name doppelganger, Papadopoulos is not facing a jail sentence and is free to use the attention to his benefit.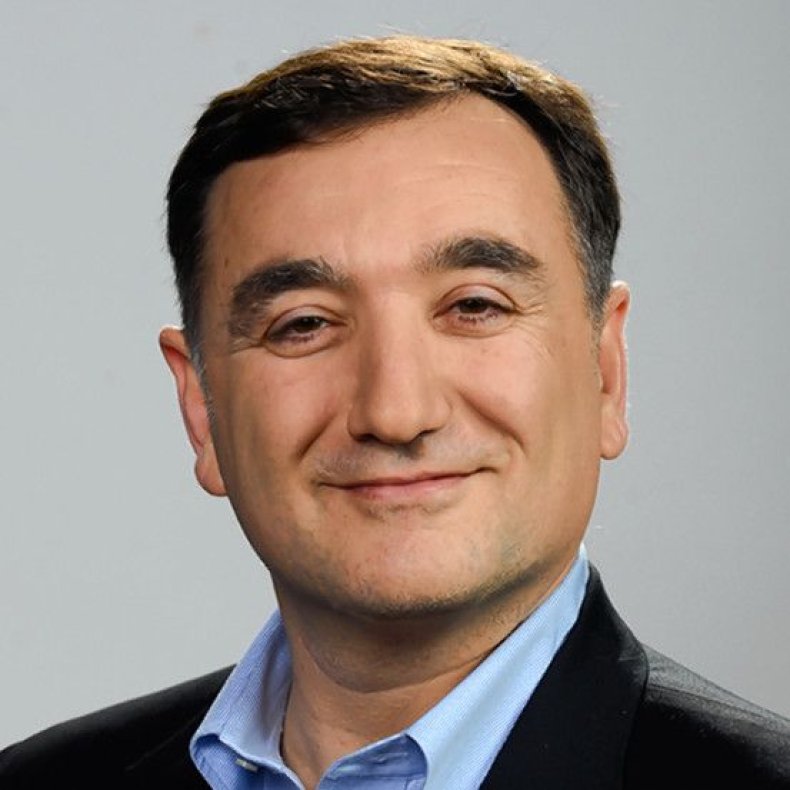 Perhaps, for instance, it will be good for his wealth management and financial consultation business. But Papadopoulos would rather not be associated with Trump's alleged corruption at all.
"I would have gladly skipped the craziness today for yet another mundane Monday," he wrote. "I do not want to see my name associated with indictments and crimes, ever! I do not like it when someone Googles me [and] they see the ugly stuff because I have absolutely nothing to do with it... Many more people than I ever imagined realized today that there is a good guy named George Papadopoulos."
Adding a pop culture element to the confusion, there is also a fictional character named George Papadopolis (different spelling): namely, the father from the 1980s sitcom Webster.
Papadopoulos—the real one—said that he has family affairs to attend to in Greece, and despite all this craziness, "[my] mother is priority number one."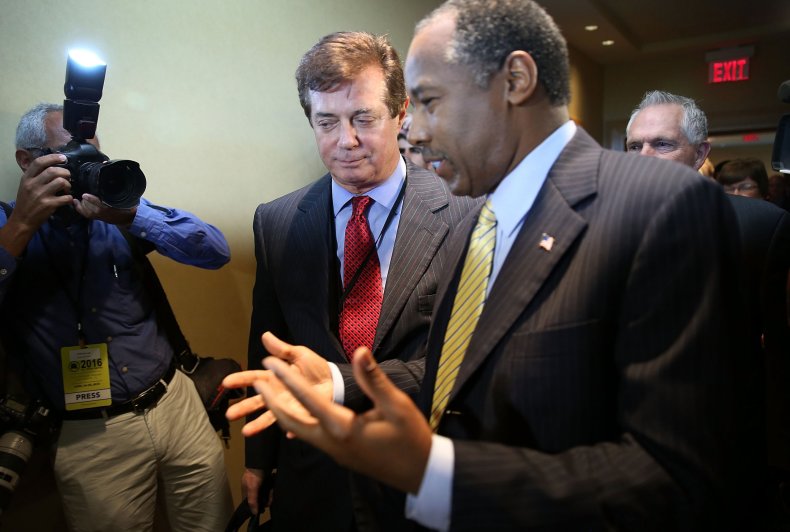 Does he think the Trump campaign is guilty of colluding with Russia?
"I think the dysfunction in the foreign policy of the Trump administration is off the scales," Papadopoulos responded. "At first, I thought that all this Russia collusion stuff was way too politically motivated. It probably still is. But I trust Mueller, so here we are. Let the process continue and get to the bottom of it."
In the meantime, Papadopoulos could probably use a drink: When one journalist tweeted "Someone buy this guy a beer today," he heartily responded: "I agree!"