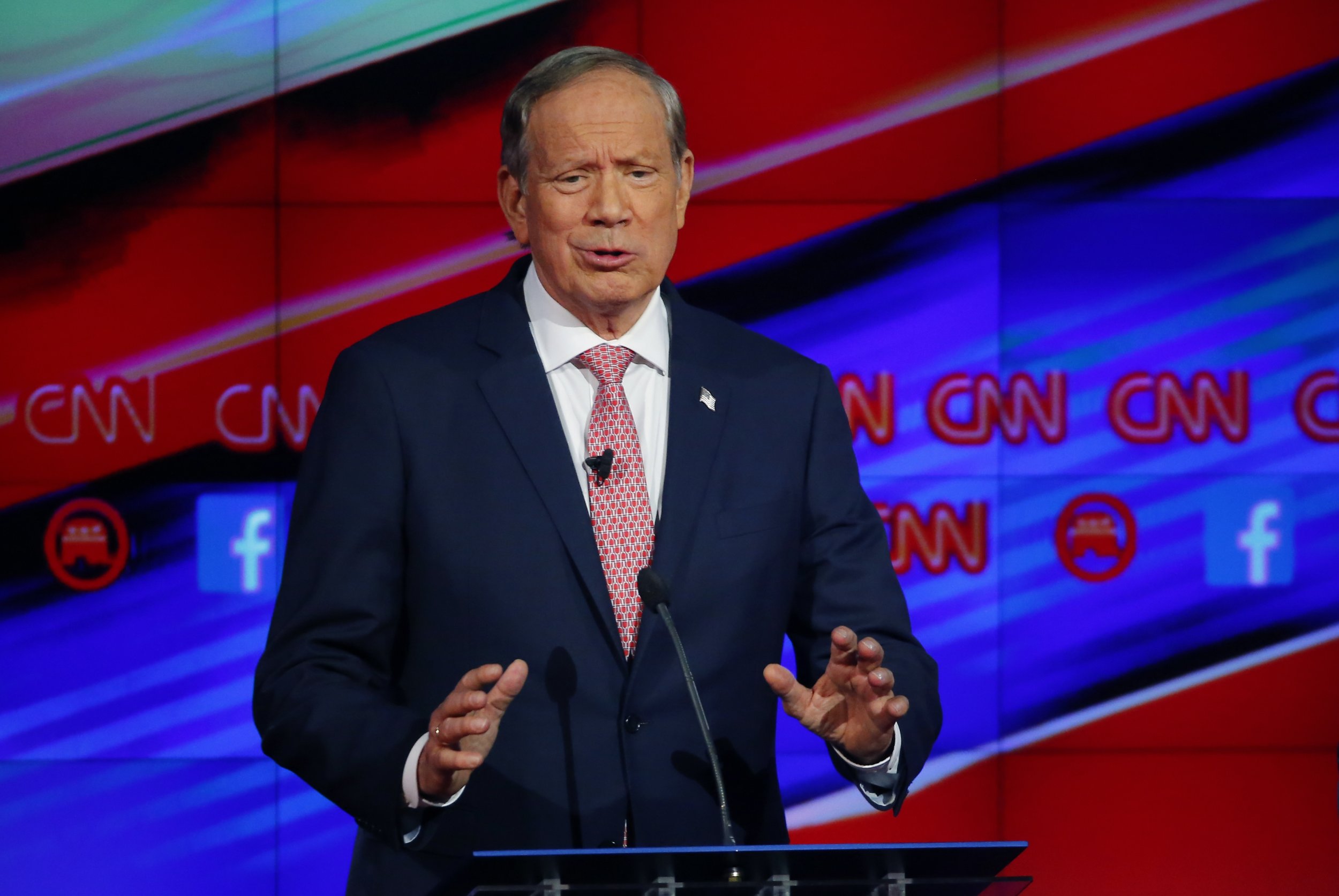 George Pataki dropped out of the 2016 presidential race, leaving twelve Republican candidates vying for the nomination.
Pataki, the former governor of New York, began calling supporters in New Hampshire on Tuesday afternoon to tell them the news, James Pindell of the Boston Globe reported. NBC News later reported a member of Pataki's steering committee was told the news earlier today.
A born and raised New Yorker, Pataki attended Yale University and practiced law after graduating from Columbia Law School. In addition to serving as governor, Pataki was a mayor, assemblyman, and state senator.
According to a Real Clear Politics poll, Pataki is at 0 percent. A YouGov poll placed him at 1 percent.
Jeb Bush, Ben Carson, Chris Christie, Ted Cruz, Carly Fiorina, Jim Gilmore, Mike Huckabee, John Kasich, Rand Paul, Marco Rubio, Rick Santorum and Donald Trump remain in the GOP race. Lindsey Graham, Bobby Jindal, Rick Perry and Scott Walker dropped out earlier this year.
Coincidentally, four of the five candidates to drop out of the Republican race have been governors.