Grandson of WW2 Hero George Patton 'Never Voted for a Democrat'—Until Now
The grandson of the World War II legend Gen. George S. Patton has said he will vote for a Democrat for the first time ever by giving his endorsement to South Carolina representative Joe Cunningham.
A campaign video features George Patton "Pat" Waters, praising Cunningham's support for veterans, which will give a boost to his bid to retain the 1st congressional district, where he faces a tough challenge from South Carolina State Representative Nancy Mace, according to the The Post and Courier.
In the 30-second video, Waters who was himself a Navy veteran who served during the Vietnam War, brandishes a pair of boots that belonged to his illustrious grandfather who commanded the U.S. Seventh Army in World War II, and the U.S. Third Army in France and Germany after the Allied invasion of Normandy.
"These are the boots of an American hero—Gen. George S. Patton, my grandfather," Waters says.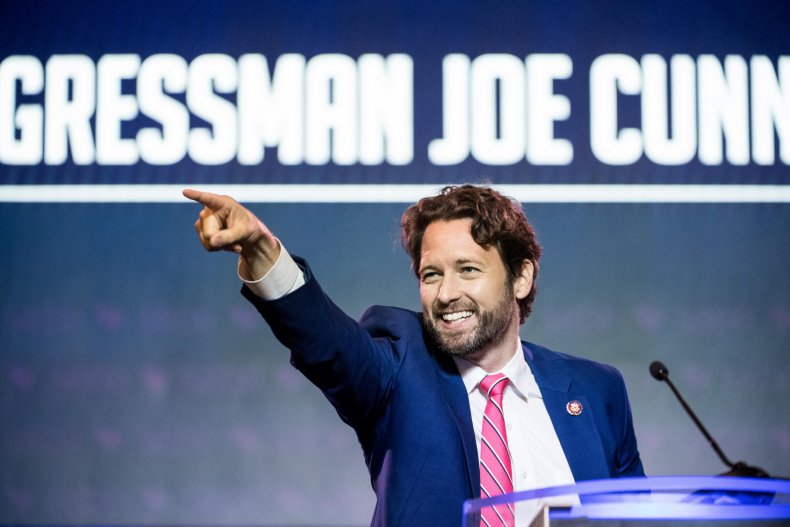 "He said moral courage was the most valuable trait. Well, Joe Cunningham has lots of it," Waters said.
"Joe got help for Vietnam vets exposed to Agent Orange, made sure our Coast Guard got paid during the shutdown and worked to pass a bill so our vets didn't have to travel so far for care.
"I'm a Republican. I've never voted for a Democrat in my life, but I voted for Joe and I'll do it again," he added.
Patton made no mention of President Donald Trump in the video but in 2016, he backed Marco Rubio in the GOP primaries and criticized the then Republican contender who had invoked the legend of his grandfather as an example of military strength.
"Donald Trump says we need to 'bring back Patton,' but I can say with certainty: Mr. Trump, you are no Patton," Patton said in a statement, Politico reported.
The endorsement from such a prominent military name is likely to boost Cunningham's chances in an area where several military installations and a large veteran population are located.
Mace did not react to the endorsement when played a clip of the ad on Fox News but did emphasize her military ties to the district.
"I love our military. My father is a retired Army general. He served 28 years in the U.S. Army, and I'm a graduate of The Citadel and I have many members of my family who are active duty military or are military veterans themselves," Mace said on Fox and Friends.