How Does 'Game of Thrones' End? What George R.R. Martin Said About Season 8
Ready or not, Games of Thrones will soon come to an end on HBO as its eighth and final season drops in April. George R.R. Martin, the author who gifted the world with book series that was later developed into a booming television show, is among those who have "mixed feelings" on the show's conclusion.
Game of Thrones was adapted from Martin's book series, A Song of Ice and Fire. The show first debuted on HBO in April 2011, leading to a series of nominations and accolades as it grew in popularity with critics and fans. But all good things must come to an end, even Game of Thrones—a show that tells the story of a group of families who are fighting for control over the Seven Kingdoms of Westeros.
Martin, 70, spoke about the fantasy drama's farewell season in an interview shared via Entertainment Weekly on Wednesday where he claimed to have "mixed feelings about that."
"It's been an incredible ride," Martin told Entertainment Weekly. "And almost all of it has been great. Obviously, I wished I finished these books sooner so the show hadn't gotten ahead of me. I never anticipated that."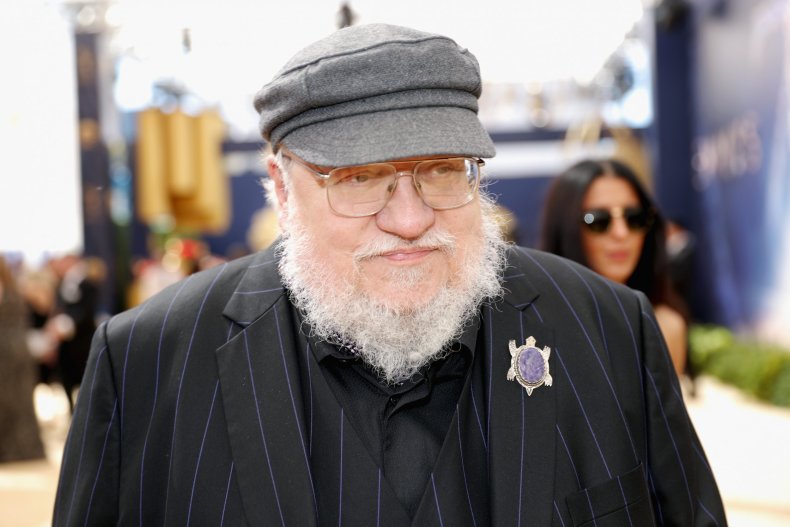 The final season of Game of Thrones will feature six episodes. Peter Dinklage, Lena Headey, Emilia Clarke, Kit Harington, Sophie Turner, Maisie Williams and Nikolaj Coster-Waldau are among those who are set to reprise their roles.
Martin isn't the first individual tied to the franchise that's addressed the show's series finale. In separate interviews, Turner and Williams both predicted fans may be dissatisfied with how it ends.
Williams, who plays Arya Stark, told Sky News in January she's not sure "anyone's going to be satisfied" by how Game of Thrones wraps. "No one wants it to end, but I'm really proud of this final season," she said. "It's going to be really weird when it's done, and every day it's a step closer to it not being a part of my life anymore."
Turner, who portrays Sansa Stark, said it was "really satisfying" as an actor to conclude the series. However, she explained to IGN in 2018 how she was uncertain about how fans would react. She said: "I think a lot of fans will be disappointed, and a lot of fans will be over the moon."
Game of Thrones Season 8 begins Sunday, April 14 on HBO.