George R.R. Martin Blog on Hold to Focus on 'Game of Thrones' and 'ASOIAF' Projects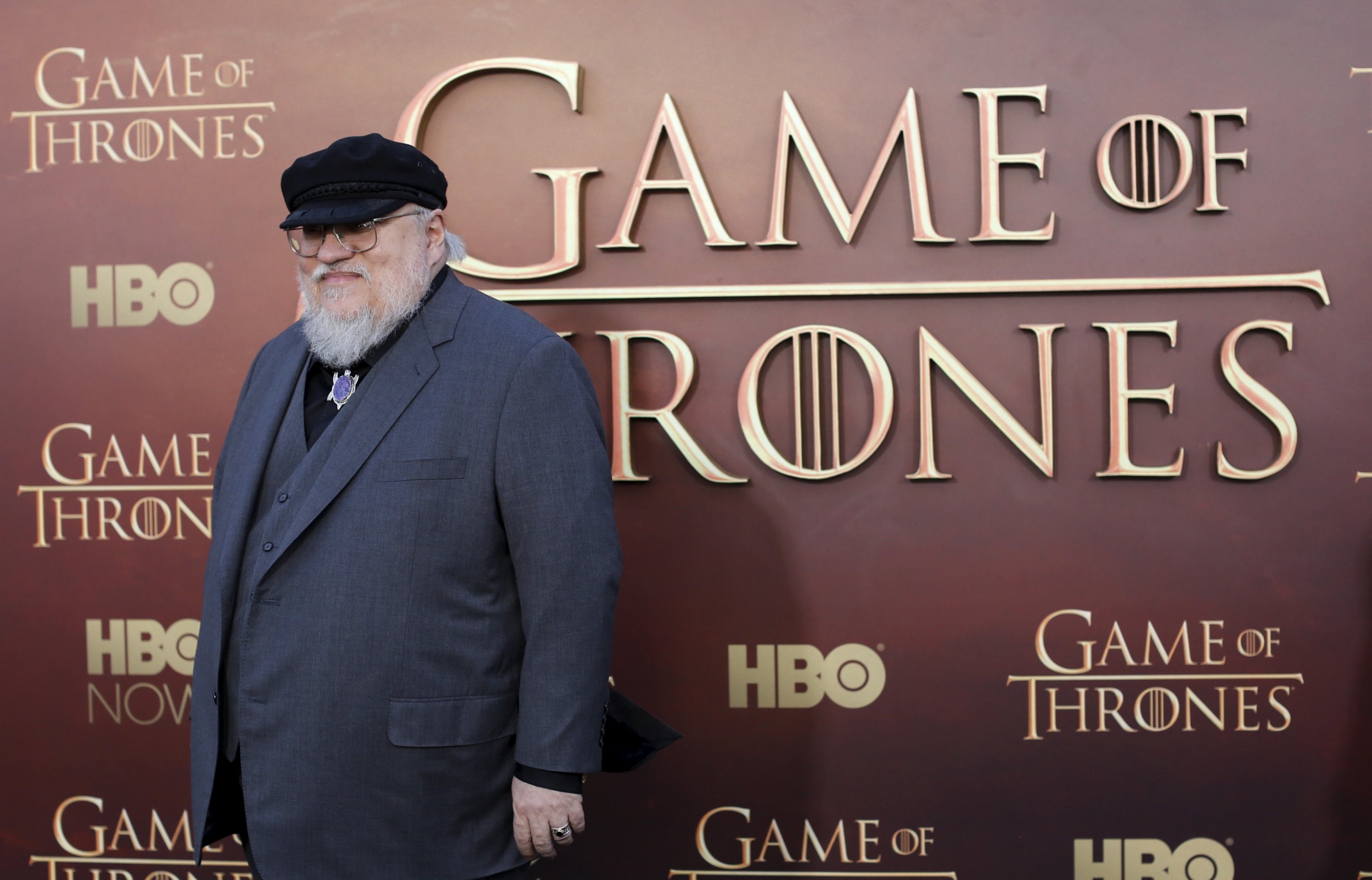 George R.R. Martin, author of the A Song of Ice and Fire series on which HBO's Game of Thrones is based, announced he'll be dialing back his online presence to focus on work. The writer currently has multiple irons in the fire, but it's tempting to read this renewed focus as a positive sign for the oft-delayed The Winds of Winter release, the sixth entry in the ASOIAF series.
"LOTS of exciting things," Martin writes on his "Not A Blog," "Maybe too many. I am buried in work, so much that it is starting to overwhelm me."
Martin described his mood as "stressed" and tagged the post "editing, television and film, writing."
Unfortunately, the expansive description of his workload and his plan to "get a few of these monkeys off my back," doesn't promise an intensive focus on The Winds of Winter so much as a full-court press on his other projects. Hope for Winds of Winter, then, depends upon whether or not his next novel is included in that set of monkeys.
Here are the projects occupying Martin's time:
Five HBO Shows (at least)
HBO wants to fill the vacuum that will be left behind when Game of Thrones wraps its final season in 2019. So far, that involves five different spin-off pitches, each headed up by a different writer. Martin is advising on all five.
Other Movies and TV Projects
Martin is in demand, so studios are looking at adapting more of his work, outside of A Song of Ice and Fire. We don't know much about Martin's other projects, but he has written about "meetings with some major film studios." Some possibilities include older novels and novellas like A Song for Lya, The Glass Flower and Portraits of His Children.
Producing Adaptations / Editing Other Work
In addition to working on five different shows based on his own work, Martin is also producing an HBO adaptation of Nnedi Okorafor's novel Who Fears Death. Martin has always been an enthusiastic promoter of fellow fantasy and sci-fi writers, which extends into his editing work on numerous short story compilations like the ongoing Wild Cards anthologies.
'Fire and Blood'
Martin has a book set in Westeros coming out before The Winds of Winter: his epic, two-volume history of the Targaryen dynasty, Fire and Blood. "The first volume should be completed soon," he wrote in February. Once jokingly referred to as The GRRMarillion, Fire and Blood reflects the obsessive amount of background and history that goes into the A Song of Ice and Fire novels. Final touches on this, his next book release, is one of the most likely focuses of Martin's buckle-down work period.
And finally, of course…
'The Winds of Winter' Release
Will Martin be wrapping up his next novel soon? Or is he cutting back on his blogging to clear his plate, in anticipation of focusing on The Winds of Winter next? Back in 2016, Martin wrote "There's a lot written. Hundreds of pages. Dozens of chapters." Barring major structural changes, it sure seems likely The Winds of Winter must be close to completion. But, as Martin himself has stated over and over, "It will be done when it's done."