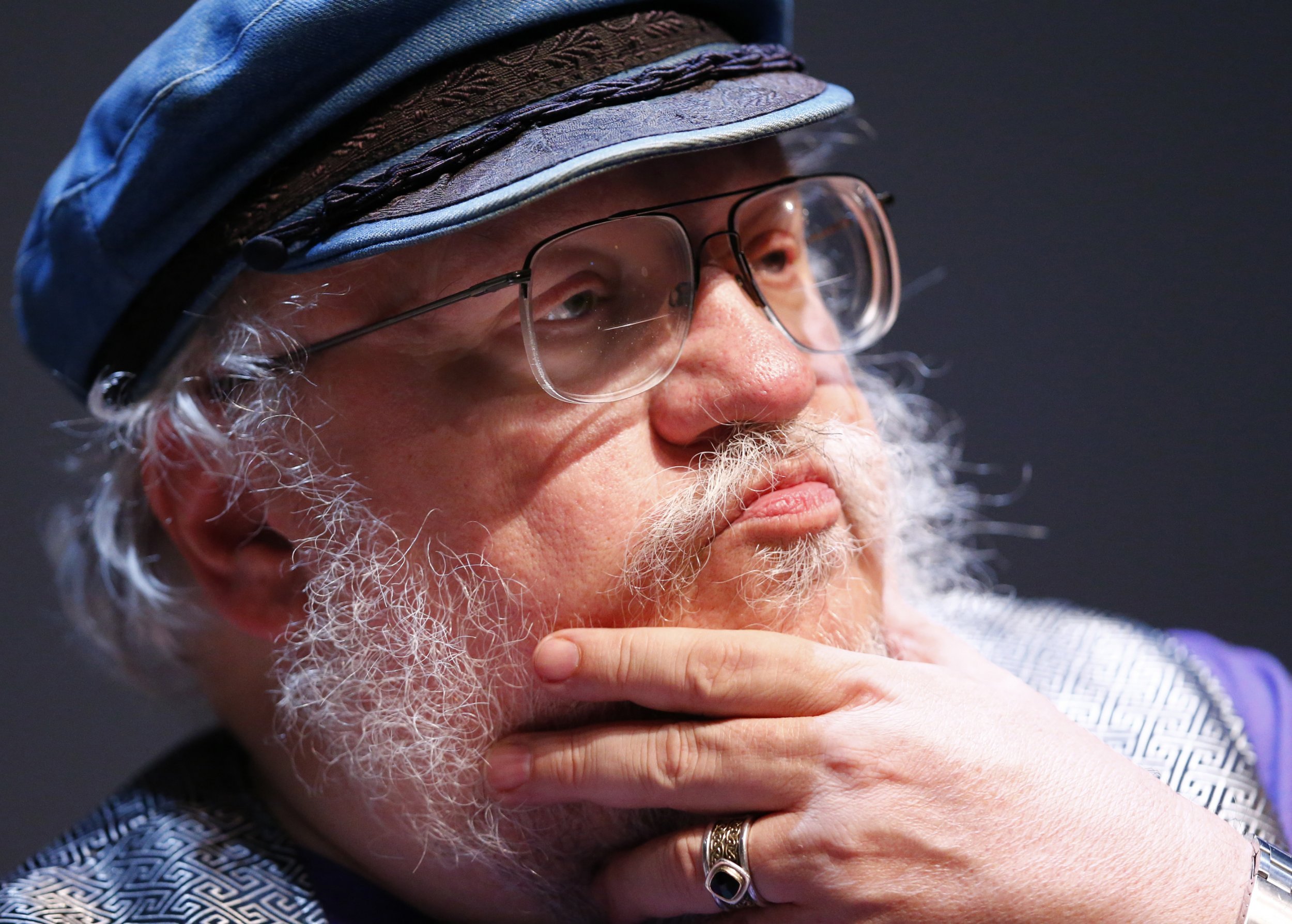 As Game of Thrones fans gear up for this summer's Season 7 premiere, George RR Martin is making moves to expand his own kingdom. The fantasy author's 1980 novella Nightflyers is being developed into a series for the SyFy network, according to The Hollywood Reporter.
Related: HBO is working on four different 'Game of Thrones' spinoffs
Unlike the land-based Game of Thrones series, Nightflyers is a more traditional science fiction story about a crew of space explorers on a mission to intercept a mysterious alien spacecraft they believe may be able to save the Earth from destruction. Taking a page from 2001: A Space Odyssey, the artificial intelligence system guiding the crew's ship turns evil, complicating the mission.
This isn't the first time the entertainment industry has taken an interest in Nightflyers. In 1987, the book was adapted into a feature film that starred the late James Avery, who would go on to play Uncle Phil in The Fresh Prince of Bel-Air. The reviews were not good. It currently has an audience score of 9% on Rotten Tomatoes and is rated 3.9 out of 10 stars on IMDb. The film grossed $1.2 million in the United States.
While Martin serves as an executive producer for Game of Thrones, he will be entirely uninvolved in the production of SyFy's take on Nightflyers, as his contract with HBO prohibits it. The producer will be Robert Jaffe, who wrote the screenplay for the 1987 film version. There's no word yet as to when exactly Martin's fans can expect to see Nightflyers on the small screen.