George R.R. Martin Says 'You Will Get the End of 'A Song of Ice and Fire''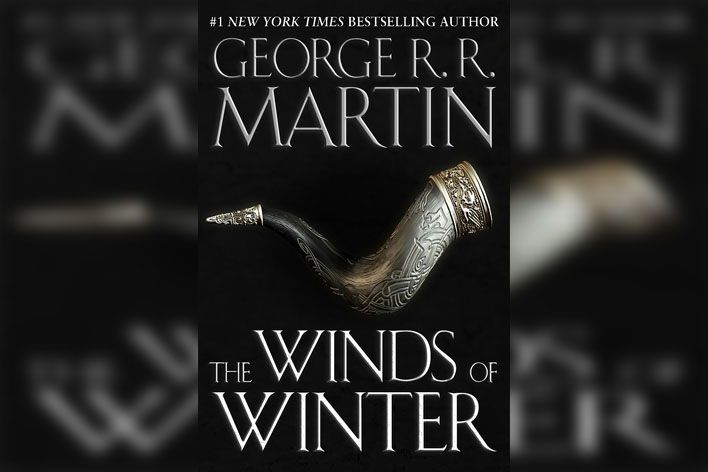 In November George R.R. Martin retreated to what the Wall Street Journal described as a "remote mountain hideaway," a "cabin he visits when he wants to hunker down to finish a book." It was the closest Martin has been to indicating the next in his A Song of Ice and Fire series, The Winds of Winter, is nearly written. In a new update—the cabin and a press blitz for his recently released history of the Targaryens, Fire & Blood, behind him—Martin signals his continued resolve. But it doesn't sound like the cabin retreat was the Winds of Winter capstone fans had hoped.
Taking a well-deserved victory lap after Fire & Blood debuted at #1 on bestseller lists in the United States, U.K. and Brazil, Martin thanked his editors, publishers, agents, translators and booksellers. But he had a special message for fans.
"Most of all, my thanks go out to my fans and readers," Martin writes. "I know you want Winds, and I am going to give it to you… but I am delighted you stayed with me for this one as well. Your patience and unflagging support means the world to me."
With Fire & Blood off his desk and out in the world, Martin described himself as more focused than ever—not just on finishing The Winds of Winter, but its follow-up, A Dream of Spring, as well.
"Me, I am back in my fortress of solitude, and back in Westeros. It won't be tomorrow, and it won't be next week, but you will get the end of A Song of Ice and Fire."
The state of the final book in the A Song of Ice and Fire series is unknown. But with Martin's penchant for narrative sprawl, it's possible chapters originally intended for The Winds of Winter are already drifting into the final entry. Of course, it's just as possible Martin hasn't put a word into A Dream of Spring.
In addition to the upcoming final season of Game of Thrones and in-the-works HBO prequel series, like the untitled show everyone is calling The Long Night, Martin writes "a few other cool things" are also in the works.
"Winter is not the only thing that is coming," Martin concludes, listing his current mood (a staple of Martin blog posts from his LiveJournal days) as "excited."