George Santos' 'Ponzi Scheme' Investment Pitch Revealed By Former Classmate
A new documentary shows a former classmate of Representative George Santos detailing an encounter with the freshman congressman during his time working at Harbor City Capital Corporation, an investment firm that was shut down for running a "classic Ponzi scheme."
Tiffany Bogosian, an attorney who says she went to junior high with Santos, said that in 2020, Santos, who was a regional director for Harbor City at the time, asked one of Bogosian's clients for a six-figure investment over dinner at an Italian restaurant in Queens, New York. She said the offer came after Bogosian mentioned she had recently helped that client reach a $2 million settlement.
"He asked for a $300,000 principal investment, and he essentially said the client was not allowed to know what it was being invested in at all," she recalled to CBS Reports in the documentary Campaign of Deceit, which was released Thursday. Bogosian said the client turned Santos down.
The meeting was first reported by The Washington Post last month. Since the time of publication, Bogosian said she and her client have been interviewed by the Securities and Exchange Commission (SEC), which shut down Harbor City in 2021 after finding the firm was conducting an "ongoing, fraudulent Ponzi scheme victimizing hundreds of investors across the United States."
Santos has said that he was not aware of any wrongdoing at the firm.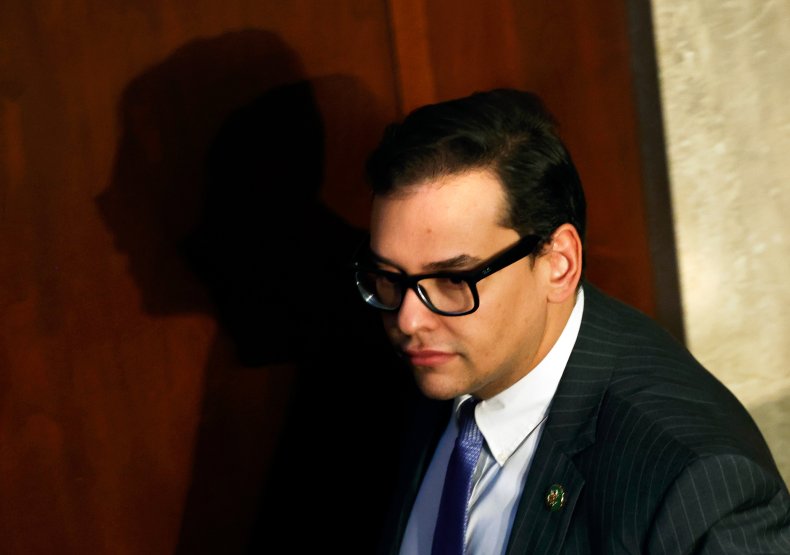 In its complaint, which did not name Santos, the SEC said that since 2017, Harbor City CEO Jonathan Maroney had used "at least $6.5 million of investor funds to make monthly interest payments and other payouts to investors in a classic Ponzi scheme fashion."
"It's crazy to me now thinking back, because I mean, he's had these characteristics from so young," Bogosian told CBS. She said that as a result of being bullied as a kid, Santos tried to fit in by lying. "He started these lies, and I think it just continued," she said. "And this was the only way that he knew."
"It worked for him then and I think it worked for him for a long time. I mean, it got him into Congress," Bogosian added.
Since being elected to Congress in November, it's been revealed that Santos heavily fabricated parts of his background, including claims that he had Jewish heritage and that his mother was working in the World Trade Center at the time of the 9/11 terrorist attack.
Santos has since admitted to "embellishing" parts of his resume, such as his college record and employment at Citigroup and Goldman Sachs.
A number of fellow Republicans have called for Santos' removal from Congress, and his own Long Island constituents traveled to Washington, D.C., this week to demand his resignation.
Last month, Santos said he "remain[s] committed" to serving the people of New York's 3rd Congressional District and that he was disappointed "to hear that local officials refuse to work with my office."
"I will NOT resign!" the congressman tweeted on January 11.
Newsweek reached out to Santos for comment.